Tradespeople are the backbone of many economies around the world. As a result there is a continued need to attract young people into the trades and promote economic development. Governments around the world recognise this and are implementing incentives for trade business owners to take on more apprentices. These incentives often take the form of lump sum payments or wage subsidies — where the government will help to pay for part of apprentices' wages.
Thinking of hiring an apprentice? Download our free Interview Questions for Apprentices.
To find out about apprentice hiring schemes in your country, keep reading or follow the links below: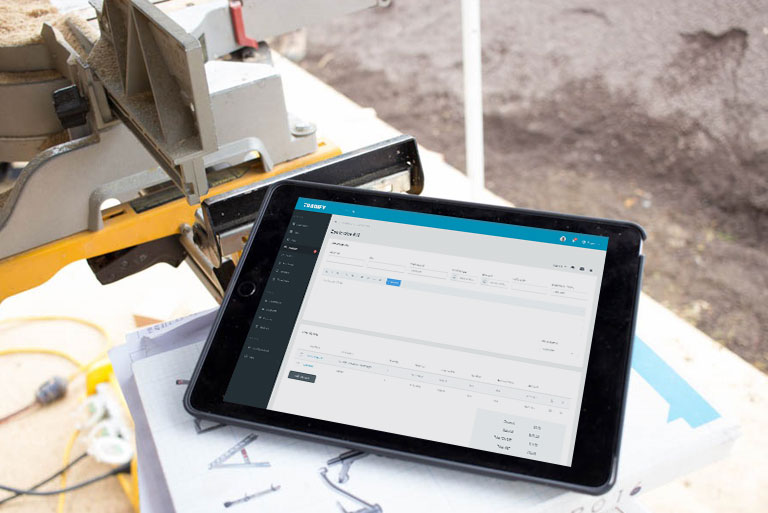 1. Hiring issues impeding trade business growth
Anna Clark, systems strategy and performance manager at the Ministry of Business, Innovation & Employment (MBIE), explains that the sector has already faced several complex hiring issues, including boom-bust cycles, low investment in skills and training, the issues around COVID-19, and a reliance on short-term subcontracting.
According to Tradify's Pulse Report, trade business owners with 11-50+ staff spend a similar amount of time on admin as a 2-10 staff business. Solo operators, however, only spent half as much time on admin. What this tells us is that it doesn't really matter if you have 2 staff or 50, admin time at least doubles as soon as you hire. That's a lot of time that trade business owners may not have to spare.
Dan Henderson, Managing Director of +MORE, a team of chartered accountants and business advisors, says that the hiring of employees adds a large amount of administration work every month.
"There are already huge issues in this industry with tax compliance. When you add in a large contractor and seasonal workforce, you add more potential for tradespeople to end up on the wrong side of tax law."
Grant Florence – Chief Executive of the New Zealand Certified Builders (NZCB) explains that many builders were feeling the strain from the amount of work and the pressure of business.
"Builders are so busy, they just don't have time to take a step back and reassess."
So what's the solution? Certainly, continued efforts by governments to stimulate growth in the sector are appreciated. They have the power to make it easier to hire and pay employees and contractors, as well as meet tax obligations. So what exactly are they doing?
2. UK Government incentive schemes for employers to hire apprentices
The UK Government provides incentive payments for employers who hire a new apprentice. Depending when you hire/d, the government will pay employers a lump sum for new employees of any age who meet the requirements. You can spend this on anything to support your business costs e.g. uniforms, wages, or travel. Best of all, you don't have to pay this back.
More information for UK employers:
3. Australian Government incentive schemes for employers to hire apprentices
According to our Pulse Report, 52% of Australian trade business owners have already hired an apprentice as a result of the government's wage subsidy scheme for apprentices. The scheme was announced in October 2020, in response to the COVID-19 pandemic. $1 billion would be invested into the scheme to cover 50% of salaries for new apprentices.
In less than 5 months, the target of 100,000 new apprentices was reached. In response, the government expanded the scheme with another $1.2 billion, making the subsidy available to any business of any size, in any region.
More information for Australian employers:
4. NZ Government incentive schemes for employers to hire apprentices
Even pre-COVID-19, industry professionals warned that the current trade and construction talent pool couldn't cope with increasing needs. The Ministry of Business, Innovation and Employment estimated New Zealand needs at least 50,000 workers and tradespeople before 2022 to cope with current demands. The Apprenticeship Boost initiative was launched as part of New Zealand's COVID-19 recovery plan, helping eligible employers hire and pay new apprentices.
As the government addresses the need for more housing, they're also discussing ways to cover skills shortages in the industry. The Ministry for Immigration has created a skills shortage list, and there are plans to streamline processes for companies wishing to hire migrants with those skills.
To boost the number of local workers, the Apprenticeship Support Programme is a cross-agency government response to help employers retain and bring on new apprentices. Apprenticeships and some vocational courses are also now fully funded by the government's Targeted Training and Apprenticeship Fund until 31 December 2022.
More information for Kiwi employers:
Tradespeople are happy to have the work. They want to grow and hire new staff and train apprentices. But they don't have the time. The problem is that in this industry the people running trade businesses are also often the ones out on the tools. They're increasing their own workload in order to meet demand, but that means they have even less time to work on growing their business.

Training for tradespeople shouldn't just include practical skills, but also how to run a business and use technology to your advantage. We can see through Tradify user data that as a trade business grows, they're sending out more quotes and invoices — and their jobs become more complex. Add payroll into the mix and the admin load becomes significant, especially if (like many trade businesses still) you're operating a completely manual system.
Trade business owners can make things easier for themselves by setting themselves up with the right systems from the start. Job management software will grow with your trade business, saving you even more time as you bring on new apprentices.
See how Tradify can save you hours of admin time with a free 14-day trial.
Download your free Interview Questions for Apprentices!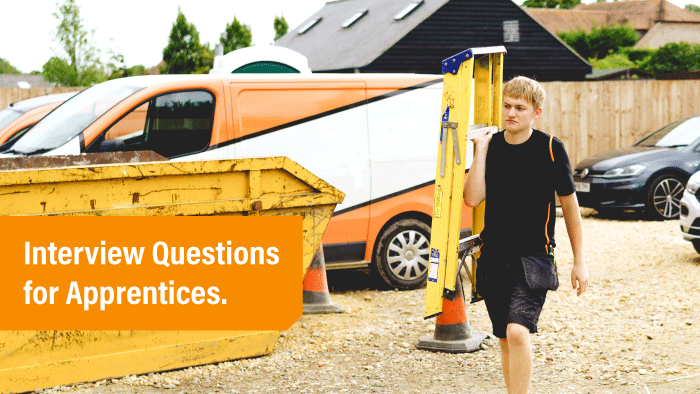 ---