Eddy Kendall is not going back
When Eddy Kendall first went out on his own with his electrical business, he thought he had a pretty great system sorted. He was using a mix of software to track the many projects he had on the go.
"It wasn't efficient, but I thought it was fine – I thought I didn't need the extra expense of a system like Tradify."
While Eddy works on some new builds, his bread-and-butter is in small maintenance jobs for property managers – a new light fitting here, fixing a fault there – and each of those little jobs needed a whole lot of admin.
"I had to do lots of double-entry of data, customers, price lists, those kinds of things. It was very unorganised. I'd have to look in different places to find different information," he explains.
After using the Tradify free trial, Eddy realised how much better his business could be.
"As soon as I got it I was like, 'Woah. I'm not going back.'"
Before Tradify: more effort, less money
The system Eddy thought was fine was actually making his life harder than it needed to be.
"I didn't have a single view of what was going on each day. I'd look at Google calendar to see what jobs were on and then have to open another app to get the contact details, then go into QuickBooks to look at the quote to find out what things I needed for the job, what stock I needed. It was a lot of backwards and forwards," says Eddy.
Unsurprisingly it was easy for errors to creep in.
"I was guessing what I needed at the wholesaler. I might sometimes need to leave jobs to get more items, instead of getting it all done at the one time," explains Eddy.
That was wasted time that he couldn't bill – and his system also meant he was at risk of not billing all of the time he should have been.
"Before, I'd go out to these little jobs without writing them down, maybe I'd do notes at the end, but I'd generally just have to remember it all when I got back to the office. I could have lost money from not including stock in invoices, or from just forgetting to invoice the job altogether," says Eddy.
Quoting was also a lot of guesswork – unless Eddy had time to look up price lists, he'd just put a figure down and hope for the best.
"I wouldn't have a number on how much profit I was making, I'd just know how much money was coming in. I didn't know if I was winning or losing, on each job," he says.
The system he didn't know he needed
When a mate suggested he check out Tradify, he shrugged it off. He was just a one-man-band – surely he could get by with his current system.
"I said, 'I'm not as big as you, I don't need it.' My mate said, 'You definitely do'," laughs Eddy.
Eddy gave ServiceM8 a try too, but landed on Tradify in the end – it was easy to use, and did everything he needed.
"I could just work it all out myself. And having the app on the iPad made everything a lot easier. I didn't even think to go back after the free trial. The amount of time and money I save I've got no problems paying the price," says Eddy.
Taking care of business (on an iPad)
Now, when a new job comes in, Eddy doesn't have to keep it all in his head. He adds it to the system, takes down the info and uses the price lists to put together a quote. Then he schedules the job into the system.
"Tradify gives me directions to get to the site. Then, I can add in my materials and the hours as I go, so when I finish the job, I can close it in Tradify and invoice there and then. If I get the call that morning, everything can be done on my iPad, that same day, without having to go to the office," says Eddy.
Eddy loves that seamless job tracking and having everything in one place.
"I can see what I've done that day, even if I've done a lot of little jobs."
He says the system is also good for looking back, too.
"For some jobs, we might do all the cables, then it might be a few months before we come back to finish. We can look up the notes and the photos and know exactly where we're at and can kick straight off from there."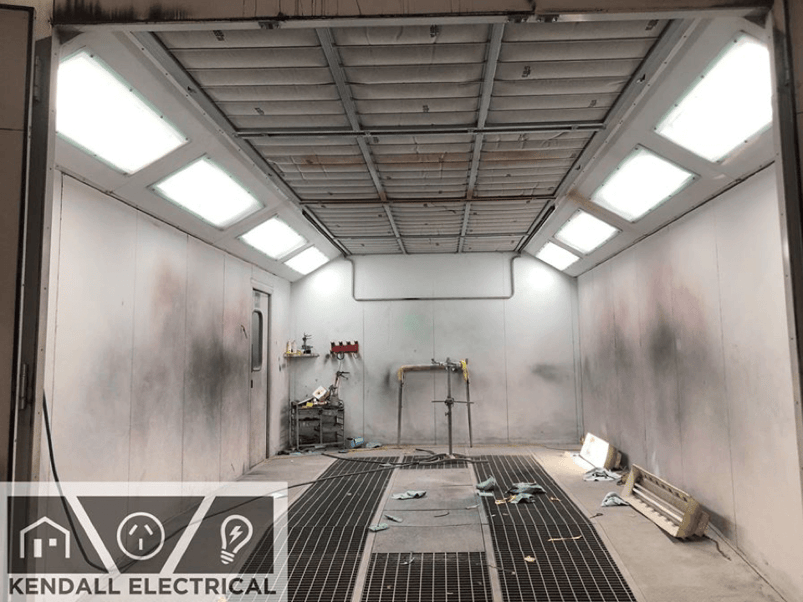 From 'woah!' to 'grow'
Life, says Eddy, is just simpler. He doesn't have to spend energy cross-referencing prices – it's all there in Tradify.
"It's a lot quicker now, with Tradify," he says. "Quotes are done in half the time. I think I save about five hours a week on admin. That's time I can be on the job, actually making money, or at home with the family."
Eddy says he also has a way better handle on how his business is doing and can offer customers a better experience.
"It makes you look more professional. I'm getting the quotes out to clients faster – I sometimes even do it on the job so they can get it straight away," he says. "Customers can see you know exactly what's going on with the job and that you're looking at a price list instead of just guessing. It makes them a bit more confident."
Eddy has plans to bring on another electrician this year, and thinks Tradify is going to make the whole process very smooth – he'll be able to add to the team, not the paperwork.
"He won't have to call me. He'll get a notification saying, 'Here are your jobs for the day.' On most jobs, he'll do all the invoicing on-site, too. It'll make it easy to grow," explains Eddy.
Eddy says Tradify gives business a jolt
Less guesswork saves time and means Eddy knows he's making money
Simple user interface makes Tradify easy to use from day one
All the key info for each job is accessible in one place
Everything is managed from his iPad – no more office time
All jobs, hours and stock are captured, so it's all invoiced out
Visit the Kendall Electrical website or follow their latest updates on Facebook and Instagram.
Searching for better systems for your trade business?
Start a free 14-day trial or pop over to one of our live demo webinars to see Tradify in action and find out whether it's right for you.
---