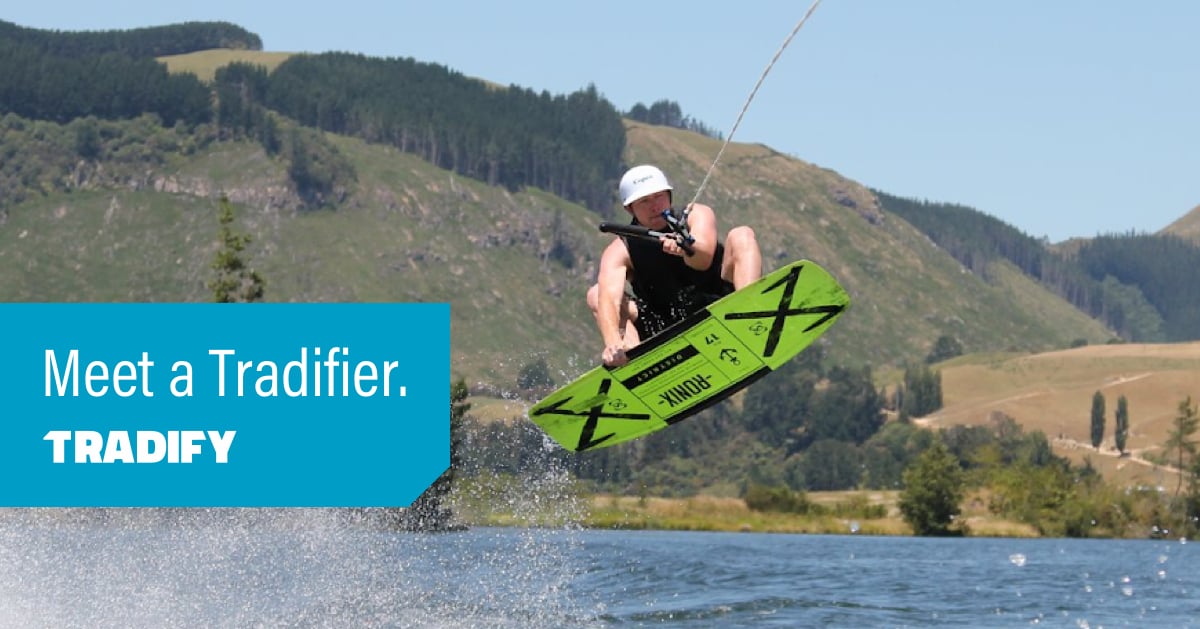 Who are you and where do you consider your hometown to be?
Karl Chaffey. I grew up in Auckland and still think of Auckland as home but I also now spend quite a bit of time in the South Waikato whenever I can, away from the city hustle and bustle .
What do you do at Tradify?
I'm primarily responsible for two things:
Making sure that the Tradify software platform is running quickly, smoothly and without errors.
Ensuring that we are pumping out new Tradify features and releases at a regular cadence on our website and mobile apps for the thousands of tradespeople around the world who are using Tradify on a daily basis.
I do this by helping coordinate with our Product team who work out what we need to build based on their customer research, and with our Support team who find problems that need fixing, and by assisting the engineering team (our software developers and testers) with working out what we need to do to deliver those enhancements, changes and fixes.
When did you start at Tradify?
I joined Tradify in February 2018. I'll never forget when I started - there was a fire in another part of our office building at the end of my first week and we had to find a new temporary office for the team that weekend.
Fortunately, since everything we do is cloud-based, moving offices was nearly as simple as just turning up to the new address on Monday with our laptops 😊
The best thing about working with Tradies is…
Working with other people who also take great pride in their work.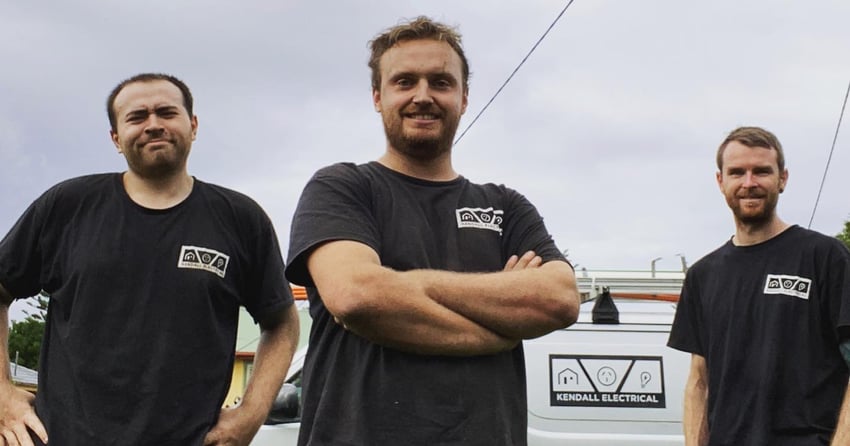 What's the top priority in your role, right now?
We've been really busy recently making sure we are looking after our customers and the Tradify team during these very unusual times.
First, we made sure everyone could work from home well before the NZ government required it. This required some juggling to make sure everyone had an appropriate place to work and the appropriate technology facilities in their homes.
Once we got that sorted, I turned my focus to helping the team speed up the delivery of some new upgrades we already had in the pipeline and some new features that we hadn't considered before to help our customers run their businesses better, manage their cash flow, and stay compliant with new requirements, such as contact tracing, and health and safety protocols.
Features like payment reminders, stripe credit card payments, customer appointment notifications, CSV exports everywhere and contact tracing reports are just a few of the Tradify enhancements we have released in the past month or so. It's been a busy month!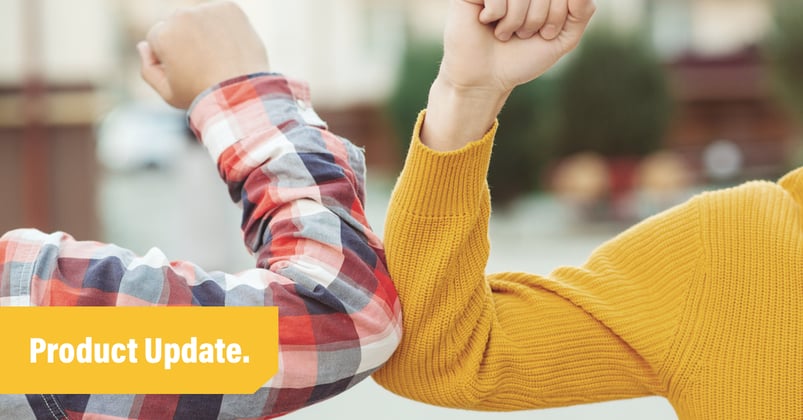 Favourite feedback from a Tradify customer?
This is a hard one. We really love getting feedback from our customers. We share the positive and negative feedback with the whole team all the time so we have lots to choose from.
We made an intentional change a while ago to ship smaller features faster to our customers and I love seeing comments from customers about how Tradify keeps getting better and better every week with updates - that really drives me and the engineering team to get more things live as quickly as we can.
"Thank you to all YOU talented dedicated folks at Tradify... I LOVE all the updates over the last +6 months" - Doug Harrison, Big Bass Carpentry, Grand Bend, Canada
What are you most excited about for Tradify?
We've got some great ideas for supercharging the digital interactions tradies have with their customers, co-workers and others they do work with - watch this space!
Finally, some quickfire questions:
Cats or dogs?
Dogs
Snow or Sand?
Snow and freshwater

In my downtime I...
Play soccer, snowboard and wakeboard with my wife, daughter (15) and son (9).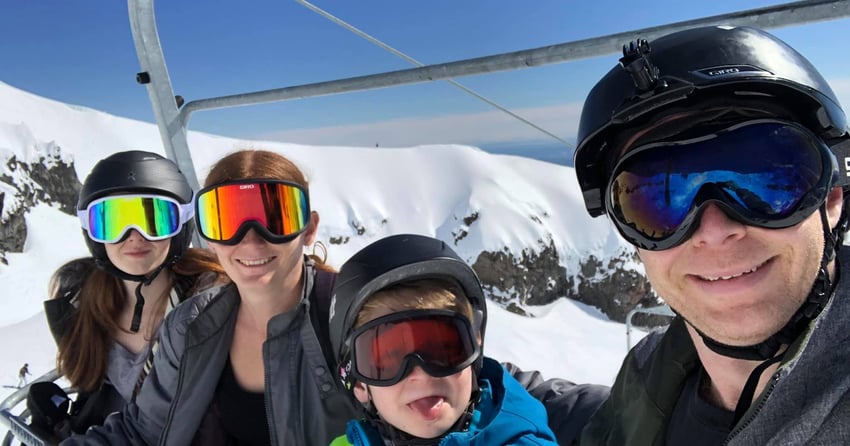 On a scale of 1-10, my DIY skills are….
Pretty good. Together with my wife, we've built retaining walls that are still standing, a deck no one has fallen through, painted a house inside and out and run about 1000m of network cable and 100m of HDMI cable through a house (can you tell I work in IT?) However for speed of work completion, my wife and I are sorely lacking - I'd give us a 3/10 for speed.
If I was a tradie, I would be an…
Electrician or AV Installer
My favourite holiday was to…
Koh Samui, Thailand for my honeymoon.
My favourite Tradify office dog is….
Fez (my dog). Not biased much ;)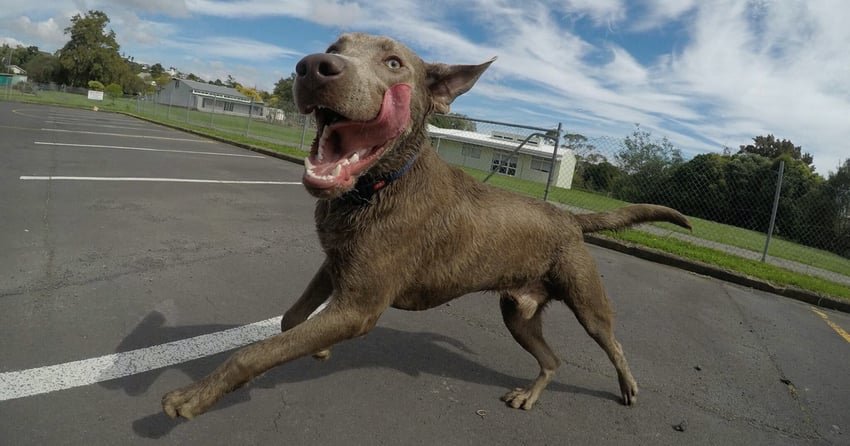 The last song I added to the Tradify playlist was….
I try not to impart my musical preferences on the rest of the office.
My secret productivity hack is…
I haven't found any yet :(
Give Tradify a go
Curious about how Tradify can improve your trade businesses processes? Check out our 14-day Free Trial or jump on one of our 30-min live demo webinars to see Tradify in action.
Stay tuned for our next blog in this series or meet another team member below.
---