Plumber Patrick Reid has been in business for 45 years and shows no sign of slowing down. He operates as a sole trader, but that hardly describes his day-to-day, which is always busy with big jobs and lots of contractors.
Patrick also brings his vast knowledge to tradies looking to extend their skills, teaching Advanced Plumbing to those already qualified in the basics. It's fair to say, Patrick doesn't have any time to waste on admin.
He's been on Tradify pretty much since the beginning, and doesn't just use the tool himself – he tries to get as many of his students onto it as possible, too. He knows that it does what they'll need it to do, and will make things easy.
"There's so much I like! It's so easy to use," says Patrick.
Starting a trade business or wanting to improve an existing one? Try downloading our free business plan template!
1. Soggy systems slow business down
It might be twelve or so years ago, but Patrick vividly remembers the nightmare of running his business using pen and paper. The time spent on admin was one thing, but the hazards of the job added extra hassle.
"You'd be on-site and it's the old 'left the book at home' issue. Or maybe it gets wet because it's rained, or since I'm a plumber something else gets on it," laughs Patrick.
That would mean having to guess at quoting and invoicing, so he'd often end up not getting paid for what he'd done.
"Forget to invoice time and materials? I'd forget to invoice whole jobs! These would be worth $3-4K, some of them!"
Even if he did get the invoicing spot on, he'd often have to spend hours chasing them up – and may not even get paid in the end.
When Tradify burst onto the scene, Patrick was ready to try another way.
2. The new apprentice on the team: Tradify
When Patrick went looking, there weren't many options for job management tools in the market – and those that existed certainly didn't have tradies in mind. They were either overly complicated or just didn't do the things a trades business needed.
Patrick says going with Tradify was a no-brainer. It was simple to use, did a lot of what he needed, and had a great team behind it. He's stayed with the tool because it keeps growing – adding on more features and functions that keep making his business admin easier and easier.
3. Getting paid on time, every time
The best thing about Tradify? According to Patrick, it's that it helps him get paid what he's owed.
Instead of taking his handwritten notes home and rifling through price lists, putting an invoice together then sending it via email or post – he has everything he needs in Tradify to put an invoice together before he's even left the site.
"I can do it there and then and send it through. Then I go into the customer and say, 'I've just sent you the invoice, can you just check if it's there?' and then I say, 'Well you might as well pay it!'" laughs Patrick. "That way, I actually get paid."
With every job, every hour and every part logged in Tradify, Patrick doesn't have to worry about undercharging or missing jobs altogether.
"It's just made invoicing so much easier. It's a seamless, easy process."
4. Accurate info, no typing
With a new website on the horizon, things are set to get even easier for Patrick – he'll direct all his customers to the enquiry form, which is linked to Tradify.
"That way the leads have to fill out the enquiry form. That's incredibly useful. It's proving to me that the leads are investing the time to type, so I'm not wasting time. But most importantly, I'm getting the correct email address and relevant details straight into the system, instead of cutting and pasting it from a text message."
5. Keeping track of contractors
If Patrick needs more guys on the job, Tradify's scheduler keeps things simple. Instead of jumping on a call with Patrick, when his contractors wake up in the morning they have an email telling them where they need to be, when and with what gear.
"You don't have to have them on the system – you just send them an email with all the job info."
Then when they're out on the road, Patrick says the guys follow Tradify's instructions to the job site.
6. Patrick's a Tradify loyalist
Fast, accurate invoicing means getting paid on time
Enquiry form gathers new leads and accurate info
Scheduler lets contractors know what, where and when
Directions to sites mean more time on the tools
New features keep making Tradify better and better
Minimal time spent on admin
Visit the Patrick Reid Plumbing website or follow him on Facebook for the latest updates.
Interested in giving Tradify a go?
Start a 14-day free trial (no credit card required). Or jump on one of our weekly live demos to see Tradify in action.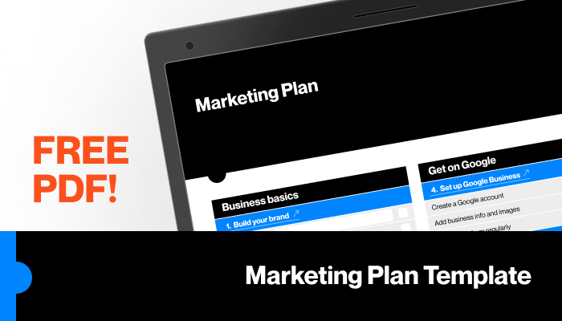 ---