To get the most from your team, produce consistently good work, and ultimately, hit your growth targets, work management software is essential. These apps and tools help you to streamline your business processes, and that comes with many advantages — cost savings, improved productivity, and efficiency gains.
To help you find the best apps to manage work tasks, we've pulled together a best-in-class list of work management software apps.
The best way to manage work well is by having a solid plan in place. Download our free Business Plan Template for trade businesses!
Short on time? Skip ahead!
1. The difference between work and project management tools
While work and project management software are similar, they have some key differences that are important to note:
Work management focuses on organising your work processes across teams and the wider business.

Project management is a subset of work management. It's about managing the tasks and responsibilities of a single project or job.
2. The benefits of work management software
Good work management software goes beyond project management. It can help teams communicate and collaborate better. For example, subcontractors can access important job info without you having to send them instructions. You can get insights to improve how your people and your business operate, so you can win more work and keep customer satisfaction high.
Here are the top five benefits of work management software:
One unified system
With the right work management software, you shouldn't need as many apps in your digital toolbelt, which means faster work processes. For example, instead of using two apps to track time and assign tasks, you can use a work management platform.
Get more done in less time
Trade business owners spend too much time on admin each week. Work management tools are designed to automate repetitive, labour-intensive tasks, so you can allocate that time to more valuable work that helps grow your business.
Better teamwork
As your business grows, one of the most time-consuming jobs is keeping your team on the same page, especially if they're working on different job sites. Work management software lets your staff update you on where they're at — minus the back-and-forth phone calls and text messages.
Save time and money
There are multiple ways to save with work management software. By using one digital tool that does it all, you'll save money on subscription costs for multiple apps and software. With more streamlined processes, you can find ways to use your time more efficiently and improve the profitability of your business.
Use reporting to your competitive advantage
Over time, you can use work management software to generate detailed reports. These can show you where there are potential bottlenecks in your work processes, how to improve your cash flow and profitability, and whether you're charging enough for your team's time and skills.
3. The 10 best apps to manage work tasks
All of these work management tools can be scaled up or down depending on the size of your business. So, whether you've recently started a contracting business or you're more established, you can reap the benefits of automation.
Asana is a workplace management dashboard suitable for businesses of all sizes. Like many apps designed to manage work tasks, it also has project management capabilities. Add its communication tools, various ways to view work, automation options, and integrations, and it becomes a work management tool that streamlines processes from top to bottom.
Smartsheet is a modern work management tool. It helps businesses connect their people, processes, and technology on a centralised, cloud-based platform. It can be adapted to any type or scale of project, giving your team the power to customise the app in a way that gives them the most automation.
Create and customise workflows that align with your team and where you need the most support — with Monday.com. It combines your processes and files under one system, then uses goal boards to ensure all your hard work drives you towards your growth targets.
A good work management tool allows users to fully customise how they use the software, and that's exactly what Wrike does. It also integrates with other apps like Dropbox and Google Drive and has an aesthetically pleasing layout that most people find easy to use.
Turn your business into a success story with Zoho Projects. It's cloud-based work and project management software that helps you plan projects, track work efficiently, and collaborate with your team. You can structure the app to match your specific type of work using personalised layouts, statuses, and workflows.
Scoro comes with a bunch of features to help simplify, automate, and optimise routine work and tasks. The platform features a drag-and-drop planner and a real-time Gantt Chart that tracks progress, events, and dependencies. You also get a comprehensive view of all upcoming and completed work, and a 360-degree view of your customers.
ProofHub helps teams plan, organise, and collaborate on work-related tasks. Use Kanban boards to divide and assign tasks, set automated reminders, create Gantt Charts to visualise full project timelines, and get the benefit of storing all your business and customer files in a single database.
Infinity is another great work management app designed to help your team work more efficiently from one platform. This tool has multiple customisation options to structure and organise your work in whatever way works best for you, or you can use one of over 50 templates to get started.
Trello is work management software that primarily uses Kanban boards. It can be integrated with hundreds of other apps and digital tools, and has an automation bot that updates cards, assigns members, and helps keep the team on track with due dates. The Admin Dashboard is where you manage permission settings and security.
10.

Tradify

– the all-in-one job management app
Tradify is a job management app used by tens of thousands of tradespeople building better lives and businesses worldwide. It's designed to help you save time on enquiries, quoting, scheduling, job tracking, invoicing, payments, and managing subcontractors – all the features you need to manage and grow a successful trade business.
A long list of benefits:
Sign up for a 14-day free trial. No credit card required. No commitment. Or pop over to one of our live demo webinars to see Tradify in action.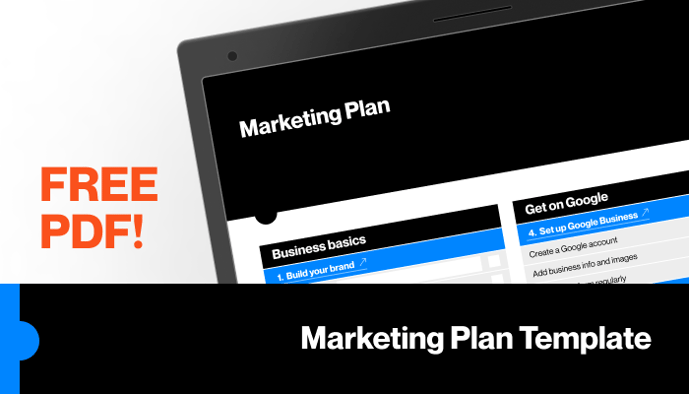 ---