Mark MacKenzie is no stranger to a hard day's work on the tools. He's been in the HVAC industry for many years and has built a portfolio of experience working for various different companies. In 2018, Mark moved into a new role at Future Air Solutions Ltd.
In August last year, the business was gaining momentum. Mark and the three other co-owners decided to split Future Air Solutions into two divisions – commercial and residential. Two of them manage commercial projects, and the other two – including Mark – are in charge of residential.
Under this two-pronged approach, Mark quickly realised that the old way of doing things wasn't going to keep up with the demands of residential work.
"Because residential is so much more fast-paced and we do lots of small jobs, the old system we were using was slowing us down," he says.
Mark decided they needed to switch to a system that would help streamline their residential workload and support future growth.
1. Messy admin meant missing jobs and lost profit
It didn't take long for Mark and his team to realise the backend of residential HVAC can be messy and complex without the right system.
The team was using Excel spreadsheets to create quotes for job and profit tracking, and they had a separate accounting platform for billing. For scheduling, they used Outlook Calendar.
"We were using several systems just to achieve one simple outcome."
With so many different processes and information all over the show, nothing was done in a timely manner. Stress levels were high and so were costs.
"By the time you added in all the admin, you could only get through so many jobs in a day. Because one quote would take us so long to do, we couldn't get through them all – and we started losing work."
Sometimes, they'd even forget to invoice jobs, because there was no way of confirming a job was finished.
"We'd miss out on billing for a job because we wouldn't realise the job had been done."
2. Speedy quotes, quick turnaround
This wasn't Mark's first rodeo and he knew how to turn things around quickly. He'd used Tradify in previous jobs, so for him, it was the obvious choice as the business expanded.
"I knew it would work for what we needed," he says.
Tradify instantly made a huge difference to their quoting efficiency. With streamlined processes and job info in one place, the team could get a quote out within minutes – rather than days.
"We're getting quotes out the door so much faster – it means gear is being ordered correctly and the overall business is running much smoother."
With efficient systems in place and less admin to juggle, Mark and his team are spending less time in the office and more on building the business.
"All that time that was spent on data entry has gone, so now we can spend more time on the business – on advertising, making more plans and strategy for the next quarter."
3. Prompt invoicing improves cash flow
From creating a quote, to completing a job, to sending out the invoice, the Future Air Solutions team moves through work seamlessly and quickly.
The fast turnaround has had a positive impact on their cash flow too. Most of their invoices are due within seven days. But because it used to take them so long to do one invoice, they'd wait until the end of the month to send out all their invoices together.
"Now we invoice as we go – which means our cash flow has improved."
4. Scheduler keeps tabs on jobs – and future plans
Before using Tradify, Mark and his team used Outlook Calendar to schedule jobs. With no reminder of upcoming jobs and no clear system in place for job tracking, the team would sometimes forget – and not turn up to a job.
A no-show isn't good for business, and it was also stressful that Mark and his team had to keep job info in their heads. The other issue was the technicians had no job info when they turned up for a job.
"I just used to give them an address and say 'There's your job'. But they'd get there and have no idea what they were meant to be doing."
Now, the team has access to Tradify via tablets they carry with them, which means they can see their schedule and know exactly what to expect when they turn up to work.
When reflecting on how Tradify has helped grow his business in a few short months, Mark is excited about what it means for the future.
"Now, we've got a chance to look ahead more, rather than just getting through the daily to-do list – we can think big-picture instead."
5. Tradify the perfect solution for Future Air Solutions Ltd
Simple scheduling: team has visibility of job calendar.
Quick, professional quotes: take just a couple of minutes.
Invoicing: quick turnaround improves business cash flow.
Saves time: automation removes manual-heavy admin tasks.
Cloud-based system: everyone is up to speed on job info.
Ready to give Tradify a go?
Start your 14-day Free Trial. No credit card required. No pressure. Or take a look at Tradify in action during one of our weekly 30-min live walkthroughs.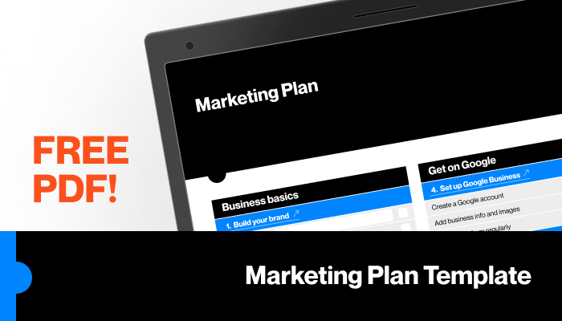 ---