Recessions, more often than not, are bad news for small businesses. For trade businesses with little cash reserves, the general economic belt-tightening and price rising that come with a recession can make it harder to score work, get materials for fair prices, and even make your daily commute more difficult.
It's not all bad news, though — with the right preparation in place, you may be able to come out the other side better than most, meaning you can get a head start when the economy gets back on the up-and-up.
Short on time? Skip ahead:
Being equipped now will help you streamline your business, get it working more efficiently, and ultimately see it delivering more value. Here are our tips for surviving the slump.
1. How does a recession affect small businesses?
While some industries are hit harder than others during a recession – like luxury travel, hospitality, and retail – most businesses feel the pain of an economic downturn.
Cash flow woes
According to the Global State of Small Business Report, cash flow is the biggest issue concerning small businesses. Without big cash reserves to fall back on, you can get stuck relying on clients' prompt payments to get your bills delivered on time (which, we know, is not always a safe bet). When a recession hits, expect clients to take a little longer to pay up, and be aware of the possibility that some may not be able to pay you at all.
Survival tip: get strict on sending invoices as soon as a job is complete and make sure people pay you on time. This is easy to keep track of in Tradify with easy invoices and automated customer payment reminders.
Don't be caught short — Tradify can help you plot your future cash flow.
Not spending or saving smartly
During a recession, everyone is more careful with their money – savings soar as spending stalls. When people are tightening their purse strings, you need to tighten your business belt. While the adage 'spend money to make money still rings true, it's essential to prioritise necessities over nice-to-haves.
Survival tip: now's the time for smart investments. Only invest in things your business truly needs to service your existing customers, grow your customer base or increase your profits. Automated systems like Tradify will help you spend more time on the tools rather than hours on office admin. More time to work means more cash flow for your business.
Streamline your business and automate your admin chores with Tradify. Learn how electrical business owner Fabian used Tradify to streamline his business and get rid of the admin headaches.
2. A recession can also be a time of opportunity
It's not all doom and gloom – plenty of businesses thrive during recessions and can actually come out the other side better off.
You can be one of them – here's how to get prepared:
Make sure all your eggs aren't in one basket
Working with a few major customers for most of your jobs has huge benefits when times are good. But what if one of those customers suddenly falls off the radar? Now's the time to think about how you'd handle it and what you can do to ensure your business is not at the mercy of a few key customers. Diversify and broaden your horizons by continuing to market your business.
Beef up your marketing efforts
There's no question that a recession will put the brakes on finding new clients. However, with a good marketing plan in place, you might be able to regain your momentum quickly enough that it doesn't cost you. If your competitors are quietening down, it's a great opportunity to get your name out there. This isn't just a good idea when you're in a recession—it's always a good idea.
Win more work: our simple numbered checklist will help any trade business find new customers.
Take a closer look at supplier contracts
Have some of your supplier contracts been sitting there, ticking over year after year? When was the last time you checked they were competitive? Doing an audit of your existing agreements and looking at what else is available in the market is an excellent opportunity to carve out some serious cost savings.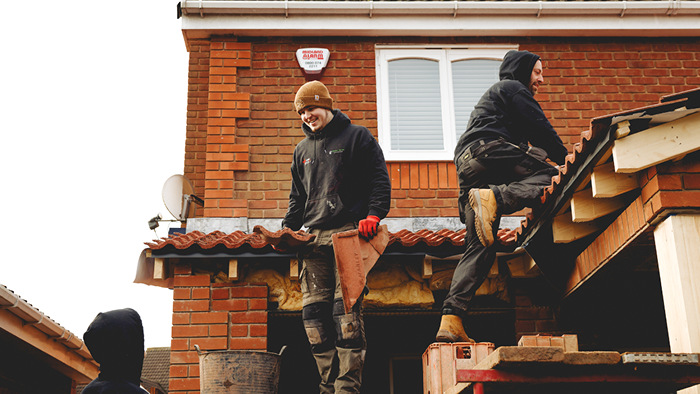 3. Claim what you're entitled to
Accepting what feels like a handout might not be your style, but if your state or federal government is offering support packages for businesses to get through tough times, be sure to take it if you need it. These packages are designed to help keep the economy afloat by keeping people employed and businesses open.
Similarly, make sure you're on track with claiming all business expenses. Find out what you can claim:
4. Streamline for success
Make sure you're squeezing every dollar out of every job by streamlining your business as much as possible. For small businesses, this usually means sticking to what you're good at (like focussing on the physical job at hand) and delegating things like admin that take up a lot of your time to either an external contractor or using automated software like Tradify to lighten the load. This is more important than ever during a recession, but it makes complete financial sense to have this sorted regardless of the current state of the economy.
Outsource back-end jobs — Tradify integrates with accounting and other software to take the load off. Find a specialised partner that can do some of the heavy lifting for you.
Downturns are difficult, but so is running a small business
As a small business owner, you've probably seen it all, particularly if you've built your business up from scratch. While economic downturns are difficult, laying the groundwork early will allow your business to be well-positioned to survive and come out the other side thriving.
Set your business up to flourish through slumps and booms. Check out Tradify's 14-day free trial, or sign up for one of our weekly demos to see the app in action.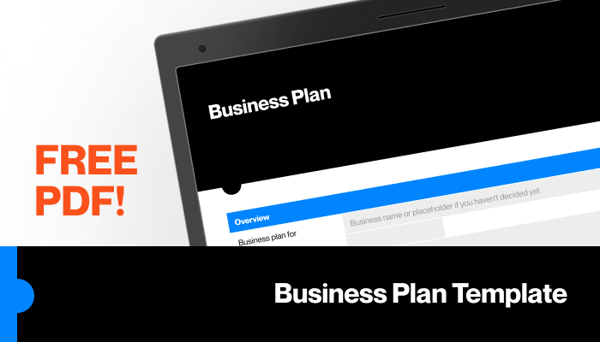 This article is not intended to be financial advice. Please discuss your individual financial situation with your registered financial advisor, bookkeeper, or accountant.
---