When it comes to plumbing power tools, innovation and durability are important. You want to know your work is being done as efficiently as possible because, let's face it, it's hard work. Here we look at the most popular and trusted power tool brands for plumbers on the market, so you can build the ultimate power tool kit for your plumbing business.
Our top 5 power tool brands for plumbers (in no particular order):
1. Makita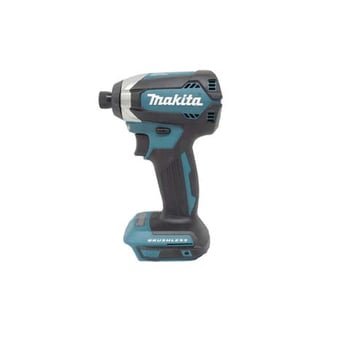 With over 100 years in business, Makita has established itself as a world leader in innovative power tools. Based in Japan, it designs and manufactures state-of-the-art tools known for their durability. The products have advanced motor design, great power and are very light-weight. Plumbers seem to flock to Makita to gear up their tool belts. The brand's reputation lets you rest easy knowing a Makita will always stand up to the pressure.
Top tool for plumbers – Brushless Impact Driver
Makita has a comprehensive range of tools but its impact driver is a definite fan favourite. It's the best tool for fixing leaks and getting long screws in. It's also handy for taking dry lining out and positioning screws. Users love the belt clip addition and being able to read the battery levels on the side.
2. Dewalt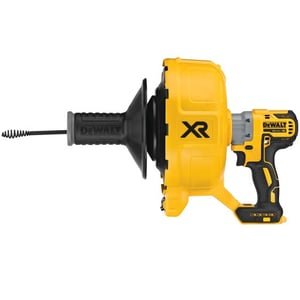 Dewalt is an American industrial tool company. It began designing and building tools exactly 100 years ago in 1922. Its slogan, 'Guaranteed Tough', says it all and it's responsible for inventing 'Flexvolt' technology. This is known to have revolutionised the use of power tools for heavy-duty jobs. Dewalt loves to find solutions for optimising job sites, with a focus on ensuring tools will withstand the worst conditions.
Top tool for plumbers – Drain Snake
With countless five-star reviews, the 20V Max* Brushless Drain Snake Kit is the fastest and easiest way to clear drains. The charger and battery match Dewalt's other 20V max tools so it's cheaper if you're using a few of its products. Plumbers say it pays for itself with the amount of time it saves on jobs such as urinals, sinks and floor drains. It's super-light and easy to adjust which makes your job that much easier.
3. Evolution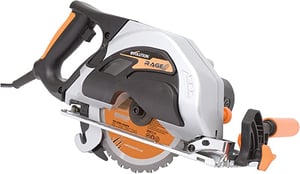 This brand of tools is British engineered and manufactured in China. Evolution has been growing fast since 1992 with huge success on multiple products. The company is included on this list because it offers the best quality at an affordable price. Professional plumbers agree that this brand offers them value for money when they need it. The tools do a good job in most areas, last well and are super-easy to set up.
Top tool for plumbers – TCT Multipurpose Circular Saw
Plumbing doesn't require circular saws often, but occasionally you'll need one for cutting floorboards and a few other things. That's why plumbers love the Evolution Multipurpose Circular Saw. Compared to more premium brands, it holds its own – a good option when it doesn't make sense to spend a lot of money.
4. Bosch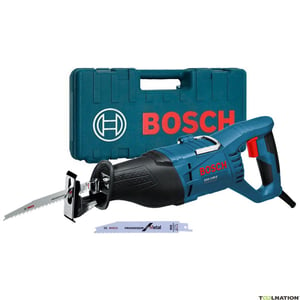 The longest-established of the five brands, Bosch Power Tools was founded in 1886 in Germany, with most of its products still manufactured there and in Switzerland. The company produces a premium line of power tools at mid-level pricing with a great reputation for reliability, excellent batteries and longevity. Plumbers love Bosch because its power tools seem to stand up to anything that's thrown at them while being reasonably priced.
Top tool for plumbers – Reciprocating Saw
This tool is good for everything. Plumbers often choose the Bosch reciprocating saw for things like cutting big roots or wrecking out old bits of wall and removing studs. This tool will last forever, and the blades included in your purchase are an absolute cult favourite.
5. Milwaukee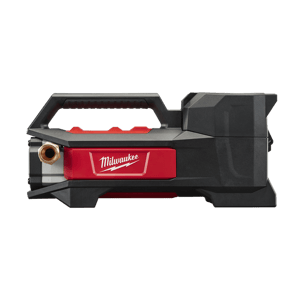 Milwaukee is an American electric tool company that's been a champion of the industry for over 90 years. It notoriously invented the "first light-weight, portable, one-handed capacity drill" named the Hole Shooter. It was much lighter than all the other options on the market, only weighing around 2.5kg. Milwaukee has earned its good reputation by working with tradespeople to understand their needs on job sites and designing tools to help improve the way they work.
Top tool for plumbers – M18 Transfer Pump
This is brand-new technology that provides plumbers with extremely optimised performance in their day-to-day work. The Milwaukee transfer pump will remove any airlock in seconds and automatically shuts off when water stops moving, avoiding the risk of dry pumping. It can move water at 1817 litres per hour, generates up to 5.5m of lift and produces up to 23m of head height – a seriously powerful pump that allows plumbers to connect and go.
Brands that last a lifetime
With power tools, it makes sense to choose your favourite brand and stick with it. This means your batteries, blades and plugs will all be interchangeable. However, no one brand offers all of the best power tools. These brands have strong reputations in the plumbing industry, so choosing between them depends on your personal preference.
You can also check out The Top Five Best Tool Bags for Plumbers.
Sign up for a 14-day free trial of Tradify or pop over to one of our live demo webinars to see the trade business management app in action.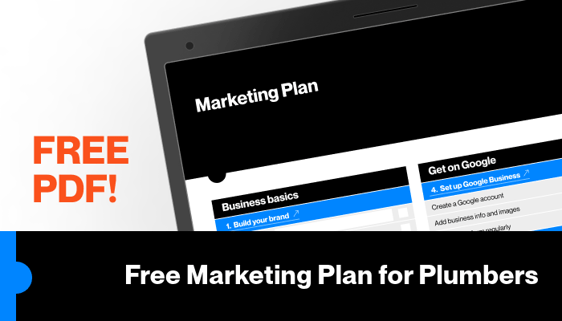 ---