As a plumber, if you turn up on-site without the right tools to do the job, you've wasted time and money. That's why most plumbers choose to carry their equipment in a durable and easy-to-carry tool bag.
We've compiled a list of the top-five tool bags plumbers can use to bring everything they need for the job.
Top five best tool bags for plumbers in 2022:
1. McGuire-Nicholas 22015 Collapsible Tote
The McGuire-Nicholas Tote is a budget-friendly, versatile, multi-use tool bag with 14 pockets of various sizes to hold lots of gear. It's also pretty sturdy — made from thick fabric with a metal frame to help keep its shape and upright stance.
Pros:
Versatile with multi-use pockets
Allows for vertical storage of tools
Durable, long-lasting design
Budget-friendly – great value for money
Cons:
Some customers dislike the limited size of the built-in loops
2. Veto Pro Pac TECH-LC Tool Bag for Plumbers
Made with heavy-duty nylon material and a 3mm thick base, the Veto Pro Pac is so robust, it probably doesn't need the 5-year warranty that it comes with. Coupled with easy access pockets, ergonomic handles, and waterproofing, this is the perfect bag for a master plumber.
Pros:
Durable, long-lasting fabric and design
Multiple pockets
Padded handles for comfort
Extended opening for easy access
4.9/5 star rating on Amazon
Cons:
Has a higher price point – more of an investment
Weighs just under 3kg, so it can get heavy once loaded with tools.
3. DEWALT DG5597 Open Top Tool Bag
One of the best-rated tool bag designs, the DEWALT DG5597 is an easy-access and sturdy tool bag made for busy plumbers. It has 33 unique pockets for all kinds of tools, including tape, clips and utility knives, plus a reinforced padded bottom to protect everything inside from water and dirt.
Pros:
Open-top design for easy access
Multiple pockets, clips, and straps
Padded plastic bottom and sturdy fabric for protection against wear-and-tear
Comfortable padded handle and shoulder strap
Lots of room for all your gear
Collapsible handle for even easier access
Cons:
Does not come with a cover to protect tools from dust
Limited number of inside pockets
4. ToughBuilt Massive Mouth Tool Bag
The ToughBuilt Massive Mouth Tool Bag has been designed with reinforced materials and a wide-open top — just as the name suggests. It's a tough tool bag with ample space (51 pockets to be exact). It also comes with a lockable zipper to keep your tools safe from sticky fingers on open-access job sites.
Pros:
51 versatile pockets and loops
Lockable zipper
Possibly the biggest opening of a tool bag we've seen
Lifetime guarantee from the manufacturer
Heavy-duty design reinforced by steel handles
Cons:
Large design makes it tough to handle in confined spaces
5. Rugged Tools Bucket Tool Organiser
Though not technically a tool 'bag', the Rugged Tools Bucket Tool Organiser is possibly one of the most underrated setups for your plumbing tool kit. Once placed over a 5-gallon bucket, it can organise many of your tools and help to keep them secure. Its heavy-duty canvas fabric with robust stitching can handle most wear-and-tear so this bag will be with you for many years.
Bonus – if you have a lid for your bucket it can double as a handy seat!
Pros:
Durable fabric works almost as hard as you
64-pockets for all your tools
Easy to fit around a 5-gallon bucket — provides quick access to your tools
Deep pockets keep long-handled equipment safe
Cons:
Not ideal for working at heights
Not great for travelling
Take your pick!
You have plenty of choices when investing in a tool bag and lots of pros and cons to consider. Look for durable, quality fabric that is waterproof and promises to be with you for the long haul, so your tools stay safe and protected year-round. Once you're set up with your new tool bag, make sure you've got the best tools too.
Sign up for a 14-day free trial of Tradify or pop over to one of our live demo webinars to see the trade business management app in action.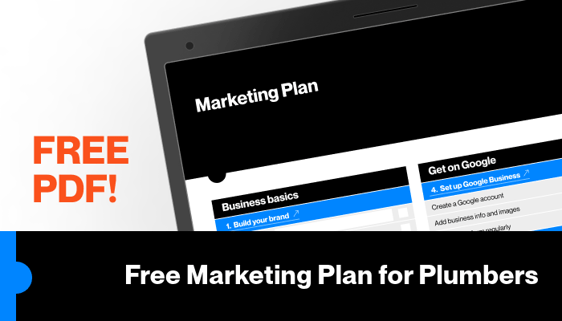 ---