Here's another quick Toolbox Tip for you.
Recently, we had a few customers request the feature to add a personal message to their clients when they send out an invoice. This is particularly good for longer jobs, where you want to leave a personal thank you message to your client.
Luckily, Tradify already has this capability. Here's how to use it.
Create your invoice and approve as normal.
Click on Options, then click on Email Invoice.
You'll see this screen come up: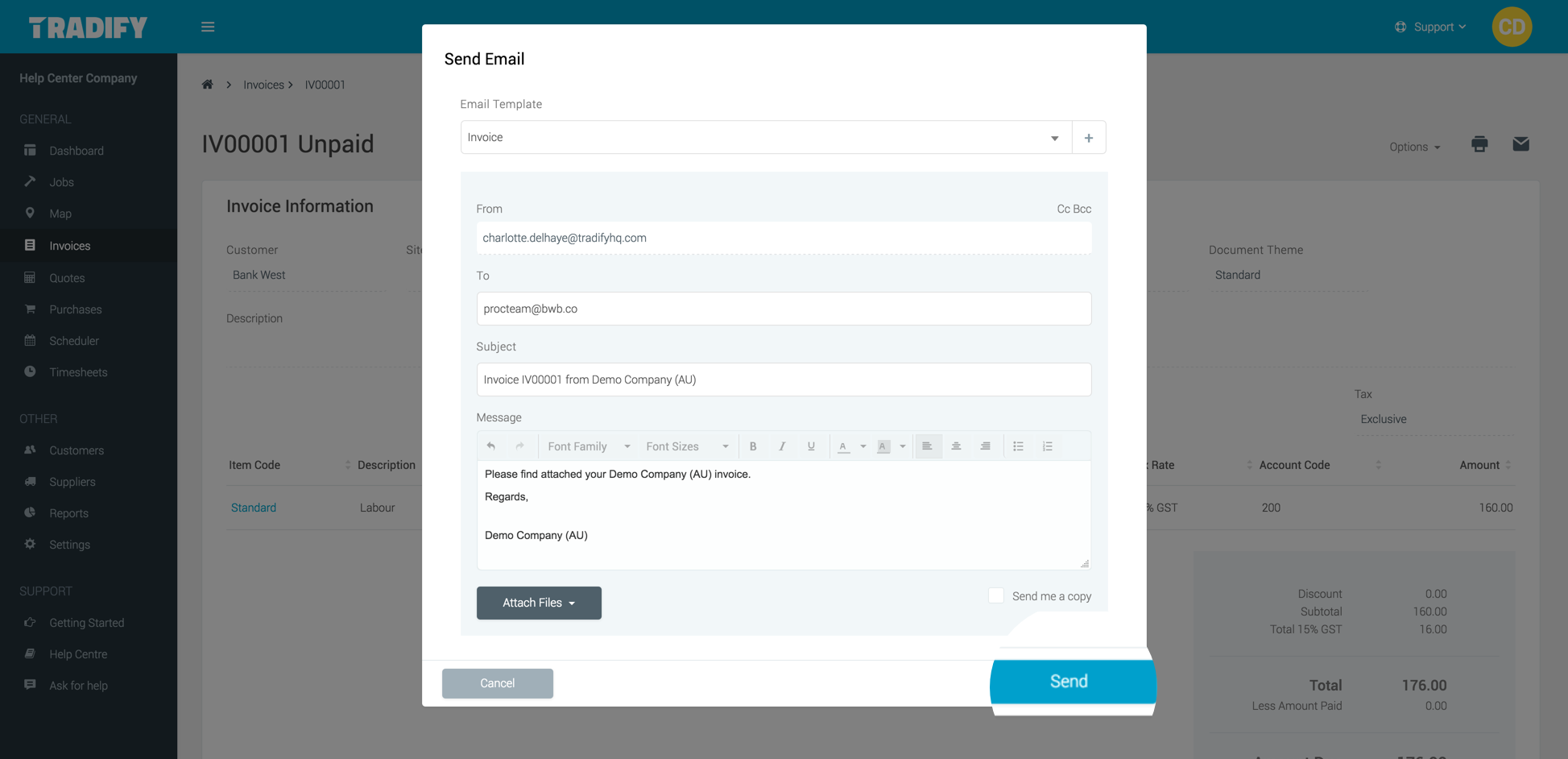 From here you can choose an address to email the invoice. It doesn't have to be the address in your contacts for that particular client. This can be good if you have clients who want invoices sent to an accounts department or different contact than the person you've been communicating with about the job.
Underneath the email field, you'll see a field for Subject. An email subject line containing the invoice number is generated for you, but you can edit this if you like.
The final field is called Message. Here, you can compose a personal message that will appear in your email to your client. Use the dashboard across the top of the form box to change the font style and size, use bold, italics, and underline, change the alignment, and other formatting options.
To speed up the process, you can create a custom template for your invoices in settings > email > invoice. This can include a personalised message based on the template variables available in Tradify. This way it can be completely personalised without having to change any information in the email.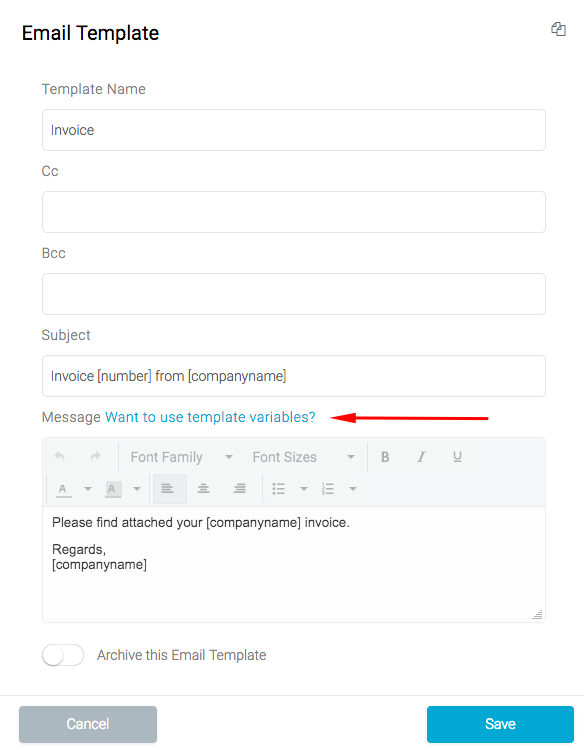 You simply have to find the relevant variable in the list and copy this into your template. Each email you send will be completely personalised based on the job information – this eliminates you needing to adjust any information.
Beneath the Messages field is an Attach Files button. Here, you can attach additional files to your invoice, such as plans, producer statements, or compliance forms.
Once you have your message looking the way you want it, and any associated files attached, click Send. Your invoice will be sent to your client. Easy!