When you're a mechanic, there's no telling what each client's car might have in store for you. It could be a simple service or something far more complex that requires a lot of investigation and plenty of trial and error. Despite this, there are still a few constants that you can depend on — most of all, which tools you'll need to get the job done properly. Finding great tools can be tough these days, especially when you're short on time — that's why we've done the searching for you.
Here's our list of the top 5 tools for mechanics!
Want to take your mechanic business to the next level? It all starts with a solid business plan. Try downloading our free Business Plan Template to get on the road to success!
Short on time? Skip ahead!
There's nothing worse than battling with a rusted, stubborn nut that's so hard to budge that it feels like it's been welded in place. Having a battery-powered impact wrench will solve this problem and save you the hassle.
This compact impact wrench from Milwaukee has the guts to loosen any nut and it's compact enough to get into tight spaces — an absolute must-have for any mechanic.
All good mechanics need a quality ratchet set. Unfortunately, not all ratchet sets can be relied on — buy right and you'll have your set for a lifetime, buy wrong and you'll find yourself forking out for another new set before you know it.
With a lifetime guarantee and thousands of 5-star reviews, this 200-piece ratchet and socket set from Halford's is built for performance as well as dependability.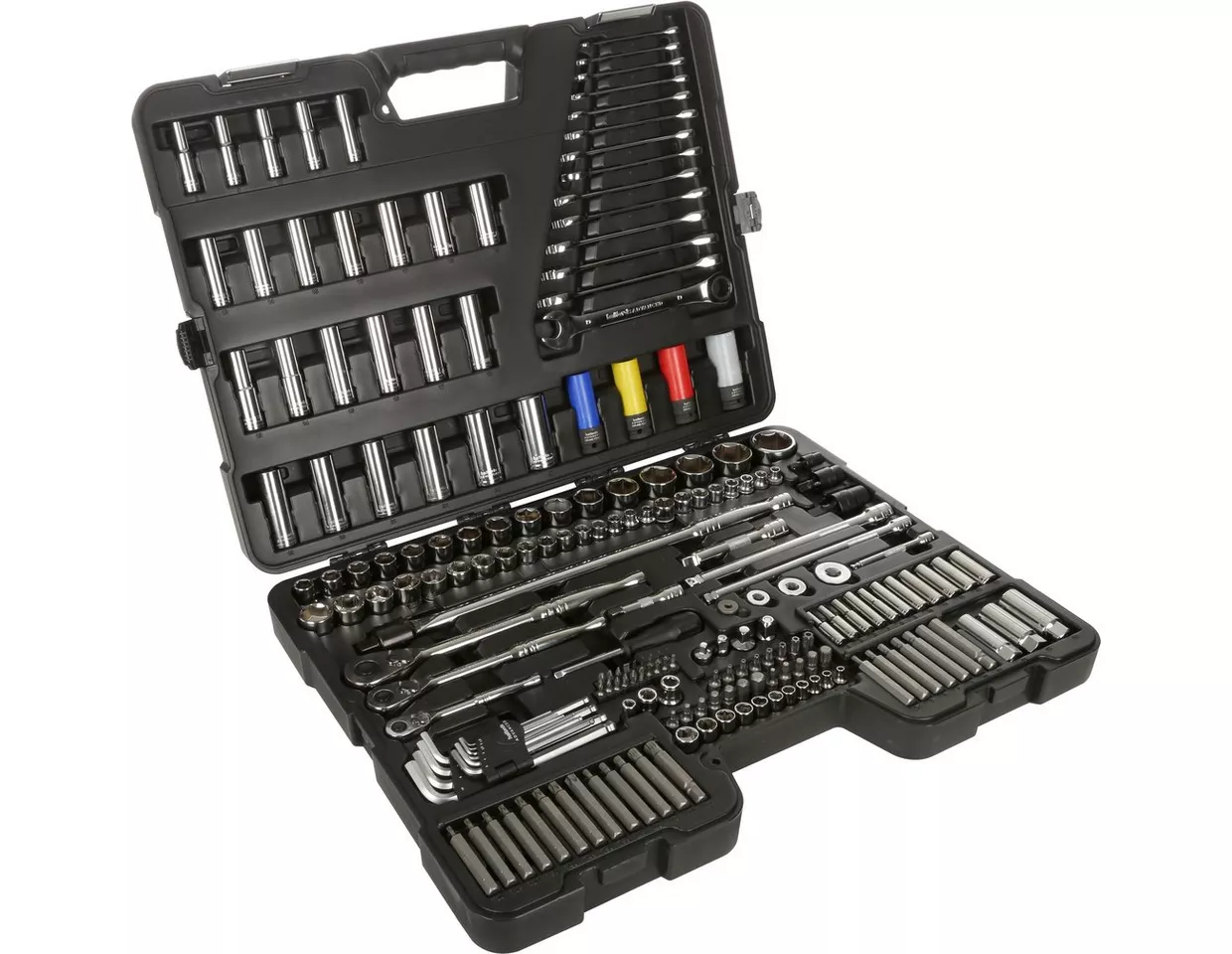 There's hardly a day that goes by where a customer won't come into the workshop asking about a strange noise that their vehicle is making. Stethoscopes are a great way to hear these noises more clearly and diagnose the issue faster and more accurately but most can only be used when the vehicle is stationary. Thanks to wireless stethoscopes though, that problem is a thing of the past, with veteran mechanics raving about how much more useful this tool is compared its non-wireless counterpart.
This wireless stethoscope from Steelman is one of the best out there. Simply clip the microphone to areas you suspect might be causing the noise and take the car for a spin. With a quick, you'll be able to pinpoint the source of the noise in no time.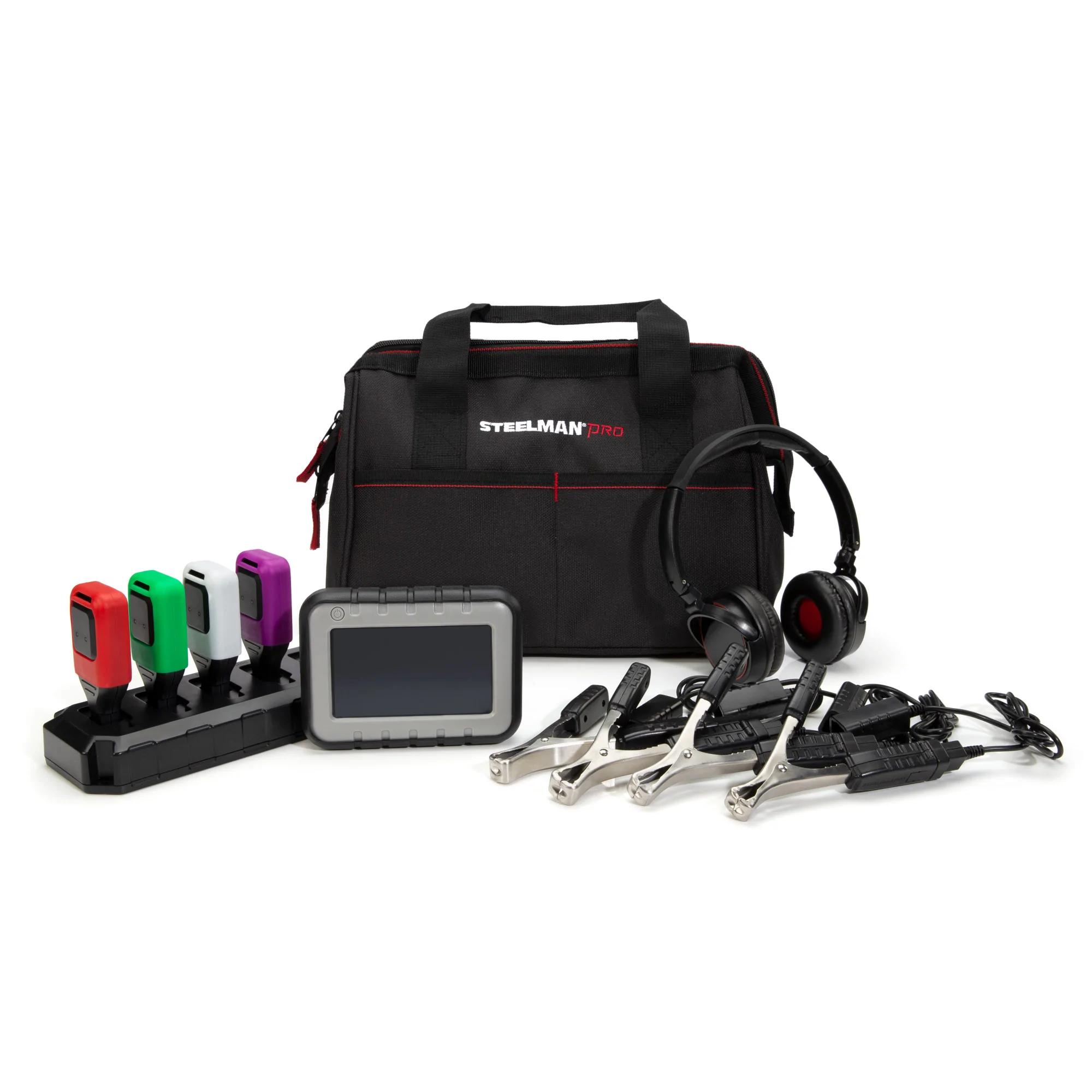 Interested in learning more about the latest trade-related tech? Check out our article on the top 5 tough phones for tradespeople!
In some cars (especially older ones) batteries can be extremely snug in their housing, making them tricky to remove. Pair this with the fact that batteries are often covered in dust, soot, and grease, and you can have a real headache on your hands trying to remove one of these.
A battery carrier makes life a lot easier in this situation. Simply clamp it to the car battery, pull it out and carry it with the handle while your hands and clothes stay nice and clean.
There's no need to break the bank on these — many mechanics recommend this battery carrier from Kunzer which will do the trick for cheap!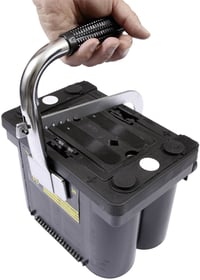 One of the daily struggles of an electrician is getting light into the nooks and crannies of engine bays or other low-light areas. Not only can trying to feel your way around be extremely frustrating, but it can also be a safety hazard.
This head torch from Unilite will make things easier and keep you safe. With its unrivalled production quality and high-powered LEDs, there's no job this light isn't perfect for.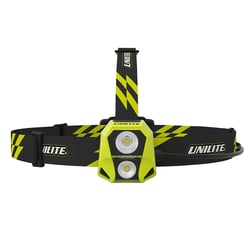 Interested in learning more about Unilite? Check out our podcast with the company's founder & CEO, Alex Insley!
6. Bonus tool: Job management software - Tradify
If you want to run a successful mechanic business, then job management software is a tool you shouldn't overlook. It can help you save hours on admin and get your business organised like never before.
Tradify is the job management software trusted by tens of thousands of tradespeople around the world. Get your admin sorted and start experiencing the benefits of an organised business – sign up for a 14-day free trial. No credit card required. No contracts. Or pop over to one of our live demo webinars to see Tradify in action.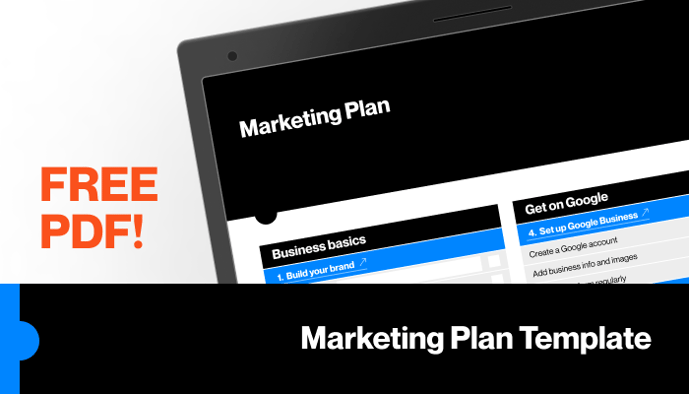 ---