HVAC is known as one of the most complex, challenging trades you can do. There are a lot of hats to wear and it blends high-level data analysis and engineering with tough, physical labour. Because of this, HVAC specialists and technicians need great tools that can help them do their job efficiently and easily. Quality HVAC tools that can offer genuine value can seem tricky to find at times, especially if you're busy on the job.
Thankfully, we've done the searching for you, so you can get on with what you do best. Here are the top 5 tools for HVAC professionals!
Is your goal to grow a successful HVAC business? A solid plan will get you there in no time. Get started by downloading our free Business Plan Template For HVAC Businesses!
Short on time? Skip ahead!
As an HVAC tech, there's no doubt that you'll often land yourself in low-light environments. Not only can trying to carry out complex tasks in low light make things incredibly frustrating, but it can also be a safety hazard. Don't make your life more difficult or more dangerous than it needs to be, get a headtorch for easy hands-free lighting.
This head torch from Unilite won't let you down. With its durable, high-powered construction, there's no job this light isn't perfect for.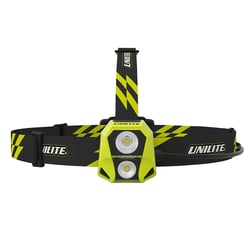 Interested in learning more about Unilite? Check out our podcast with the company's founder & CEO, Alex Insley!
A good thermal imaging camera will let you assess fluctuations or differences in temperature when you're on a job, keeping you in the know and out of harm's way.
Thermal imaging cameras also come in handy when it's too difficult to get an understanding of temperatures with the naked eye and too dangerous to try and feel your way around what could be a burning-hot area.
The FLIR ONE Edge Pro is a great option for HVAC professionals. It's small and compact, so it'll fit easily into a pocket or tool belt and make it through small gaps with ease. It also connects right to your smartphone for ultimate convenience.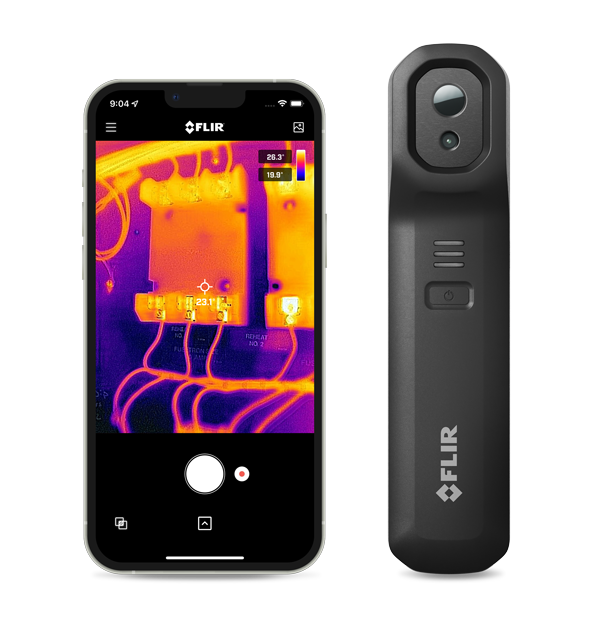 Is health & safety a priority for your business? Download our free Health & Safety Survey Questions to make sure your employees know how to stay safe onsite!
When it comes to repairing refrigerators or cooling systems, a good manifold gauge is absolutely essential. Manifold gauges, also known as refrigeration gauges or HVAC gauges, help you to diagnose problems quickly, efficiently, and without any guesswork.
These gauges can be pricey but are well worth the investment as it's something you'll likely be reaching for job after job. This digital gauge from Fieldpiece is packed full of features to give you the best reading possible.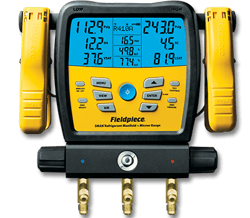 Looking for more tech to help you do your thing? Check out our list of the best HVAC apps!
While we all know that a multimeter is great for diagnosing electrical faults and other issues, it's also a fantastic safety tool that shouldn't be overlooked.
Safety should always come first for any tradesperson, and this is especially true for HVAC techs & specialists. As an HVAC professional, it's essential that you have a way to test for voltage and ensure that you don't come in contact with live wires. This is why a reliable multimeter is a must-have.
Klein Tools is a trusted brand that has been in the game since 1857. Their electrical test kit is the go-to option for its ease of use, accuracy, and reliability.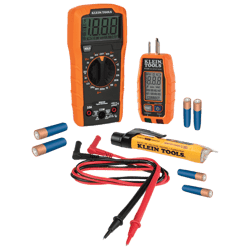 5. Job management software - Tradify
If owning a successful HVAC business is on your radar, then job management software is the way forward. It's like having a whole new toolkit that can help you schedule jobs, send quotes and invoices, and even manage subcontractors.
Tradify is the job management software trusted by tens of thousands of tradespeople around the world. Get your admin sorted and start experiencing the benefits of an organised business – sign up for a 14-day free trial. No credit card required. No contracts. Or pop over to one of our live demo webinars to see Tradify in action.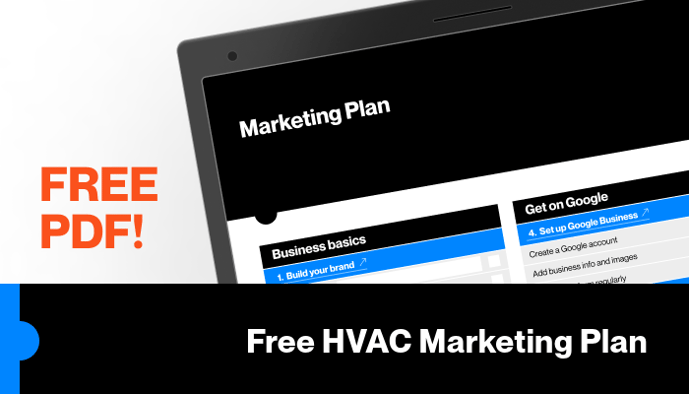 ---