As an HVAC business owner, being good at your job is one way to find success. In terms of growth though, natural talent can only take you so far. For your business to thrive and grow, you also need to get your human resources and finances in order, nail down a solid marketing strategy, and tie everything together with an efficient admin management system. If you think the wheels of your business could be turning a bit faster, we've got some tips on how to take your HVAC business from surviving to thriving.
Short on time? Skip ahead!
1. Improve your digital marketing
Digital marketing lets you reach a lot of people quickly and that's good for growing a business. There are lots of ways you could promote your business online, here's what we suggest:
Website
People find everything online these days, especially tradespeople. Your website should be easy to find on google, good-looking, and easy to use. Start by getting an idea of what every HVAC website needs to work properly, and then customise it to your business by adding great work photos, testimonials, reviews, and of course, some contact details and info about who you are and what you can do.
Don't have a website yet? Try our Instant Website feature!
Social media
From TikTok to Instagram and Facebook, the possibilities for growing your HVAC business through social media are endless. Most social media platforms are free to set up and they're an easy way to increase brand exposure and build more personal connections with your customers. Most platforms are designed for sharing photos and videos, so use them to showcase some of your best projects and your team culture.
YouTube is an especially great platform for showcasing your skills and getting not clients as well as other tradespeople interested in what you do. Check out our Youtube channel for inspiration and have a crack!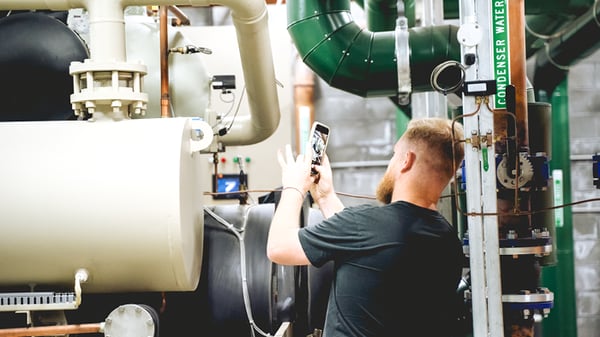 Online directories
Remember the phone book? Well, it's been replaced by online directories that are quickly becoming valuable tools for any business looking to grow and be seen. Listing your HVAC business with an online directory can help you reach a wider audience and bring in more work. Plus, they're free – so it's an effective marketing tool that won't break the bank.
2. Consider taking on new staff
You only have so many hours in your day, so as you get busier, there'll come a time when you can't keep up with the work. That's when you'll need to consider hiring.
Apprentices
Recruiting staff is a huge step in business growth – it's a sign you've got lots of work in the pipeline. Hiring an apprentice is a great solution when you're expanding your team – they're often fresh with energy and ready to get stuck into work. But it can go pear-shaped if you don't employ the right person for your team and could cause more stress than it's worth.
Get prepared to hire right with our interview questions for apprentices:
Subcontractors
No one wants to turn down a job, especially when trying to grow your business. If you find yourself with more jobs than you can manage on your own, hiring a subcontractor could be a good option. It means you can accept more work and grow the business without the long-term commitment of employing staff. The downside? Good subbies aren't always available when you need them. Here are our tips for hiring and managing subcontractors, but you might not need them — Tradify has its very own Subcontractor Management feature.
Full-time employees
If your influx of work is steady, it might be time to grow your HVAC team with full-time employees. Having another technician or two will help ease your workload, so you can say yes to more projects and tackle the backend of your business. Here's a guide to the pros and cons of subcontractors vs employees so you can choose the right option for your business.
3. Take a hard look at your finances
Most HVAC technicians don't start a business to crunch numbers. But you need to understand your finances when you're making decisions that will help grow your business.
Cash flow
Between operational expenses, tools, and staff, there's a lot of money flying in different directions, and if you're not organised, things could quickly turn to custard. Make it a priority to sit down and analyse your cash flow to make sure you're running at a profit, not a loss. Alternatively, you might want to consider working with an accountant.
Want to turn cash flow into profit? Try our free cash flow forecast template!
Charge-out rate
You're a skilled technician, and it's important to be paid accordingly. Calculating the right charge-out rate will ensure you're not undercharging for your time or gaining a reputation for overcharging.
Try our free charge-out rate calculator and be confident that your rate is spot on!
4. Use the best tech to streamline admin
On average, trade business owners spend over 18 hours on admin every week. There's always a to-do list that never seems to end, but if you want your business to grow, it needs to run at peak efficiency.
Efficient quoting and invoicing
How do you win more work with less effort? With Tradify's Quoting feature, you can send professional quotes and estimates from any device, even while you're on the go. Then, back that up with our invoicing software, which makes it super easy for your customers to pay you and automatically follows up on jobs that haven't been paid.
Keeping track of jobs
When you're on the job, you want to put your energy into the work – not worry about staff members or upcoming projects. As you take on more work and your time is stretched thinner, Tradify's scheduling and job tracking features will help you stay on top of jobs and make the most of your time.
Easy and professional enquiry process
You've got one chance to make a good first impression, and that's usually when a new customer sends you an enquiry. If your response process is complicated or unprofessional, there's less chance that enquiry will turn into a job. Whether it's a website enquiry, phone call or text message, Tradify's enquiries feature helps you keep it all collated in one place. That means you can respond quickly and professionally and secure the job.

5. Turn up the heat on your HVAC business
Growing your HVAC business takes time, energy and determination, but remember, slow and steady wins the work. To reap the long-term rewards of growth, you need to plan your finances, perfect your marketing strategy, and knuckle down with an efficient job-management system.
Sign up for a 14-day free trial. No credit card required. No commitment. Or pop over to one of our live demo webinars to see Tradify in action.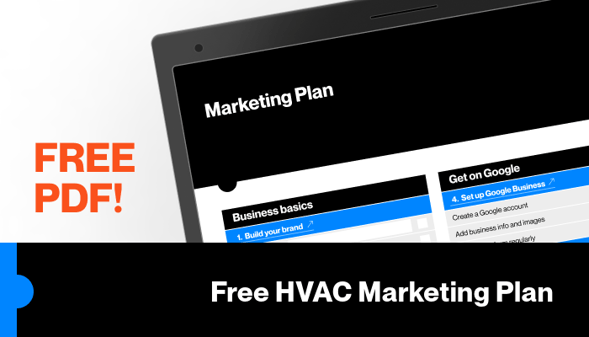 ---