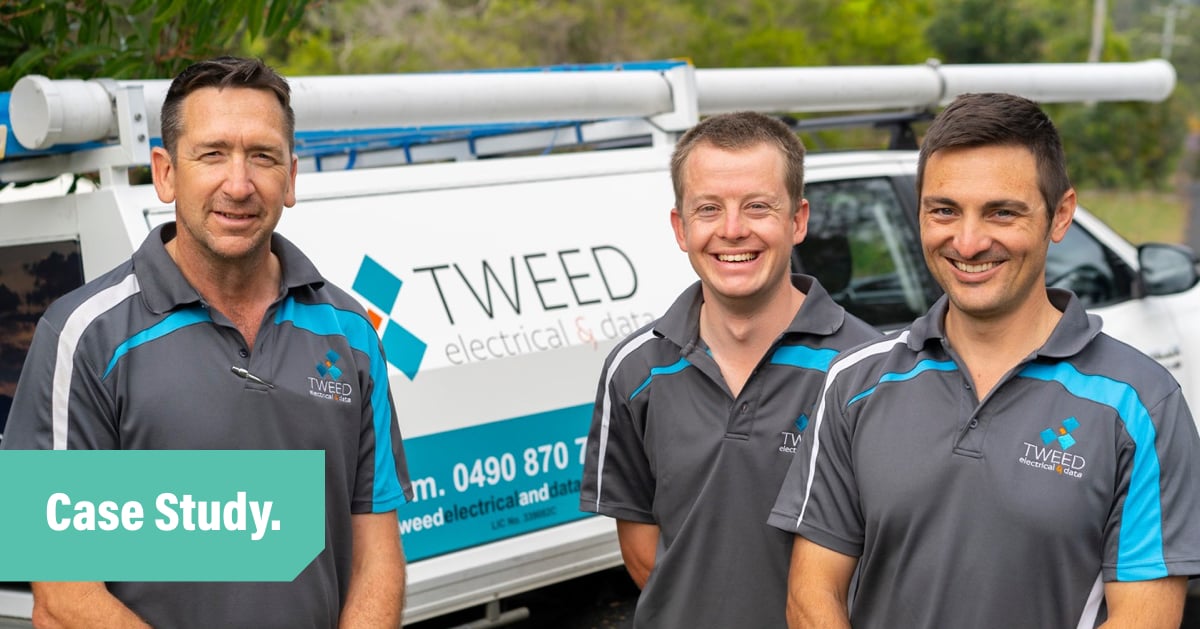 Michael Chaplin saves 20 hours a week on admin
As the old saying goes: 'Time is money' and in trades, that statement is very true. When Michael Chaplin started as a sole trader three years ago, he knew wasted time was lost money.
Australian electrical company, Tweed Electrical & Data has grown up quickly over the past few years. In that time, Michael has taken on four employees and made the transition from sole trader to registered company.
From the beginning, Michael says he didn't want to do what most tradies do – struggle through the first year relying on handwritten notes and spend many late nights in the office. He had a plan to run his business better – and it didn't involve using Excel spreadsheets!
"I've worked for other electricians and I've had the phone calls from the boss's wife, asking me to decipher my job notes. It never seemed like a smart way to do business."
Time-consuming admin costing money
Michael will happily admit that admin is his least favourite part of running a business – but getting it right was essential to the growth of Tweed Electrical.
It was "lots of little tasks" – writing job descriptions, noting used parts – that Michael could see would cost his business time and money – and that's something he wanted to avoid.
"If you leave a job without finishing your paperwork, you end up paying for that time. If you can get it done quickly while still on-site, then that's a cost you can factor into your final invoice," Michael explains. Then there was the double or triple-handling of job information that slowed down the business's workflow.
"Something as simple as transferring info from a job sheet to an invoice would take up a lot of time that I would have to pay for – and I already don't pay myself a lot!" he says.
It was clear to Michael that the key to growing a successful trades business was to get on top of his admin – and quick!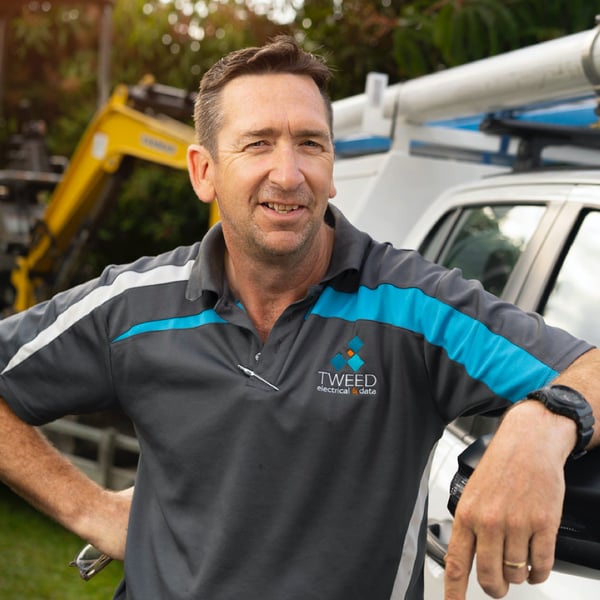 Tradify came up best
Whatever system he chose, Michael says it needed to meet some crucial criteria. He wanted a cloud-based solution so his team could access customer and job information while on the tools – and without him. It also needed to have reporting functionality and streamlined admin processes – especially as he transitioned from sole trader to a company.
After a bit of research, and some trial and error, Michael says Tradify came out on top.
"It's a good, easy-to-use platform that has everything I need."
"The app has also developed a lot in the time I've been using it, and with each new update, I'm able to integrate it even more into my business."
Team drops 20 hours' worth of admin
Across the board, Michael estimates he and his team have been able to save at least half a week's worth of time, and although he still spends hours in his office – "I'm a workaholic," he laughs – now he can focus on more valuable tasks that will drive growth in his business.
When it comes to invoicing, he no longer worries about potentially losing money. When his team finishes a job, they can add their time and materials to the app – from their trucks and before leaving the worksite.
"I don't have to worry about pieces of paper getting lost in their vehicles or not being able to understand their handwriting."
"I guarantee it's saving them up to 30 minutes per job, so if they're on multiple jobs, it could be more like an hour per day," Michael says.
Back in the office, there's no filling out paperwork or transferring information between systems.
"I don't have to do any of that. I'm saving approximately eight hours per week just in transcribing," Michael adds.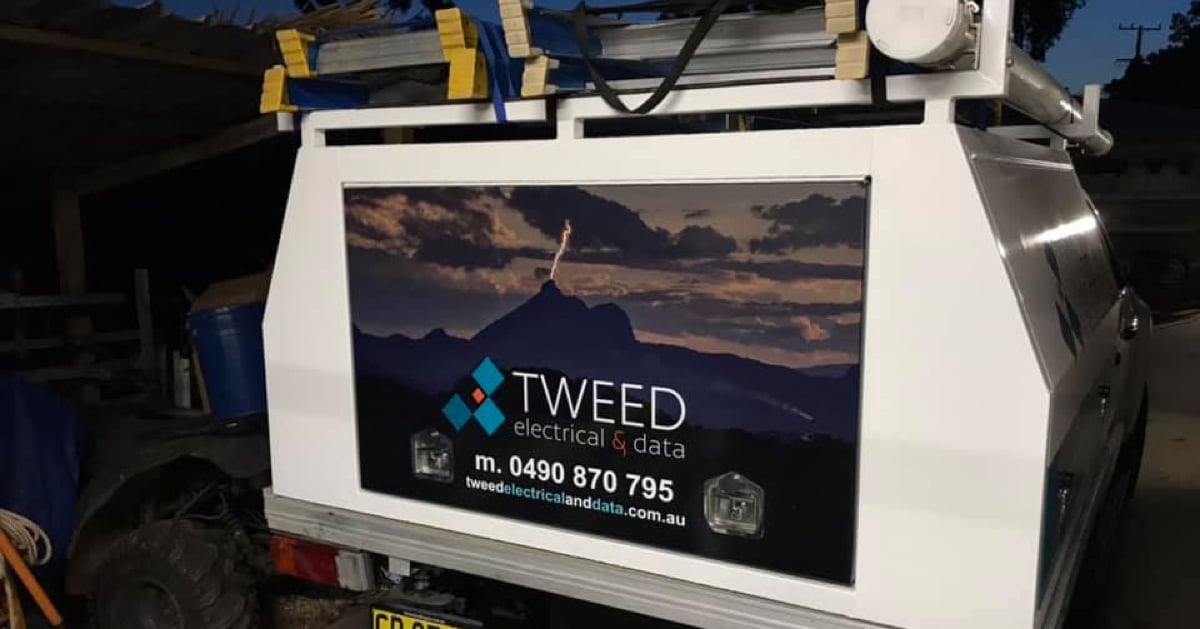 Quick response to new enquiries
When Michael gets a phone call about a job, he sends a link to his enquiries form which is integrated with his website. The customer simply enters the required job information and hits send. That goes straight into Tradify, where Michael creates a job and schedules it for his team.
For his regular and repeat clients, this is a welcome change.
"Instead of calling me, they now put the job details into that enquiries form, and they know that we'll schedule in the work and it'll get done," Michael says.
Partial invoices easy to keep track of
For jobs that run over several months, Michael has found using job tracking software invaluable. He can now keep track of his boys' time and the equipment they've used, and send partial invoices to keep on top of cash flow.
When it's time to send the final invoice, he's confident that he's captured and charged for everything and can get paid quickly.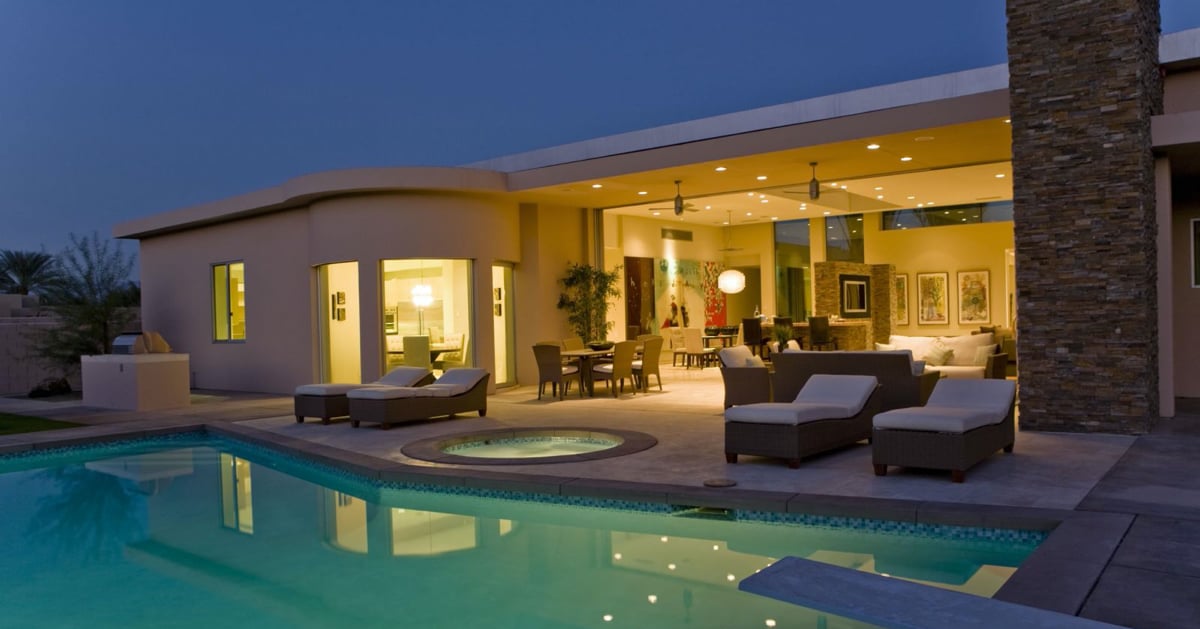 App helps to grow business better
Then there are the less tangible improvements that can't be measured by numbers, but rather by the happiness of his team, Michael explains.
Because Tradify is cloud-based, staff now have access to all the information they need to complete a job from their mobile phones or iPads. For some of his less-experienced team members, this gives them an insight into the workings of a trades business – and rewards them for any new clients they bring on board.
"My kids like me a hell of a lot more now too," he laughs.
So, what's next for Michael? He's recently started another electrical business in the neighbouring state of Queensland – and he uses Tradify to manage that business too.
"It made opening up that business a lot easier, not having to duplicate or cover the extra costs that come with starting a business," he says.
Michael sees a bright future with Tradify
Cloud-based app: accessible from any device and worksite.
Quick response to new enquiries helps increase job win rate.
Streamlined admin processes: less double-handling, more billable hours.
Job tracking: from start to finish, job info stored in one place.
Easy partial invoicing equals good cash flow.
Learn more about Tweed Electrical on their website.

Interested in giving Tradify a go?
Start a 14-day Free Trial (no credit card required). Or jump on one of our weekly live demos to see Tradify in action.
---