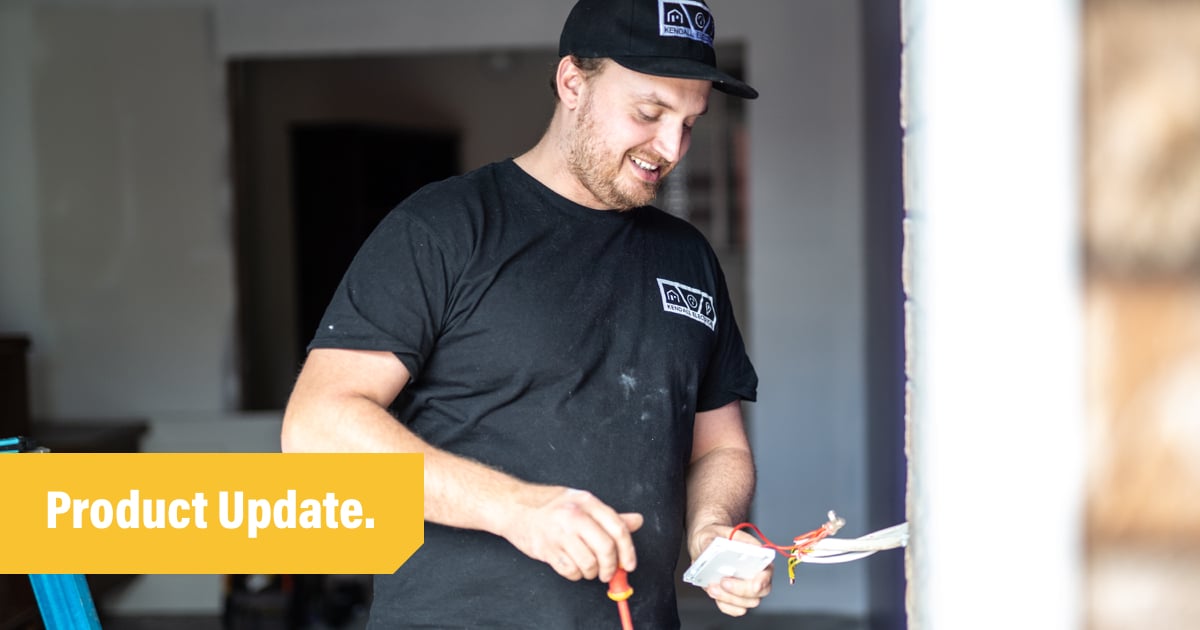 Has this ever happened to you?
You get an email from a prospective customer asking you to come out and price up a job. Because you have your enquiries all setup in Tradify you're able to respond quickly and head out to see the customer later that day.
After driving across town and after an hour of chit chat you've got an understanding of what actually needs to be done and price the job. It's nothing too lengthy so you send the quote off later that night. You feel as if you built some rapport with the prospect plus they're keen to get the project done so it should be accepted within a day or 2, right?
Wrong...
Days go by, you try following up with the prospect via phone, text and email but hear crickets. A waste of time and effort that you could be spending on the tools or winning more work.
Maybe there's a way to get a response faster?
Introducing Tradify Quote Reminders
To remove the need for manual follow up we're stoked to launch automated quote reminders into Tradify.
With quote reminders, we provide you with the ability to send scheduled follow up emails for quotes sent from Tradify.
Switch on this feature and set up customised reminder messages to be sent:
7 and 14 after the quote has been sent
3 days before the quote expires
Reminders will be turned off when the prospect accepts or declines the quote. You'll also be sent an email letting you know their decision.
Quote reminders also work in tandem with Tradify's X-Ray Vision feature so you can see when a quote has been delivered, viewed and accepted.
Learn more about how quote reminders work in the video below:
What customers are saying:
"This new feature is working out well and is very handy. Helps save a lot of time and work by not having to send quote reminders manually."

Chilled Heat
Queensland, Australia
Do I need to pay extra to get access to this feature?
No. We like to keep our pricing simple. One price. All features. No volume limits on jobs.
Not yet a Tradify customer?
Start a free 14 day trial or Jump on one of our weekly demo webinars to see Tradify in action.