Things are clean and tidy for Connect2 Electrical Solutions
This isn't Kiah Frederiks' first time at this particular rodeo. An experienced electrician, he's already 10 years into running a successful business, Connect2 Electrical Solutions. Specialists in electrical installations & maintenance within the commercial and industrial sectors.
Even though it's just him, a van and the occasional contractor for the bigger jobs, he says he wouldn't think of running the business without Tradify.
Losing time and money
While things are still hotting up in his current business, Kiah can clearly remember what it was like when he was busier – and didn't have Tradify.
"I was using accounting software for invoicing and had a diary going," says Kiah,"Obviously, the accounting software doesn't help with job management so it was a fair bit of a mess trying to manage everything."
Because his business was built around smaller, one-off jobs, it quickly became almost impossible to get everything right – and that meant he was losing money.
"I couldn't easily track certification on jobs. Then with little jobs here and there, sometimes you forget to invoice them. I'd write down all the materials and add them up and go through the diary and add up the hours – that's impossible to get right, especially if a job has gone over a couple of days. So I was probably missing parts and hours."
Kiah also found himself spending hours back at the office sorting out leads, quotes and invoices.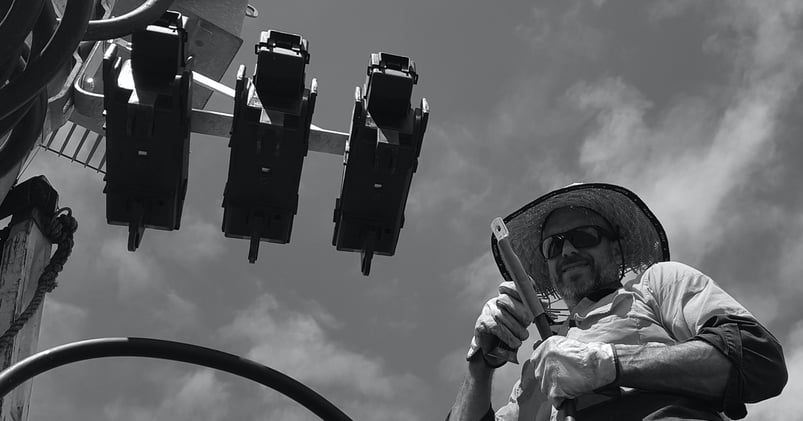 Tradify ticks the boxes
Kiah tried multiple systems before he found Tradify but he found them all far too complex for his level of business – they were tools that needed someone in the office to manage them.
Tradify delivered the functionality and oversight he needed, without the hefty management time.
"Tradify is good and simple to use. Even if you're not tech-savvy it's easy to get your head around. It's really 'appy', whereas the other systems I tried are more like spreadsheets where you can get a bit lost in things."
Halving the paperwork
With everything in Tradify, Kiah's office work has halved and he can be confident that everything is accurate.
"What I was doing before in a couple of hours, it might take an hour or even less with Tradify. Everything's just neater and tidier. Time and materials are all there, and you've got a computer adding up all the numbers so you know it's right," he says.
More jobs, happier clients
With a better handle on his schedule, Kiah can manage client expectations. Tradify has also given him an advantage when it comes to winning new jobs.
"If someone rings me and I'm out and about, I'll put it straight into the app. It definitely helps quote up a job quicker, so you're getting back to people faster," he explains.
Being able to capture leads using Tradify's enquiries feature has also been business-changing.
"I can put enquiries in even if the customer's not ready for a quote. It's like a mini CRM, so I never miss following up."
Taking care of business
While Kiah's taking it slow when it comes to growth, he loves that Tradify makes it easy to add contractors to a job – and removes a lot of the time he would have spent managing them.
"Tradify auto generates an email with all the details, so they know they've got a job on and they have all the info they need."
The integration with Xero also helps make the business side of things run more smoothly.
"It's really good – I can reconcile across the system."
Kiah says that he loves being able to see if a client has opened a quote or invoice – so he knows when to chase or follow up.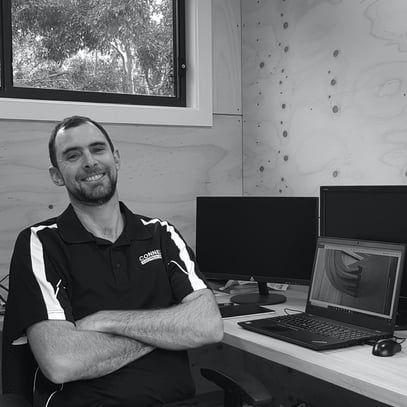 "The amount of times people have said they haven't received a quote or an invoice – and I'm like, "You've opened it!" he laughs. "It's really handy."
Cleaning out the paperwork
Overall, Tradify has made Kiah's business cleaner and easier to oversee. He can get a fast overview of his business or any one job right on his mobile.
"You can keep a track of things – anything you've said to people, the things you've used, hours. If you're doing lots in a day it's really good being able to schedule it in and see it all.

"I've got a friend and he's been running a business for 10 years. He's got hundreds of different Post-It notes in his diary. It's just crazy."
Learn more about Connect2 Electrical Solutions and follow them on Facebook for their latest news.
Interested in giving Tradify a go?
Start a 14-day free trial (no credit card required). Or jump on one of our weekly live demos to see Tradify in action.
---