Tidy up your timekeeping
With a Live Timer, Scheduler and Map function, Tradify offers great features to ensure you're tracking time on the go with ease.
Online time tracking software for UK tradespeople
Track jobs & tasks, add billable & non-billable hours, record time, and issue invoices — faster than ever before.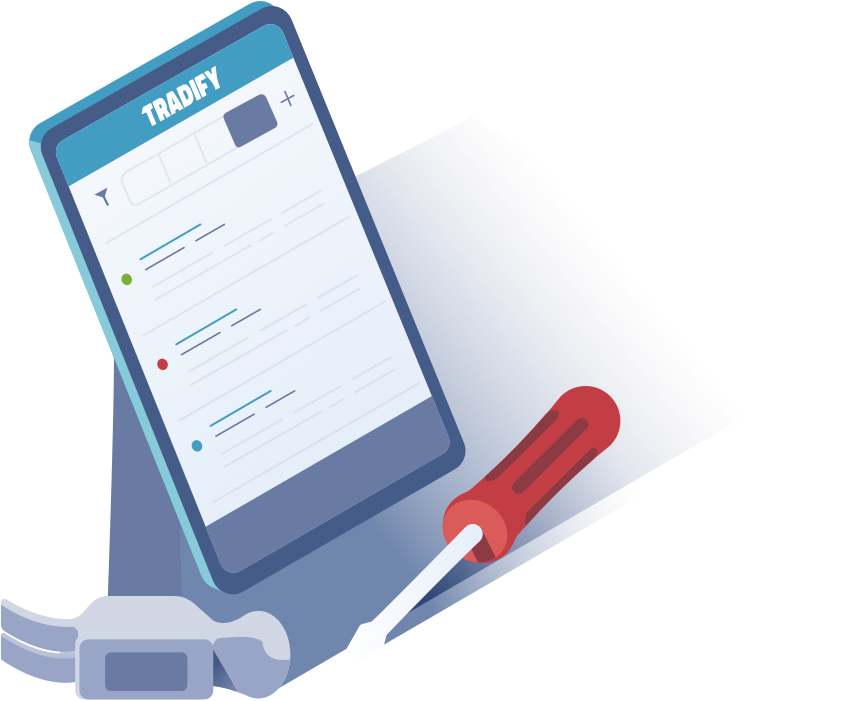 Record time easily and boost productivity
Tap 'Start' to begin recording hours on a job or activity and 'Stop Timer' once you're done. Hours are then automatically recorded in an online timesheet. Understand time analytics with Timesheet and Productivity reports.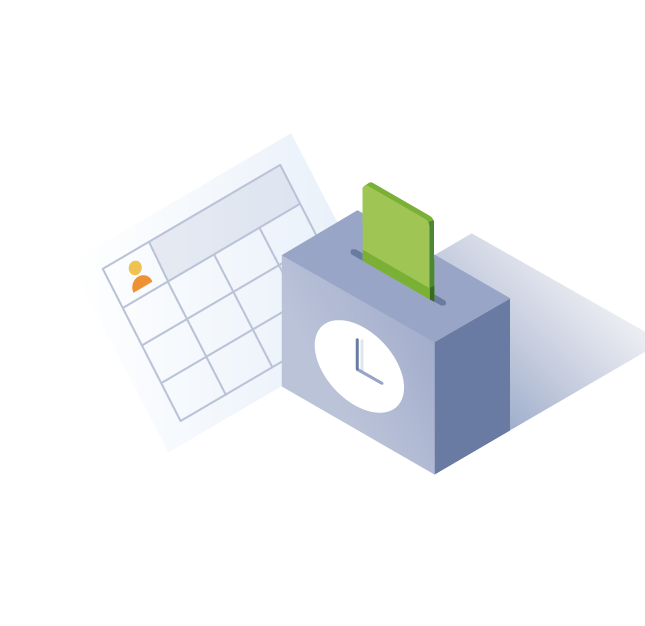 Track time from anywhere
Update timesheets from any device, directly in the Tradify app. Keep a closer eye on what your team is doing.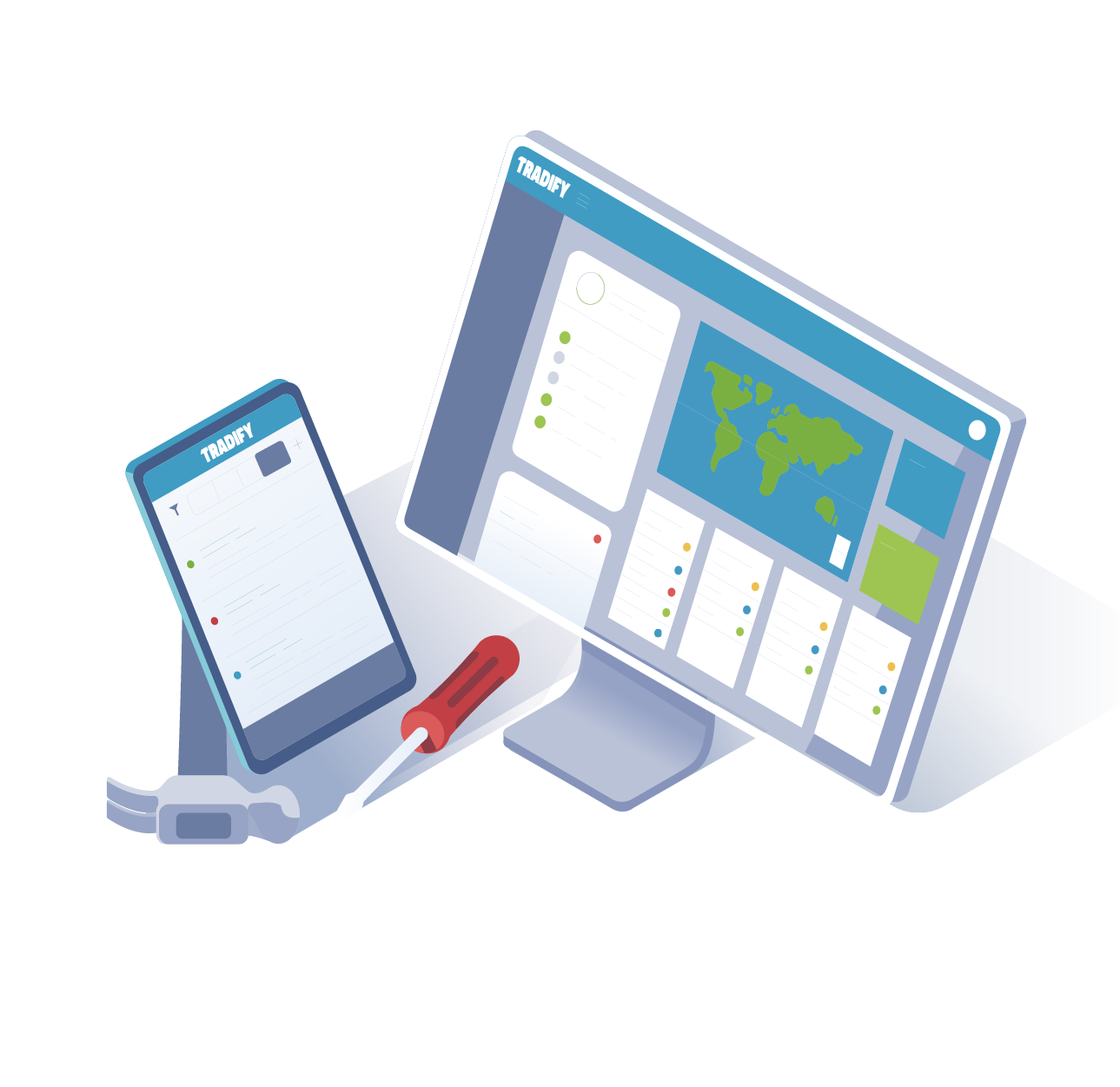 Save time on payroll and expenses
Save time spent chasing your team for time sheets. With Tradify, the team can update and submit their timesheets anywhere, any time.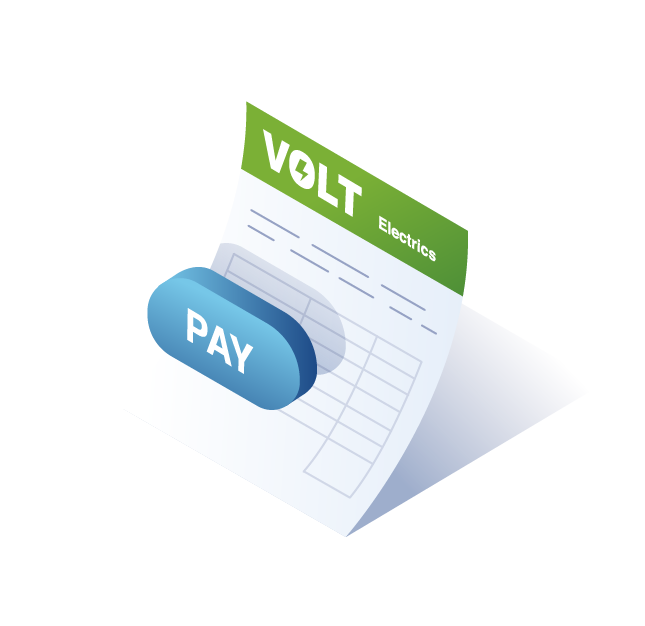 Invoice on the go
Move recorded hours directly into your invoices. Create, manage, and send invoices to customers from your computer, or on the go through our mobile app.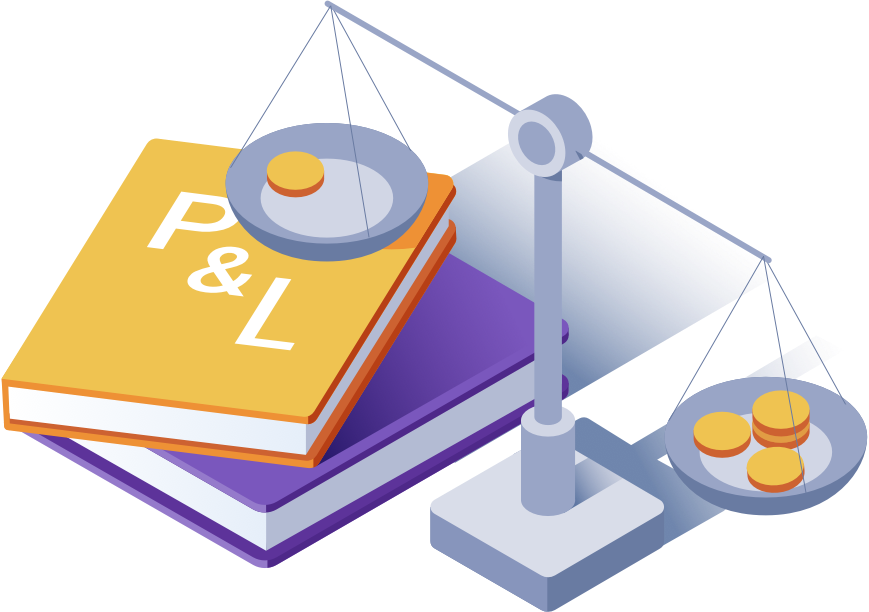 Effortless accounting
Tradify integrates seamlessly with Xero, Sage, and QuickBooks Online.
Try Tradify for free
Get instant access when you sign up for a 14-day free trial.
No obligation, no credit card required.
Take it from the real experts - Tradify customers
Say goodbye to double entry
Tradify integrates seamlessly with Sage, Xero, and QuickBooks Online accounting systems.
Tradify talks to your favourite accounting software:
"Our business literally doubled in the past two years and Tradify is a big part of that."
Brad Kuhlmey
Questions about using Tradify's timesheet feature in the UK?
How much does Tradify cost?
Tradify costs per user, per month. You can also talk to us about team pricing options or find more details on our Pricing Page.
Tradify is a powerful job management platform on desktop, and can also be downloaded as an app on your iPhone, iPad, or Android mobile device. Start your free 14-day trial today!
Can I start a free trial with Tradify?
Yes, you can! You can start a 14-day trial period to see if Tradify is right for your business.
Am I locked into a contract?
Nope, we keep things simple by following a month-to-month payment model. No contracts, no commitments, cancel anytime.
How will Tradify help me get paid faster?
Tradify includes features designed to help your trade business get paid faster. Start by adding automated payment reminders to reduce your admin on those unpaid invoices. Tradify's system also includes a tool to help you see if your customer has viewed your invoice as well as offering them the ability to pay invoices securely online.
Can I invoice multiple jobs for a customer on one invoice?
Yes. Tradify's billing run feature allows you to invoice multiple jobs for a customer in one go, with all the details for each job appearing on the one invoice. Instead of invoicing each job individually, in a few clicks you can have all your jobs for a customer on one single invoice or if you prefer an invoice for each job.
Can Tradify track my time as I'm working?
Yes! We have a live time tracking tool within both the mobile and web applications, where you can instantly record, pause and stop time as you move between jobs, other tasks, or breaks. Keeping track of your productivity has never been easier!
Can I record lunch breaks and annual leave in Tradify?
You can record time on and off the tools in Tradify, simply don't attach a Tradify Job to your timesheet entries. Non-billable/break time will appear orange on your timesheets.
Does Tradify track billable time?
Tradify records billable and non-billable hours and displays the invoicing status of billable time. Hours that are red in your timesheets haven't been invoiced yet, whereas green hours have been invoiced — helping you keep track of what work you've invoiced and what activities you need to follow up on.
Can I set up my timesheet to charge my first-hour rates?
Absolutely. There are two ways to achieve this: you can either add an automatic billing rate to your Tradify system, or manually add an extra charge to your invoice.
Where can I record employee times?
You can make timesheet entries on the go with our Timer feature, create entries within a Tradify Job, or even update your timesheets in our dedicated timesheet tab. Our Job Service, Timesheet and Productivity reports are additional features that you can use to monitor time across your business.
Can I use Tradify on both my browser and phone?
Yes! You can access Tradify's job management software anywhere, anytime using our desktop and mobile app.
Is there a cost and pricing overview for quotes?
You can save time with Tradify's quoting feature. Users can use preset cost and pricing lists for faster quotes that will win you work — no more wasting precious hours spreadsheeting cost/pricing lists.