On the job, it's bricks, pipes, tiles, wires, concrete, paint, glass and other construction materials that are all important. Tradies sure get the job done, but it's bookkeepers and accountants that make sure a business finds its financial footing, and keeps cash flow in check.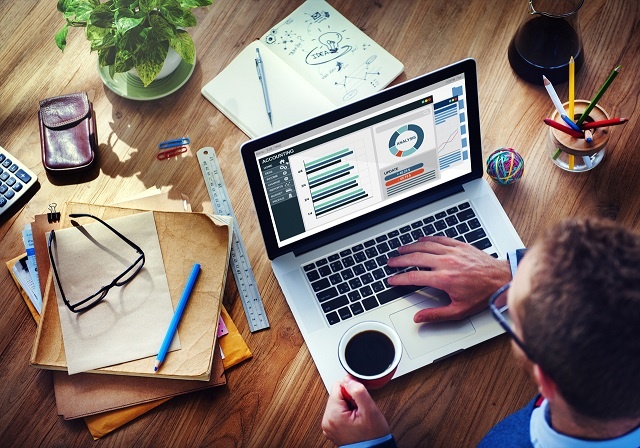 While some tradies take on the responsibility themselves, most prefer to stick to what they do best, and leave the maths to the pros. This is awesome news for accounting and bookkeeping pros, as tradies are an incredibly lucrative client niche. ServiceSeeking even went as far as compiling a 2016 'Rich List' that revealed WA plumbers earn an average of $87.67 an hour.
With healthy cash flow and a genuine need for expert financial guidance, tradies should absolutely be on your radar. Plus, with the ATO cracking down in a "major compliance operation" on the cash economy, tradies across the nation are actively seeking out accounting advice.
Opportunities are abounding, so how can you attract more tradies to your business? If you're a qualified accountant or bookkeeper, read on for six easy ways to score more trades and construction clients.
Get clued up on industry quirks
The trades and construction landscape is worlds away from the nine to five desk driver office culture, and this is something you need to categorically appreciate. For example, forget getting all hung up on filing tax claims for stationary, conference hotel stays and corporate lunches. Instead, get down with expenses associated with tools, equipment, on-the-job travel, safety attire and other specialised costs.
Talk the lingo
If you want to appeal to tradies, you need to speak their language. Forget the corporate jargon that your office based clients seem to lap up. With tradies, talk should be friendly and casual, yet down to business.
You don't need to know the entire trades vocabulary, but it does help to know what your client is talking about when your sparkie client says they're sending you a receipt for a wall snake, croc clips and an eight metre ferret. Hint, we're not referring to the contents of an eclectic zoo. If you need to throw in a 'mate' here and there to build street cred, so be it!
Learn about industry add-ons
Nothing adds value to a bookkeeping or accounting service quite like an in-depth knowledge of how to enhance a business's financial performance. As well as crunching numbers for your tradie clients, hand down a curated list of suggestions that will boost their fiscal efficiency. Engineered exclusively for the building and construction industry, Tradify is a smart job management solution with a host of time saving features.
Plus, the scope to integrate accounts and invoice jobs on the go makes life a hell of a lot easier, for both your tradie clients, and yourself. Other services that come highly recommended are award winning SME app ReceiptBank, and automated receivables management service, Debtor Daddy.
Offer a scalable service
Growth is on the horizon for the Australian trades and construction industry, which means tradies are gearing up to make BIG moves. They're in search of financial services that will grow and expand with their business, so emphasise the fact that you come with scope for days.
Be all inclusive
Accounts and bookkeeping may be how you roll, but if you really want to appeal to tradies try branching out into other areas. Tradies like to keep things simple, which means offering services like home/contents insurance advice, office HQ rental assistance, vehicle financing, equipment budgeting and superfund management is hugely appealing.
If you can't take on the extra responsibility try putting together a network of trusted contacts and offering a recommendation service.
Get XERO certified
Like we said before, tradies like to keep things simple. They know that Xero is the king of accounting software, so showcasing the well-known blue and white logo is a bona fide way to attract tradies in search of financial services.

We're on the brink of a boom here in the Down Under trades and construction industry, which means bigtime opportunities for bookkeepers and accountants that speak the language.
Follow these tips, and we think you'll be well on your way to scoring the legions of Aussie tradies who're on the search for a service that shuns the corporate bull****, and replaces it with true blue financial advice that builds up bottom lines.