These days, there's an app for just about everything, and running your own trade business is no exception. The only problem is choice – knowing which apps will actually make your life easier and which will do nothing more than take up space on your mobile phone. In this list, we've compiled a list of the best apps for builders and carpenters, taking into account all-around practicality, usability, efficiency, and cost.
Skip ahead:

1. DEWALT Mobile Pro – for construction calculations
The DEWALT® Mobile Pro™ App is designed specifically with construction pros in mind. First and foremost, the app is a construction calculator that has all the key functions for job-site math. It comes with 9 free add-ons, but you can access hundreds of additional calculations with other trade-specific add-ons to create a tool that is tailored to your needs. You can also easily store and share past calculations via email to other team members.

2. ShareMyToolbox – for tracking your tools
Lots of trade professions require a hefty investment in tools and equipment. With ShareMyToolbox, you can track and manage your inventory to keep your tools safe from loss, theft, or unintended double-ups.
Build a catalogue of your tools and equipment by uploading a spreadsheet and adding photos. Get automatic alerts when tools need calibration, service or testing. Empower your staff to search and find available tools from their phones.
You can view pricing here.

3. CamToPlan – for drawing up floor plans
This app uses augmented reality to help you make quick floor plans using your mobile device. It can take measurements of areas and create room plans in seconds. All the details can be exported to other formats like PDF, PNG, or DXF, and be shared with other team members in one click.
CamToPlan calculates the surface area (in square metres or square feet) and draws the plan of a room with all measured dimensions. It's great for quick estimations of surface and visualisation of the room's floor, furniture, baseboards, or walls.

4. Laser Level and Clinometer – for levelling
This app turns your mobile into a virtual laser level and clinometer tool. Equipped with a laser pointer, regular three-mode spirit/bubble level (libella) and clinometer (inclinometer) for measuring vertical angles and determining the exact horizontal plane, it's the perfect and precise level tool for every tradesperson.

5. Business name generator - for finding the perfect brand name
Take a look at Tradify's trade business name generator too — if you're planning on going out on your own or just want to spice your brand up a bit — the first port of call is finding a good business name. This free generator finds a name that's specific to the building/carpentry industry and the unique identity of your business. Just plug in one word that describes your business and it'll spit out a whole list of different names and report whether their domain names, Facebook pages, and Instagram are available to use.

6. PlanGrid – for document collaboration
PlanGrid is a cloud-based platform that allows plans and markups to be instantaneously shared with everyone on a construction project, no matter where they are. It lets contractors and architects collaborate from their desktops or mobile devices across all their project plans, specs, photos, RFIs, and punch lists. It also alerts you when viewing an outdated drawing.

7. iAuditor – for workplace safety
This app helps you identify potential hazards before they happen and makes reporting issues easier for your staff. With iAuditor's instant analytics, you can see commonly failed items, incomplete inspections and other issues, which can help you identify weaknesses in your operation that could lead to an incident. Your whole team can assign actions on the spot so everyone is empowered to report issues and problems to the right personnel immediately.
You can view pricing here.

8. Fleetio – for fleet management
If you've got a fleet of work vehicles, take advantage of Fleetio. It's designed to help you keep track of repairs, services, and other tasks that come with owning a fleet of vehicles.
Get notified of unexpected issues immediately and fully automate routine maintenance workflows like PMs, inspections, and issue resolution, allowing you to increase uptime and ensure safety and compliance.
You can view pricing here – based on per vehicle

9. St John Ambulance – for first aid guidance
As much as we try to avoid them, accidents do happen and they can be fatal on a building site. The St John Ambulance app includes the latest first aid advice and protocols for dealing with emergencies. It's simple to follow with illustrated guides and voiced instructions. Although the app doesn't replace an approved first aid course, in an emergency it can help you know what to do in those first crucial moments.
Want to take your health and safety protocols to the next level? Download our H&S survey questions to keep your team safe on-site.

10. Tradify – for job management
Why spend your time doing admin, when you could be on the tools or doing more of the things you love? Tradify is a job management app used by tens of thousands of tradespeople to build better lives and businesses all over the world. It's designed to help save you time on enquiries, quoting, scheduling, job tracking, invoicing, payments and more — all the features you need to manage and grow a successful trade business.
Pay per user, not per job — view pricing here.
Ready to give Tradify a go?
Start your 14-day Free Trial. No credit card required. No pressure. Or take a look at Tradify in action during one of our weekly 30-min live walkthroughs.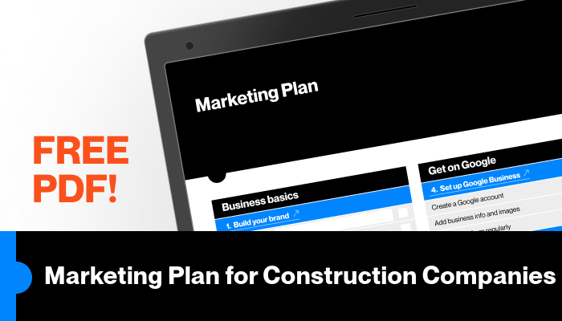 ---