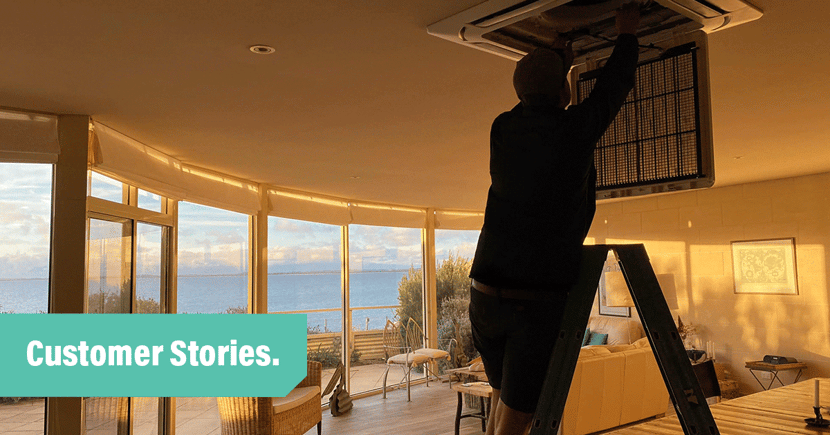 Born and bred in Alice Springs, Australia, Jesse St John says he always knew he was bound to be a tradesman. He started working as a refrigeration mechanic in 2009, completed his apprenticeship and worked his way up the ladder.
Short on time? Skip ahead:
Earlier this year, Jesse, his partner and their two-year-old daughter relocated to Robe, a small town in South Australia where Jesse had spent time as a child. There was just one small issue.
"There was not a refrigeration company in Robe," Jesse explains. "So, I started my own."
Going into his first business venture, Jesse says he had one non-negotiable. He wanted to stay true to his commitment to tread lightly on the earth — any system that involved excess waste was not an option.
"I try to be very environmentally cautious and try to reduce business waste that goes into landfills."
Jesse knew he wanted a modern system that would benefit his business and the planet — he just had to find the right fit.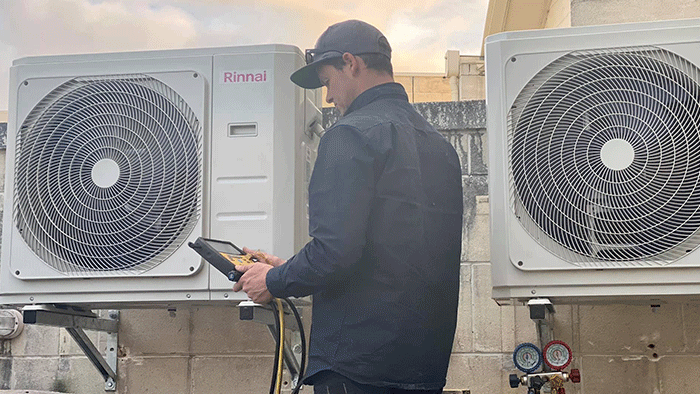 1. Paperwork seemed like "such a waste"
Before moving to Robe, Jesse had worked in the HVAC+R (heating, ventilation, air conditioning, and refrigeration) industry in Alice Springs for 12 years. In the early days, everything was done using paper.
"There was a ​​desk in the office and it was always covered in job cards. It was a bit overwhelming to see how much paperwork there was."
As an early-adopter type, with a passion for sustainability, Jesse didn't want to run his business on a pile of paperwork. He says if he had gone down that route, things would be messy and he'd be contradicting his aim of reducing waste.
He adds that any paperwork around the house would've only ended up with his daughter's drawings over it!
"It just would've been messy. I didn't want to have that much paperwork — it just seems like such a waste."
2. Digital solution ticks environmentally-friendly box
A bit of a tech-wizard, Jesse knew where to look to find the perfect solution. He tried a few alternatives, but when he jumped on Tradify's free 14-day trial, he could see it had far more features than its competitors.
It also ticked all the boxes in Jesse's quest for a sustainable option. After a couple of Tradify webinars, he had the tools to eliminate any excess paper waste and get the business off the ground. Now, he can operate Robe Refrigeration true to his values and act as a leader in sustainability.
Having an efficient system has also supported Jesse in his role as a business owner. The admin side of things was new to him, but Tradify helped smooth that transition.
"The best thing is the ease of going digital. Tradify has just made everything so easy."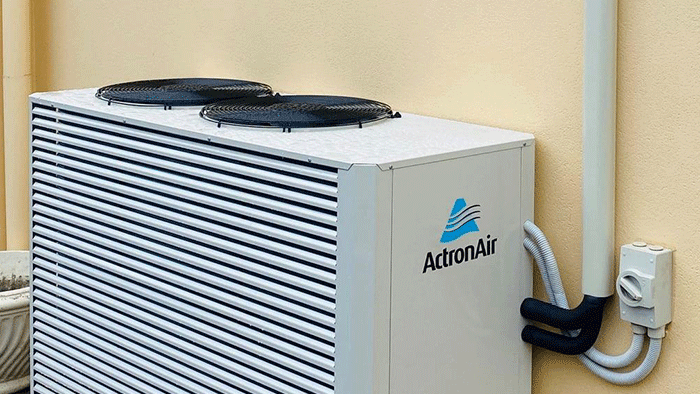 3. Job sites feature keeps business admin low
Robe isn't your average town. It's the crayfish capital of Australia and a holiday destination for many Aussies. It means that many local properties aren't occupied by full-time residents, but rented out as holiday homes. Jesse does some commercial work in the area but says a lot of his jobs are residential. Many of his clients own more than one holiday home too, which means he sometimes does multiple jobs for one client.
One of the best things about Tradify is that it allows Jesse to create job sites under each of his clients.
"If a customer has multiple holiday houses, you can click on their profile, select a specific job site, and Tradify will give you all the information for that job."
For one of his clients in particular (a holiday rental business), that functionality has been invaluable.
"Every time I get a new job, I don't have to add a new customer, I can just add a new site. I'm not sure how I would do it otherwise! Tradify has made that all easy."
4. Photos and notes allow for easy communication (near and far)
Because many of the properties Jesse works on are holiday rentals, his clients are often not in the area when he completes a job. Having an efficient digital system like Tradify allows him to communicate with his clients professionally and quickly, no matter where they are in the world.
"A lot of my clients manage their properties remotely, so it's good to have a digital log of all the work I've done. They can easily see it, and so can I."
Tradify's Notes and Photos Features have been crucial for maintaining good relationships with his customers.
"I can take before and after photos, model or serial numbers, or add in a few notes so the customer can clearly see what I've done."
Without these features, Jesse says it'd impact his ability to communicate with clients and secure work. Though the business is still in its infancy, Robe Refrigeration is off to a roaring start, and Jesse says Tradify will be a big part of its growth going forward.
5. Jesse thinks Tradify is a winner!
Digital system:

cuts out unnecessary paper waste.

User-friendly:

intuitive, easy-to-use software.

Job sites feature:

allows Jesse to list job sites under clients.

Easy photos:

more transparency for customers to see job progress.

Notes:

easy communication with long-distance clients.
Ready to give Tradify a go?
See Tradify in action during one of our weekly 30-min live walkthroughs, or start your 14-day free trial.
---