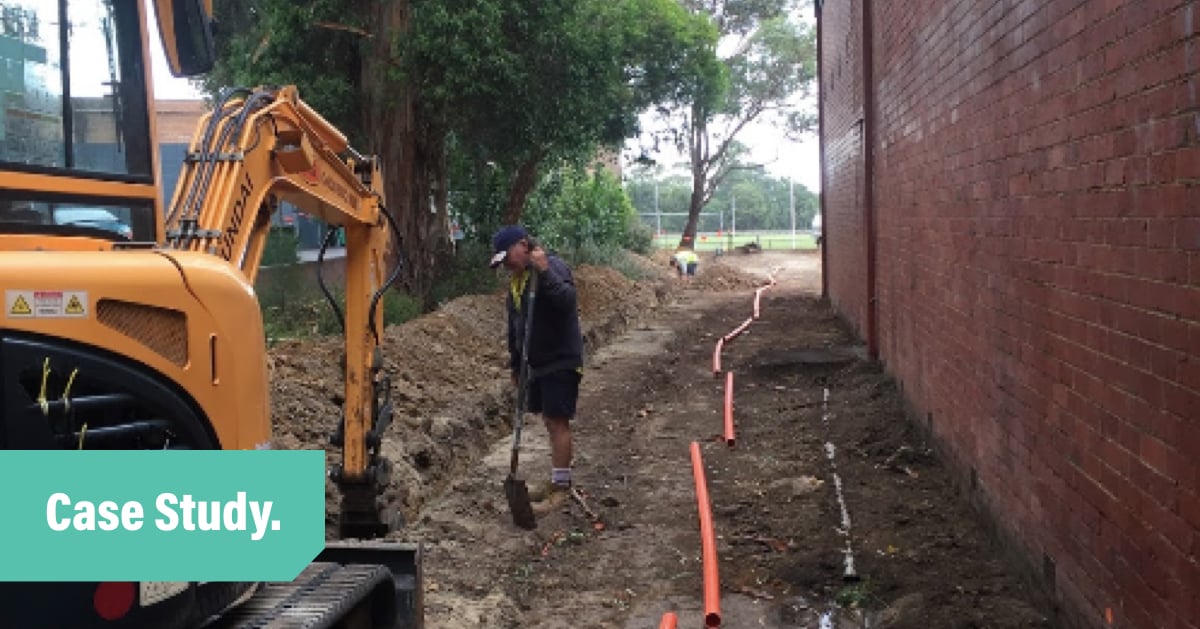 Xero integration majorly reduces time on the books
What started as a part-time gig 15 years ago, has now become a thriving electrical business for tradie Richard Knight. Over the years, Richie has honed his skills, and today his local community in Croydon can rely on the business for electrical installation, repairs and maintenance.
When Richie needs an extra pair of hands, he'll contract another electrician to help out. But he quickly found that while an extra person made light work of the manual labour, it made the admin side of his business a lot harder.
"Three years ago, I decided to employ a guy – but my paperwork became a nightmare!"
Double-handling, losing money
It was the little things that set Richie behind in his paperwork.
He'd spend a lot of time at the end of a job traipsing through email chains and text messages, handwritten notes and timesheets, just to create a single invoice in his accounting software.
Because he didn't have all the job information in one place, he'd often undercharge, or entirely miss charging for things like travel time – meaning his business was losing money.
He also found it challenging to keep track of progress payments – whether the invoices had been paid and how much was still owing on the job.
"I'd go to a job on Monday, then go back on the Friday to finish it but I wouldn't have the paperwork from Monday with me to invoice," Richie adds.
Even when Richie was working on his own, he couldn't believe the amount of paperwork he created – especially when quoting for lots of little jobs. Sometimes, he'd have to wait until the end of the day before he could send a quote because the information he needed was stored in files in his office.
Tired of spending most Friday nights chained to his desk, Richie needed something that could help him become more efficient.
"One of the key factors was I wanted something that integrated quickly and easily with my Xero account to help me become more efficient with my invoicing."
Xero sync halves time Richie spends in office
The biggest benefit of using job management software that automatically syncs with his accounting system is that Richie no longer wastes time redoing work he's already done.
Rather than sitting down at the end of every job and manually entering his hours and cost of materials, this information is automatically transferred from Tradify to Xero. There, it's a few clicks to create an invoice and send it off for payment.
By eliminating that unnecessary manual data entry, Richie doesn't have to worry about forgetting to add charges to his bills – or losing money. It's a simple automation, but one that has saved Richie a lot of time.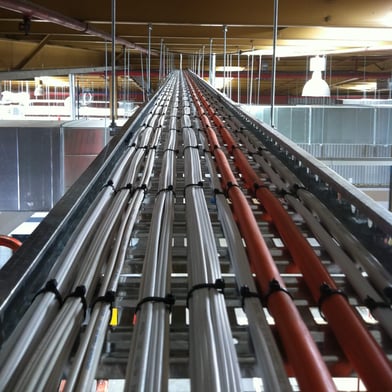 "I used to spend a lot of time in the office…now I reckon it's less than half – and the speed I can send out an invoice has improved as well."
Cloud-based app: accounting on the job
Tradify has completely changed the way Richie runs his business. Because he can access the tradie app from his phone or tablet, he can do his accounting from his truck – further reducing the time he spends in the office.
Richie can enter job information as he goes – hours worked and materials used – so when he's finished, he can fire off a completed and accurate invoice before he's left the worksite.
"Before, I'd have to wait until I was back at the office because I didn't have a price file with me. Suppliers now have prices online – and it's got the mark-up already – so being able to import those into Tradify has been really good."
Managing progress payments is no longer an issue either, so Richie stays in a good cash-flow position. He can easily track a job from enquiry right through to final invoice – and everything in between.
"Being able to enter ongoing payment data through the job process means I can invoice for every trip. I can invoice on the day and not have to go back to the office, ultimately reducing my time in the office – and I can actually account for that time on-site," Richie explains.
Tradify gets an A+ from Richie
Cloud-based app enables on-the-go accounting
Seamless syncing with Xero removes double data-entry
Automated accounting puts a stop to undercharging
Richie can reconcile his invoices with just one click
Supplier price lists and bills can be imported directly into Tradify
Less time in the office equals more time making money
Visit Richie's website and Google profile.
Interested in giving Tradify a go?
Start a 14-day free trial. No credit card required. No pressure. Or jump on one of our weekly live demos to see Tradify in action.
---