Every HVAC business needs a solid website. It's the one marketing tool that, with a reasonably small investment of time and money, can help your business grow exponentially.
These days, building a simple effective website doesn't require an IT background. To help you get started, we've put together a list of ten easy steps that will get the job done in no time.
Short on time? Jump ahead!
1. Choose your platform
There are lots of website builders on the market that help make building a professional-looking website straightforward, without the struggle of creating it from scratch. The best ones for beginners make the process easy, like a drag-and-drop builder, and have powerful editing tools and customisation options.
Tradify's Instant Website allows you to turn your business information into a brand new website with just a few clicks. As a monthly add-on to your Tradify subscription, you can seamlessly connect your job management to your website interface, enabling you to manage your entire business from one place.
Please note: This feature is currently available for all Tradify customers and is an additional (and optional) cost to your Tradify subscription. You can view your Instant Website during your free trial, but you'll need a paid Tradify subscription to go live.
2. Start learning and building
Avoid starting with a blank slate
Tradify's Instant Website is tailored to your industry, meaning you can avoid the hassle of designing an HVAC website from scratch. It allows you to easily customise your website design with unique icons, testimonials, forms and photos, showcasing how your work stands out from the pack. It even pulls all your information directly from Tradify.
Add quality HVAC photos
Good imagery is important for a user-friendly website, and it's a great opportunity to showcase your HVAC work. With Tradify's Instant Website, you can upload your best photographs into the preformatted layout.
If you're lacking images for your business, there's no need to hire an expensive photographer, check out our guide: How to Take Good Work Photos.
Help is a click away
If you get stuck while formatting your information, the help button or on-site tutorials do a great job of explaining what to do next.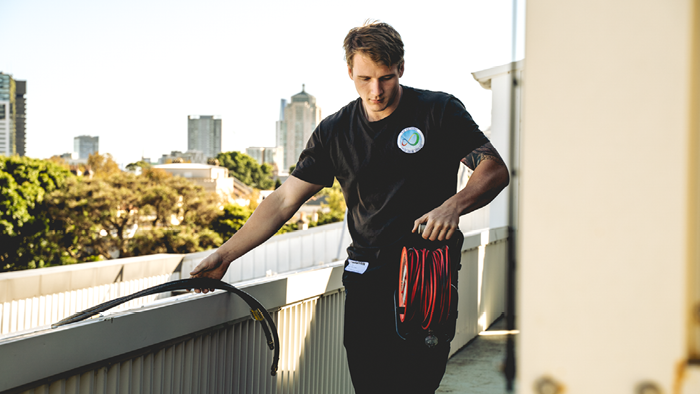 3. Secure your domain name
A domain name refers to your website address or URL. It's what your customers type into the search bar to find you online.
Remember to keep it short, memorable, and to the point. Ideally, you want your domain name to match your business name so customers can find you easily.
If your company name has already been taken, try adding an abbreviation like your location. For example, if your business name is 'Air Master' but the domain name 'airmaster.com' is taken, you can try airmasteruk.com or airmaster.co.uk.
You'll need to register your domain externally on a domain hosting service. After you've done this, you can bring your custom domain to your Instant Website in Tradify. If you don't have a custom domain, we can host your Instant Website on our subdomain at no extra cost.
4. Create a recognisable logo
Your website needs a unique HVAC logo. You may already have one from when you first made your business cards or had your van wrapped. But in case you don't, you can:
Ask a local designer to whip one up.
Buy a customised logo online and have it emailed to you instantly with

Canva

.
Once you've created your logo, easily add it to your Instant Website.
5. Create interesting, compelling content
When creating content for your website, write down all the information your customers need to know about your HVAC business. Best place to start? Answer all of the most common questions you get from customers. Then write about your business ethos and what makes you stand out from the competition in your local area. Once you have a list of everything you want to say, condense it into short, easy-to-read sentences with bold, sharp headlines.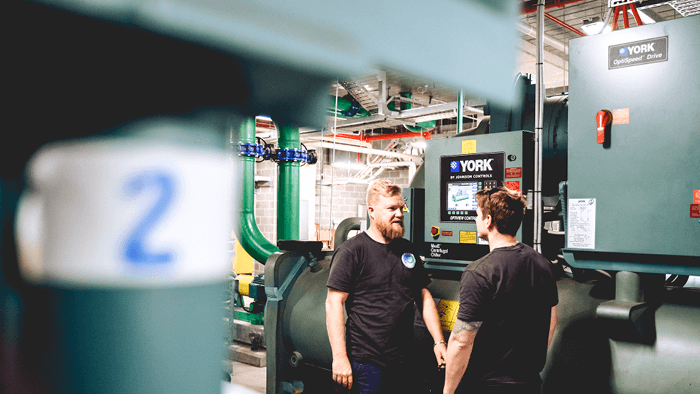 6. Help customers find you with links
One of the main benefits of a website is that new customers searching for HVAC services online can find you. If they search 'HVAC business' in their specific area, the results will be in the order of websites best optimised for search engines. Aim to be as high on that list as possible.
Learn how to get your business on Google.
An easy way to drive more traffic is to add links to your website from:
Small business directories.
Social media pages.
Websites of people you work with such as partners or suppliers.
These will not only help customers to find you, but also build trust and authority. If you don't have any social media pages yet and want to get started, check out Social Media Ideas for HVAC Companies.
7. Mobile optimisation
Most people will search for your website on their phones so it's important to have it optimised for mobile. Formatting your designs to this rectangular device used to be quite difficult. Tradify's Instant Website does this for you — it's mobile-friendly by default.
8. Benefits of Google Business
Adding your information to Google Business is great. It helps Google, to help their users, find you. Simply add your business name, services, location, and opening hours to maximise your visibility when people search for HVAC. If you're ready to go through the steps, use our straightforward guide - 'How to Set Up Google Business (For Trade Businesses).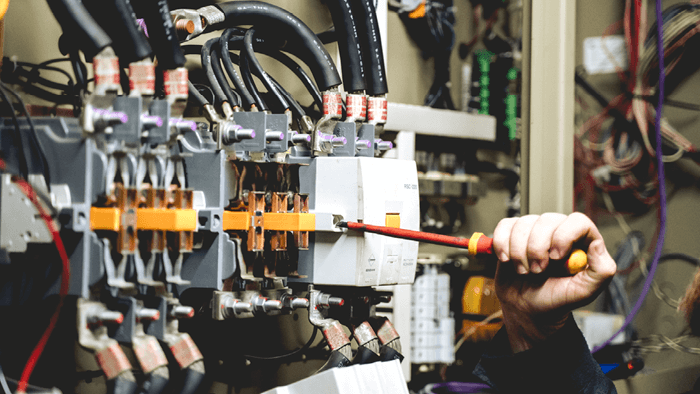 9. Manage enquiries
Generate more enquiries and pull jobs straight from your website into Tradify by using our enquiries feature. Set up automated email responses for new enquiries, so that while you're onsite, your website is doing the legwork.
Learn how to cut a tonne of admin with an enquiries system.
10. Shine a light on testimonials
Let your work speak for itself. Tradify's Instant Website has an optional Testimonials section, a dedicated space where you can use the good things your customers say to promote your business.
Great reviews can be as simple as asking for feedback. Check out our article - How To Get Good Reviews For Your Business to get the ball rolling.
A good website is the foundation of digital marketing
A good website allows your customers to find your services around the clock and get in contact with you exactly when they need you. It builds trust in your brand and demand for your services, and the best part is – making a website is easier than ever with Tradify's Instant Website.
Inspired to build your own HVAC website? Sign up for a 14-day free trial of Tradify or pop over to one of our live demo webinars to see the HVAC job management app in action.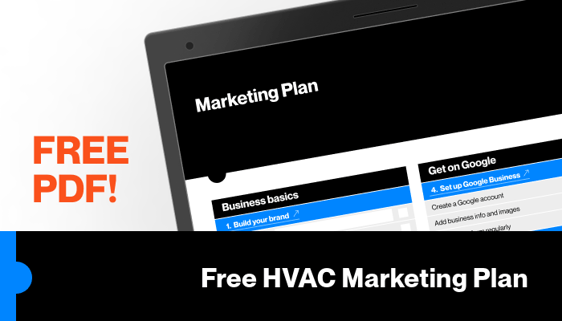 ---