There is no question that having good workers you can trust and rely on leads to more profit, a safer environment and more fun. A great employee can transform your building company while a bad one can wreck it. So what should you look for in a new team member, where can you find them and what should you ask them????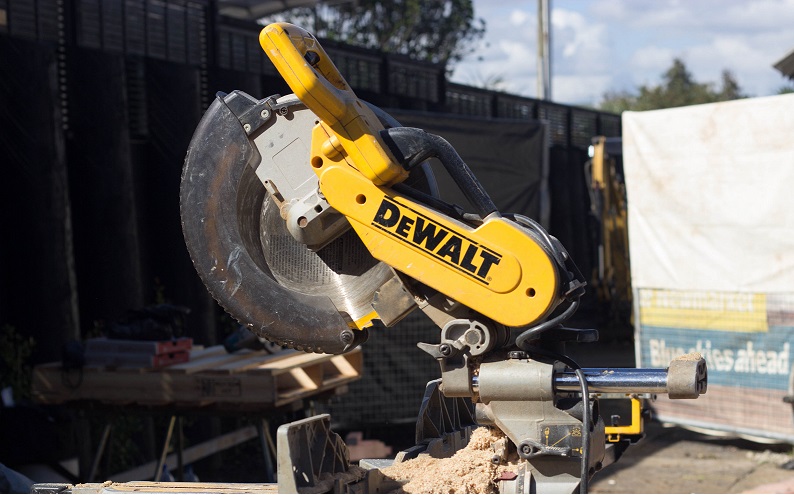 What to look for
Finding someone with great skills and experience would be awesome but when it comes down to it a reliable person with the right attitude who wants to get stuck in is actually all you need. You can teach and they can learn the rest. Someone who has all the skills but doesn't want to be there is never going to an asset to the team.
As the saying goes – hire for attitude, train for skill.
So how do you find the right attitude?
Essentially a person with the right attitude will posses five key traits;
IntegrityIf you're ever going to fully trust this person they need to demonstrate integrity. Generally anyone with a history of violence or theft should struggle to pass this test. Good background and reference checks should uncover any issues here.
ReliabilityYou want someone who you know will show up everyday basically without fail (except when they have a nasty case of man flu). Again a reference check should sort this out.
PhysicalitySomeone in good shape is going to outperform someone in poor shape as construction is a physical job.
SafetyNo one wants to get hurt at work and no one wants to work with someone who's reckless or careless and good at putting people in dangerous situations.
WillingnessAre they energetic and willing and able to work throughout the day. Effort can overcome skill but if they won't put in a full days work they'll never cut the mustard no matter how good they are.
Where to find them
As any builder will tell you right now, the hard part is actually finding them when you need them. Here's a list of options you could try (from least expensive to most).
Firstly Never Stop Selling
Whenever or wherever you may be, any time you're talking about your business is a good time to remind people that you own an awesome building company and that both customers and staff enjoy working with you. You never know which conversation will lead to new business or a new employees.
Also – get a "We're Hiring" note on your website and facebook page and add the same five bullets about who you are looking for and how they can get in touch.
Go Social – Facebook and/or SnapChat
If you're looking for an apprentice you need to get your job ads where they can see them. Where do the kids spend all their time these days?? Facebook (FB), Tinder and Snapchat (SC). You can't use tinder to place job ads so that just leaves FB and SC.
Post a status update (or get someone to do it for you!) to your FB or SC feed that you're looking for someone with the right attitude who's willing to be well compensated for hard work and that you'll teach them all they need to know. Be sure to include your contact details in the post.
Leverage your associations
If you're a paid up member get in touch with your nearest regional rep and let them know what you're looking for. Much like a supplier rep they are out and about all over the region and have a great network of contacts. Usually the local rep is always looking for ways to help out members and partners.
Suppliers
Nobody likes a poacher but you local supplier reps are out there talking to people all over the place. Give one or two of them a few business cards with the job details written on the back and get them to hand them out to anyone who might be suitable.
Local Notice Boards – School, Footy Club, Surf Club
Just like with FB or SC you need to get your message into the places your target employees go. Particularly at this time of the year a good option is to get an A4 flyer up at the local footy or surf club.
It might cost you a small donation to the club but could be a great way to get your message in front of the people you're after.
Paid Ads
The most obvious choices for those in the Trade are Trademe Jobs ($150 NZ), Seek ($263), or Conx(Free or $99 Upgrade). Not sure there is any value in using more than one of them at the same time so give one a go and see what sort of quality comes in.
What questions to ask
Once you have a shortlist (no more than three) you can move to interview stage. Before you grill them its important to have a list of 10 questions organised.
Here's 9 questions to get you started. Depending on their experience you should also ask a bunch of skill level specific questions.
Tell me about something you've done that you're really proud of and why?
How do you stay focused and committed to a job or goal
What's your favourite sport to play, do you still play, if not why not?
If you had a magic wand and could have any job, what would it be?
What was your claim to fame in your previous role?
If I called your manager and asked what one thing irritated them about you, what would they say?
Do you own a car, what level of license do you have?
How much was your last speeding ticket?
What was the last thing you stole and why?
At the end of the interview you should immediately score each candidate out of 7 across the 5 traits mentioned above.
Ideally all the interviews should be basically back to back to give you the best chance of comparing and evaluating each candidate. However, given the current skills shortage you might only have one candidate to interview!
Once you've scored them you should have your answer put you might want to put them through another hurdle such as a day on site or a technical challenge just to be sure.
Once you are ready to make an offer – pause. Look deep within your gut and decide if it feels right. The right person will almost certainly feel right to you and the wrong person won't.
- See more at: https://tradifyhq.com/how-to-hire-the-best-for-your-building-company/