While any number of HVAC technicians may currently be looking for a job, not all of them may be the one you're looking for. If you want to find the perfect HVAC technician, you'll have to consider several factors such as training, experience, and professional efficiency.
Short on time? Skip ahead:
Unfortunately, the number of skilled trade workers has dwindled in years gone by, particularly among the younger generation. So, you'll have to do your best to attract top-tier applicants.
Here's a guide to finding and hiring the right HVAC technician for your business. These tips and suggestions will also help you develop enticing job ads that will attract top talent.
1. Create and post a compelling job ad
Come up with a striking job advertisement; one that can entice HVAC technicians to consider your offer. The ad should include:
A simple description of your company or business.
Details about the job.
What skills, characteristics, and experience your ideal applicant will bring to the table.
Reasons why applicants should work for you and not the competition.
Make sure that you post your ad on social media platforms like Instagram, Facebook, and LinkedIn, as well as more traditional platforms like printed media and bulletin boards.
Here are several other tips on how to make your job ad more compelling:
Your job ad should be brief and concise.
Applicant requirements and parameters should be realistic.
A brief description of your business' company culture.
List all the employee perks and benefits, especially those that are unique to your company.
2. Marketing is also for job ads
Effective marketing is great for growing your business, but it's equally as effective for enticing potential employees.
You can use social media to share relevant and interesting posts or reviews that showcase why your company or business is a great place to work. Social media posting should be as regular as possible. Websites must be regularly updated as well. Marketing your business should be (as much as possible) a daily practice.
Consider starting an 'employee of the week' segment on your social media. This is a good way to celebrate your existing staff while showing off how much your business values its employees.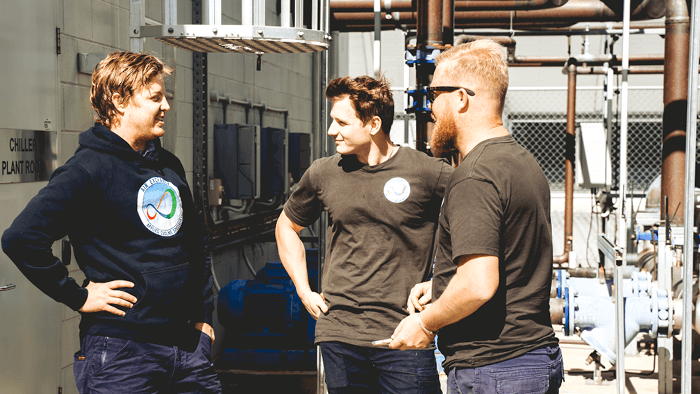 3. Focus on recommendations
Asking for recommendations is a years-old practice that still works like magic. You should use this to your advantage. All you have to do is get in touch with family, friends, and colleagues to put the word out — you never know where the top talent is hiding.
Getting recommendations from people you trust doesn't mean you can be too confident. Even if your friend, relative, or colleague firmly assures you of the technician's professional credibility, you still need to verify all their credentials. If the technician was previously affiliated with an HVAC services company, call or contact a representative who can help verify the details you have.
You can also do an online background check on the technician your friend, relative, or colleague recommended. Background checks are fairly normal when you're looking to hire someone.
4. Use your professional network to find candidates
Regardless of how long your business has been in the industry, you should have already built a solid professional network. Get in touch with your vendors and partners and ask them if they know of somebody who fits your description of the ideal HVAC technician.
Once you get a list of referrals, do an online background check on each one to verify the information your vendors and partners provided.
5. Your employees can also help you
Some companies have come up with a reward system for employees who can recommend worthy candidates for positions they want to fill. You can do this as well (just ensure that you draw up guidelines for the reward program). For example, for every successful HVAC technician applicant that your employee refers, you can reward them with an extra $50 in their paycheck, or a day or two off at the end of the week.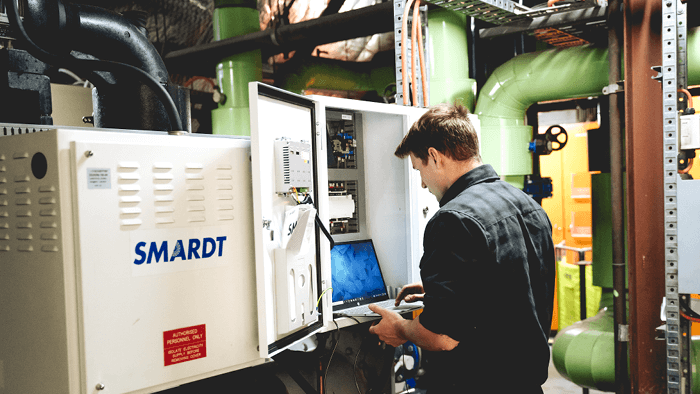 6. Use all relevant platforms to get the word out
Nowadays, posting a job ad means using various platforms, not just the traditional newspapers and flyers. You should consider combining in-person and online job application submissions. Job seekers (particularly the younger ones) prefer simple, uncomplicated, and efficient — many of them prefer to use mobile devices. Over 75% of millennials and 73% of Gen-Xers searching for jobs prefer to use their mobile. As for baby boomers — around 57% of them use their mobile devices when checking and submitting job applications — so bear this in mind when you're getting the word out.
Make sure that your application process is as simple as possible for those who are interested. The process should take only a maximum of three minutes. To achieve this:
Simplify the initial application requirements and ask only for the most important details (you can learn more about them by asking good interview questions further down the track).
Just ask for the applicant's complete name, contact details, educational background, and professional background.
If a questionnaire is necessary, limit it to five questions or less. It should be either a yes/no style questionnaire or multiple-choice.
7. Get in touch with community colleges and schools
If you have established a relationship with the colleges and schools in your community, then you have another recruitment source at your disposal. Ask the college or school if you can schedule a talk with the students and share details about your company's employment opportunities. For those who are looking to graduate, your talk could give them some motivation to pick up the tools once they graduate.
The school's registrar can also help provide you with a list of their graduates that you can check out. This is a great way to give back to the trade community — by training someone yourself from the ground up, with any luck, they will contribute positively to the HVAC industry in the future.
If you really want to go the extra mile in making a positive impact on the HVAC and trades industry, organise a job fair and invite college/school students and alumni to participate.
These are just a few things that you can do to make your recruitment and hiring process for HVAC technicians easier, more convenient, and more effective.
Sign up for a 14-day free trial of Tradify or pop over to one of our live demo webinars to see the HVAC job management app in action.
About the Author: Rachel Watson is the Senior Content Editor of New AC Unit. Aside from heading the company's content marketing strategies, she writes articles about how to stay fit and energy-efficient home living.
---