More than half of the world's population use social media, with many using it to find out about new events, businesses, and brands. In recent years, it's also become the go-to tool for marketing and growing a small business.
Need more help with marketing? Download our free HVAC Marketing Plan!
If you want to get your business on social media but you're not sure where to begin, then look no further. Here are our tips on how to use social media to promote your HVAC business.
Pressed for time? Skip ahead:
1. The benefits of social media for HVAC businesses
The benefits of using social media to promote your HVAC business are endless. For starters, it's more affordable than traditional marketing platforms and allows you to expose your business to a large audience in seconds. Here's what else:
Showcase your expertise
Social media is your chance to show people why your business is different from everyone else's. A few snaps of your work on your social accounts along with excellent reviews from previous customers are sure ways to win new business.
Connect with prospective clients
These days, people don't go looking for tradespeople in the phonebook — they scroll social media instead. Social media platforms provide an opportunity to connect with more people quickly.
Increase brand awareness
Social media gets your name out there and makes your brand visible. The more aware people become of your brand, the more business you'll be likely to attract.
Validate your business
A social media account acts as a conduit in many people's lives. It connects them to new services and product reviews, and provides a way to reach out to businesses. If you don't have a social media presence, potential clients might start to question your existence.


Make the most of an affordable service
One of the greatest things about social media platforms is that they're free. It won't cost you a cent to create a profile, and you can boost your posts for a small fee to reach a wider audience. In the scheme of marketing costs, social media is an affordable and effective tool.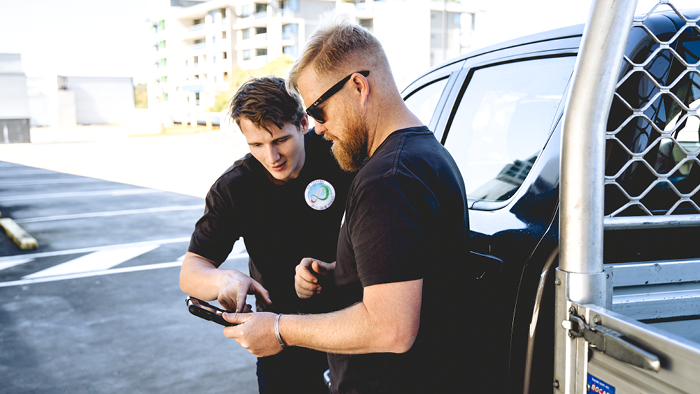 2. Get organised - set and monitor goals
Before you go guns blazing on your social media journey, it pays to make a plan. Here's what you should consider:
Set goals
Be clear on what you're trying to achieve through social media. Do you want to secure more work by directing traffic to your website, or increase brand awareness by growing your followers in the first month?
Check-in regularly
Consistency is key to acing your social profile. If you abandon it or leave too many questions unanswered, people are less likely to engage.
Control your content
If there's one golden rule with social media, it's quality over quantity. A strong presence is important but inundating your followers with mediocre content could drive people away.


Review outcomes
It's all very well setting social media goals, but you need to action them too. Regularly review how things are going and make any necessary changes to ensure you keep your jobs on track.
3. The nitty-gritty of choosing the right platform
The beauty of social media is that you don't have to be a tech expert to use it. Most platforms are super user-friendly, and you'll get the hang of them in no time.
Here's a quick insight into the uses of each platform:
YouTube
Video might be the biggest tool in your HVAC marketing toolkit. In 2020, nine out of ten consumers said they wanted to see more video content from businesses they engage with.
Video is the way forward, but how do you use it to market your HVAC business? For some inspiration, check out our channel.
Facebook
By using Facebook, you'll cover lots of ground. It's the most used social platform across the UK, US, Australia, and New Zealand. There are endless ways you can use it to market your HVAC business, take a look at our Facebook page to get some ideas.
Instagram
Instagram has grown tremendously over the last couple of years, becoming one of the biggest marketing tools available in the social media space. It's a brilliant platform for sharing visual content like photos and videos.
Take a look at how some of our Tradify users employ the platform — like HVAC business owner, Rob Mcilvenie.
LinkedIn
A slightly less obvious platform than its social media cousins, LinkedIn is good for digging deep into topical issues, sharing business insights, and showcasing thought leadership. You can also use the platform to recruit new employees or hire an apprentice.
Check out these how-to guides for getting started on social media platforms: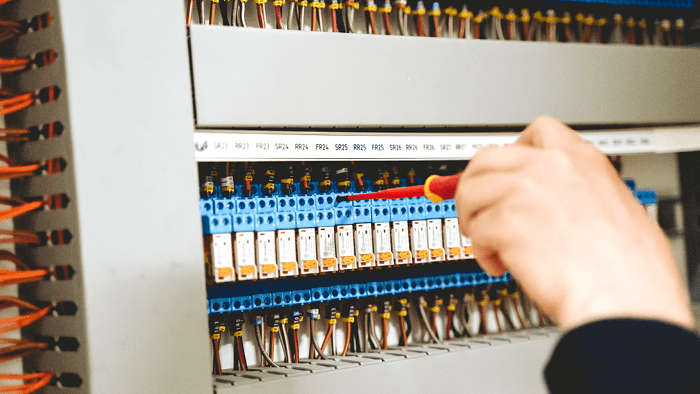 4. Get the ball rolling - what content to post
The key to success with your social posts is keeping your customers hooked. If you continuously post the same content, they'll get bored and stop engaging.
Here's how to get the most from your posts to ensure that doesn't happen:
Have a giveaway
Giveaways are a popular way to get people's attention online. You could offer a discount code to new customers, or run a prize-draw for followers who share your page.
Offer your expertise
Use social media to show you know your stuff. Share updates on the latest technology, answer FAQs, or encourage customers to ask for advice.
Show off your work
Acknowledge your recent accolades and achievements, or take some great shots

and post before-and-after photos of your work.
Be real
On social media, being genuine and transparent will work in your favour. Show people the real side of being an HVAC technician — film a day in your life, highlight the peaks and troughs, or reveal some things not everyone knows about your line of work.
Make connections
Be kind to everyone; you never know who you might stumble across online. Use social media to connect and collaborate with other industry experts, it's a great way to promote each other and the industry as a whole.


Pay for ads
When it comes to paid marketing, social media is by far the most affordable. A small investment will see your posts reach a much wider audience and potentially, secure a whole lot more work.
5. Hit the gas on your HVAC social media
We know taking the social media plunge can be daunting, but the alternative is missing out on business growth opportunities. Implementing a few easy steps will reap huge rewards. Who knows, after a while, social media might even become your secret job-generating weapon!

Ready to give Tradify a go?
Jump on one of our weekly 30-min live walkthroughs to see Tradify in action, or start a 14-day Free Trial. No credit card required, no commitment, no worries.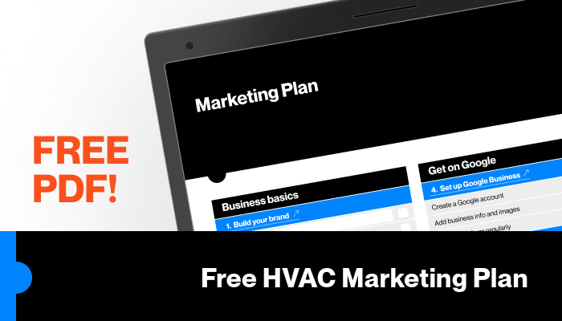 ---