When Bradley Jones finished his electrical apprenticeship at 22, he was eager to get his career started as soon as possible. Unfortunately, there weren't many jobs available at the time. This left Bradley scratching his head, wondering how he was going to do what he loved. Not one to rest on his laurels, he got the idea to start his own business.
"I was young and made a lot of mistakes – when I wired my first set of lights, they wouldn't switch on. But, I have no regrets. I went out on my own and it's shaped who am I today."
Starting a business was a risky move at such a young age, but there are no doubts it's paid off. Five years later, Bradley's business, Imperium Group, has gone from start-up to an electrical powerhouse. It specialises in ongoing electrical maintenance and remedial work, with 95% of the business coming from repeat customers (mainly real-estate agents whom Bradley has long-standing relationships with).
"Whether it's replacing sockets or a light that doesn't work, that's where we are the best. We're not trying to compete with wiring up 100 houses. We want to provide ongoing service and get repeat business from satisfied customers."
With three employees (soon to become four), Bradley has become a bona fide businessman. He spends his days on the tools, managing staff, or travelling around London for business development.
He recently picked up a social housing contract that involves ongoing maintenance for 9000 properties in South London, and while his goal is to grow, Bradley says that maintaining an outstanding level of customer service will always be his top priority.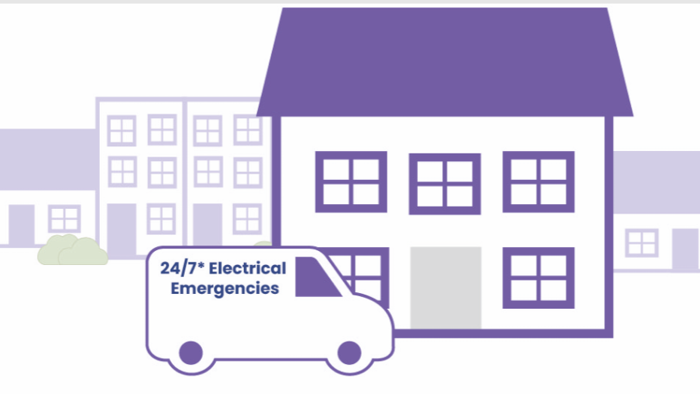 Basic system not cut out for big contracts
Up until a few years ago, Bradley was running his business mainly from his smartphone. When someone sent him an enquiry, he would add it to the top of his notes list and work his way up. As he worked, he'd add job info, which he'd later transfer to a very rudimentary invoice.
He admits the process was time-consuming and made it tricky to deliver good customer service.
One day, Bradley received 100 jobs at once from a long-standing client. He quickly realised his basic system wasn't going to be fit for a project of this scale, or any other big deals going forward.
With so many friends in the trades, Bradley said he was already very aware of Tradify. Everyone seemed to be loving it, so he decided to give it a try.
Imperium Group triples growth in one year with Tradify
Bradley loves that Tradify allows him to store all his client information safely in one place. He wants to be able to sell his business one day, "and the more client information I have, the bigger the resale value."
With more than 220 customers banked in Tradify, Bradley says he has nothing to worry about.
"For a small monthly cost, it's nothing in the grand scheme of things. We've done over 1000 jobs on Tradify since onboarding it. If I still had that in my head, I'd be a walking mess."
Bradley says he's grateful for the 30-minute conversations he can have with the Tradify support team whenever he needs them and believes they've helped him take full advantage of the app's functionality.
"Last year we turned over £300,000, this year it'll be around £1 million. That growth is only possible thanks to Tradify. We wouldn't have been able to do it without all the tools itprovides."
Birds-eye-view with scheduling software
With a single, shared schedule, Bradley and his team get a 'birds-eye-view' of work in the pipeline. His employees can see what jobs they have coming up and he can easily move things around if necessary. He says there's been a noticeable improvement in team morale and communication.
"From unassigned to invoice to complete, I can always see exactly what jobs need to be assigned and what needs to be invoiced."
Job history and reports save hours of admin
Bradley and his team are often required to take before-and-after photos for each job, a normal practice for maintenance and repair work. Using Tradify, they can capture notes and upload photos directly from their phones with the 'press a few buttons and it's done' features. It means when Bradley pulls a job service report, he has everything he needs in one place to get sign-off quickly – and invoices processed and paid.
On the other hand, if there are any issues with a job, Bradley has immediate access to the work history – who carried out a job and what they did, so any problems can be resolved or settled professionally.
"The other day, one of my colleagues was dealing with a job that we returned to three months later. I was able to easily find the job notes on Tradify and give them to him as a reference."
Fast invoicing equals quick payment
While a lot of the work Bradley and his team do has set pricing (he rarely sends out quotes), there's a lot of invoicing involved. He believes that the faster you're able to respond to a customer, the better chance you have of winning work and getting paid on time — and that's where his patchy Word doc templates were letting him down.
With Tradify's simple and professional invoicing software it now takes Bradley 10 minutes to process a whole day's worth of invoices, something that used to take 10 minutes per invoice.
"All I do is press a couple of buttons and the invoice is sent off."
Email reminders improve cash flow and customer satisfaction
Chasing people for payments is a thing of the past for Bradley. With Tradify's prompt and professional reminders, clients now pay straight away and "cash flow is so much better", he says.
Bradley adds that things like automated email reminders have improved customer satisfaction so much that he now uses Tradify as a selling point when talking to potential clients.
"I tell them, 'Look, we do things differently. We have a system in place (Tradify), which sends you an email when you book in. You'll then receive automated emails from us to keep you updated.'"
Bradley gives Tradify 10/10
Fast invoicing: saves over an hour a day
Scheduler keeps the team organised with a 'birds-eye-view' of the working week
3x growth: automated system supports fast-scaling business
Easy to pull job service reports, even for big 100-job contracts
Automated email reminders improve cash flow and customer satisfaction
Ready to give Tradify a go?
Start your 14-day Free Trial. No credit card required. No pressure. Or take a look at Tradify in action during one of our weekly 30-min live walkthroughs.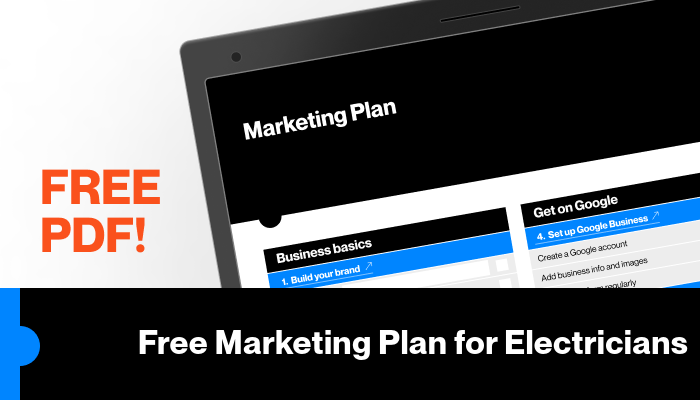 ---