Getting your tax right and keeping on top of your accounts is crucial to running a successful trade business.
Since 1 April 2022, it's become mandatory for all UK tradespeople who are VAT-registered to follow the 'Making Tax Digital' rules by keeping digital records and using software to submit their VAT returns.
For some trade business owners, this will require a few changes to get set up. To help, we've put together some simple guidelines, so you can get back to doing what you do best, quickly.
Tackle the end of tax year with our free end of tax year checklist:
Short on time? Skip ahead:
1. Making Tax Digital for VAT explained
Making Tax Digital for Value Added Tax (VAT) is part of the overall digitalisation of UK Tax. It's designed to help businesses eliminate common errors and save time managing their tax.
For VAT-registered tradespeople, it means two things:
Quick summary of the Making Tax Digital timeline 🗓
April 2019 - Making Tax Digital was first launched for people with taxable turnover above the VAT threshold (£85,000 per annum).
July 2020 - It was announced that all VAT-registered businesses must file digitally through Making Tax Digital from April 2022, regardless of turnover.
April 2026 - Last year, the government announced that Making Tax Digital for Income Tax Self-Assessment will now come into effect in the tax year beginning in April 2026 (

updated from April 2024 to April 2026 per Government guidelines)

.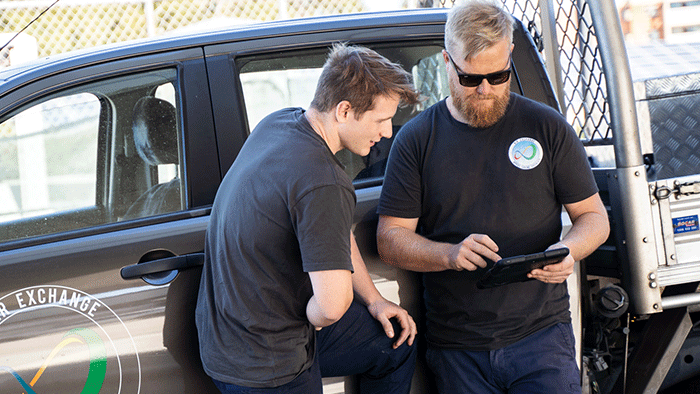 2. The benefits of going digital
In a recent independent study of over 2,000 businesses, 69% reported experiencing at least one benefit from Making Tax Digital. These included:
Preparing and submitting returns faster.
Increased confidence that they were getting tax right.
"Making Tax Digital is fundamental to the delivery of a trusted and modern tax system, making it easier for businesses to get their tax right and supporting the UK to go digital," says Joanna Rowland, HMRC's Director General for Transformation. "By signing up for Making Tax Digital, we expect most businesses to experience long-term benefits, including reduced errors and time saved in managing their tax affairs."
For UK tradespeople, it's an opportunity to spend less time on admin, something we know, according to our most recent Pulse report, is still a big problem for UK tradespeople. That's time you could be using to grow your trade business, win more work, and hire more staff.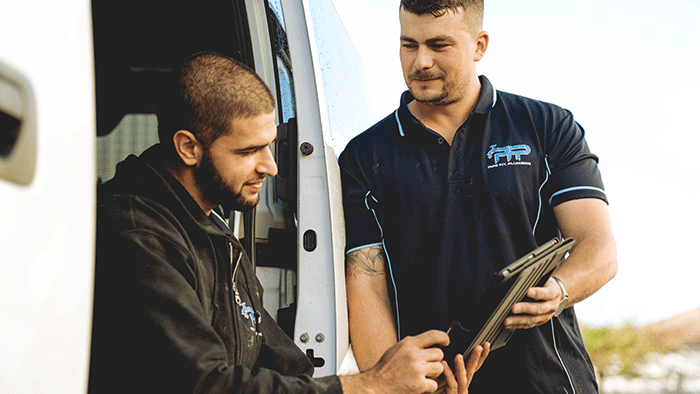 3. Get prepared: sign up for Making Tax Digital
Making Tax Digital for VAT has been mandatory for all VAT-registered businesses since 1 April 2022.
When do you need to sign up?
If you haven't signed up for Making Tax Digital yet, do so now. You need to have signed up to Making Tax Digital before your first VAT return starting on or after the 1st of April 2022.
This must be done no less than seven days before your first Making Tax Digital VAT return deadline or you may have to pay your VAT twice.
You may not be required to make your first submission via Making Tax Digital until summer 2022.
Those who do not join may be charged a penalty.
How do you register?
You can choose to register your business or have your agents do it on your behalf, although you ultimately remain responsible for meeting your VAT obligations. To sign up to Making Tax Digital for VAT:
Visit gov.uk and choose Making Tax Digital-compatible software.
Keep digital records starting from 1 April 2022 or the beginning of your VAT period.
Sign up and submit your VAT Return through Making Tax Digital.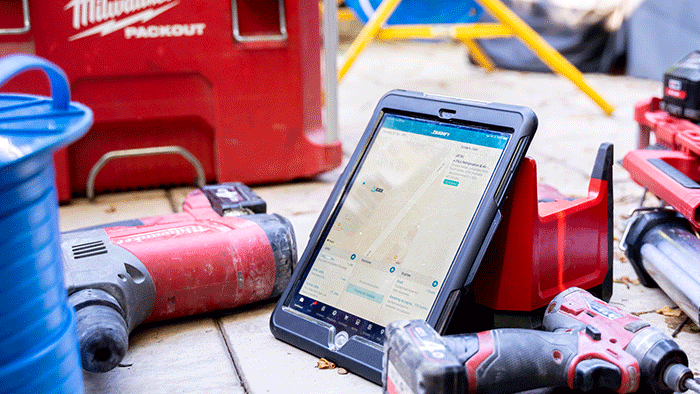 4. Making Tax Digital made easy with Tradify
Under Making Tax Digital, trade businesses are required to keep digital records. Tradify offers a simple way for trade business owners to digitise tax by automatically applying VAT rates to your quotes, invoices, purchase orders or bills.
Here's how it works:
In the Tradify app, VAT will automatically be calculated for UK users.
Tax rates can be edited, and users can add, edit or remove their tax rates as necessary.
Tax rates are applied to quotes, invoices, purchase orders and bills. You can include or exclude tax as legally required.
Once your VAT is digitally recorded, you need to submit your VAT returns directly to HMRC using compatible software. We've got more good news – Tradify seamlessly integrates with several compatible accounting software options including:
5. Finding more help for Making Tax Digital
Need more info on how to sign up for Making Tax Digital? HMRC is running a series of webinars – more information can be found on HMRC's Making Tax Digital help page.
Ready to go digital with Tradify?
Sign up for a 14-day free trial or pop over to one of our live demo webinars to see the trade business management app in action.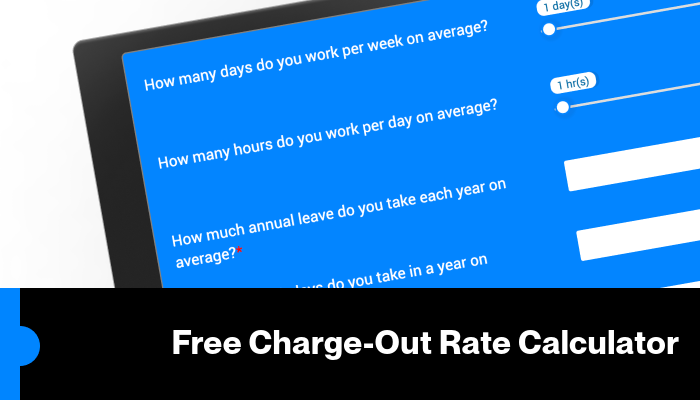 ---