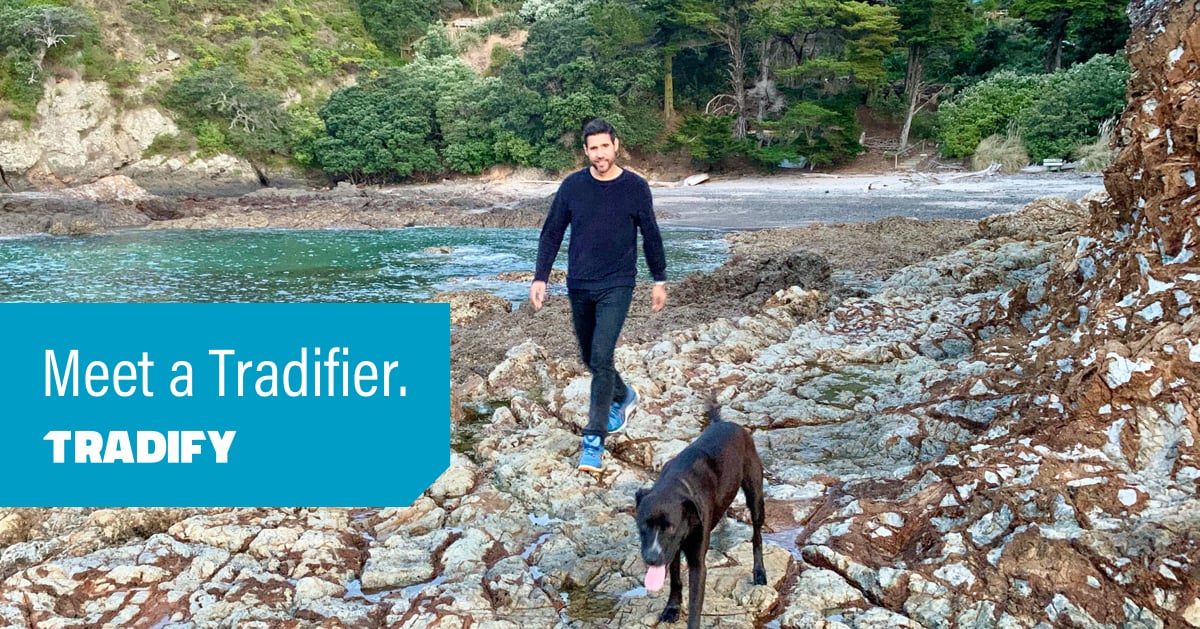 Who are you and where do you consider your hometown to be?
I'm Michael Steckler and 'm originally from the UK - I was born in London but I now live in Auckland, NZ.
What do you do at Tradify? CEO
When did you start at Tradify?
I joined Tradify as CEO in June 2020 after working really closely with Curtis and the team for about a year or so before that. I have been a Tradify board member since April, 2019.
The best thing about working with Tradies is…
From the customer feedback I have read so far, the best thing about working with Tradies is their direct and pragmatic approach. It's great when you're looking for feedback - which we always are.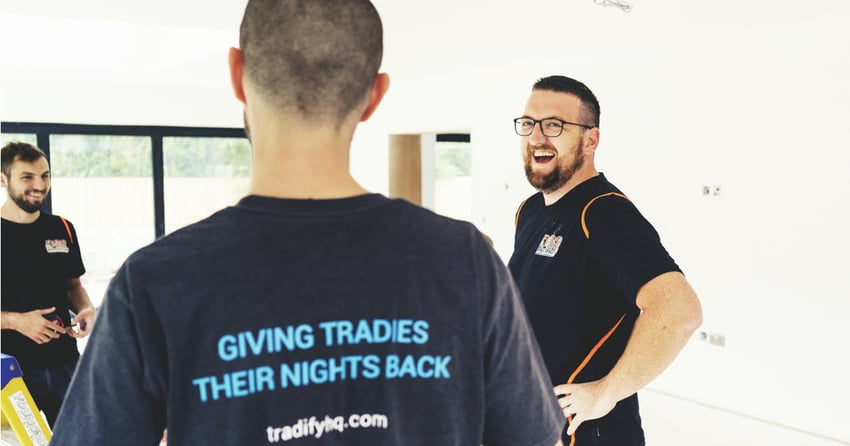 What's the top priority for you, right now?
We have ambitious growth goals so as the Tradify team and business continue to grow rapidly, my number one job is to make sure the team has the resources and support they need to move fast - to bring new and existing Tradify capabilities to more and more trade businesses in Australia, New Zealand, the UK and beyond.
I'm really passionate about investing in product development to meet the current and future needs of our customers - I'm pretty excited about some of the updates we've made to our job quoting capabilities recently.
The Tradify customer experience is also really important - and is something we're known for and proud of. We will continue to make things as easy and as simple as possible for our customers - whether that's how they use the Tradify app or how they get in touch with our customer success and support teams.
What are you most excited about for Tradify?
The fact that we're reaching new growth milestones and setting new records every month. We share these stats broadly - I love how the whole Tradify team gets excited as we see more and more customers using our app in different parts of the world and about every new record we set each month. I really enjoy being a part of that.
Finally, some quickfire questions:
Cats or dogs? Dogs
Snow or Sand? Sand
In my downtime I…
Love sport. I play football and tennis whenever I can (albeit mediocrely) and I spend a lot of time hanging out with my wife and 3 kids.
On a scale of 1-10, my DIY skills are…
I'd say my DIY skills are maybe a 6. I was lucky enough to grow up in a house where a lot of DIY work was completed. Usually this involved me standing in one place holding something and sometimes being shouted at!
If I was a tradie, I would be…
I would probably be an electrician. I like tinkering with anything electronic.
My favourite holiday was to…
Wow - an overseas holiday seems like a distant memory. We're lucky to have so many great places to visit and explore in New Zealand, while international travel options remain limited. I'm looking forward to walking the Milford Track for the first time with my wife this Summer.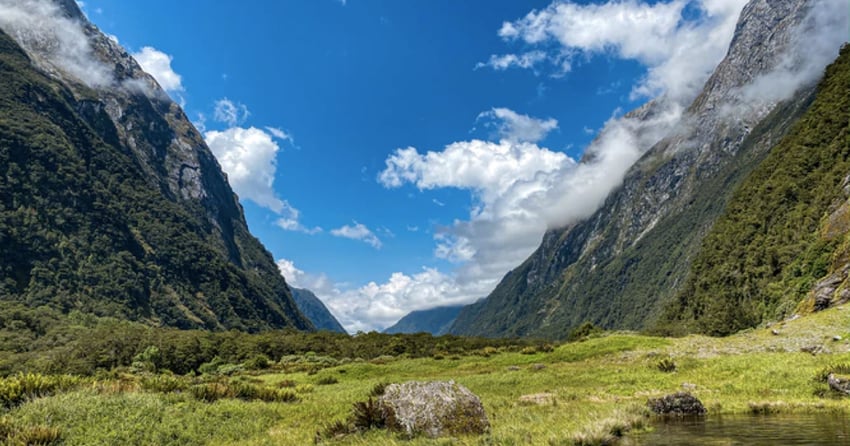 My favourite Tradify office dog is…
Apollo (I'm biased he is my dog). So far he has only destroyed 2 office balls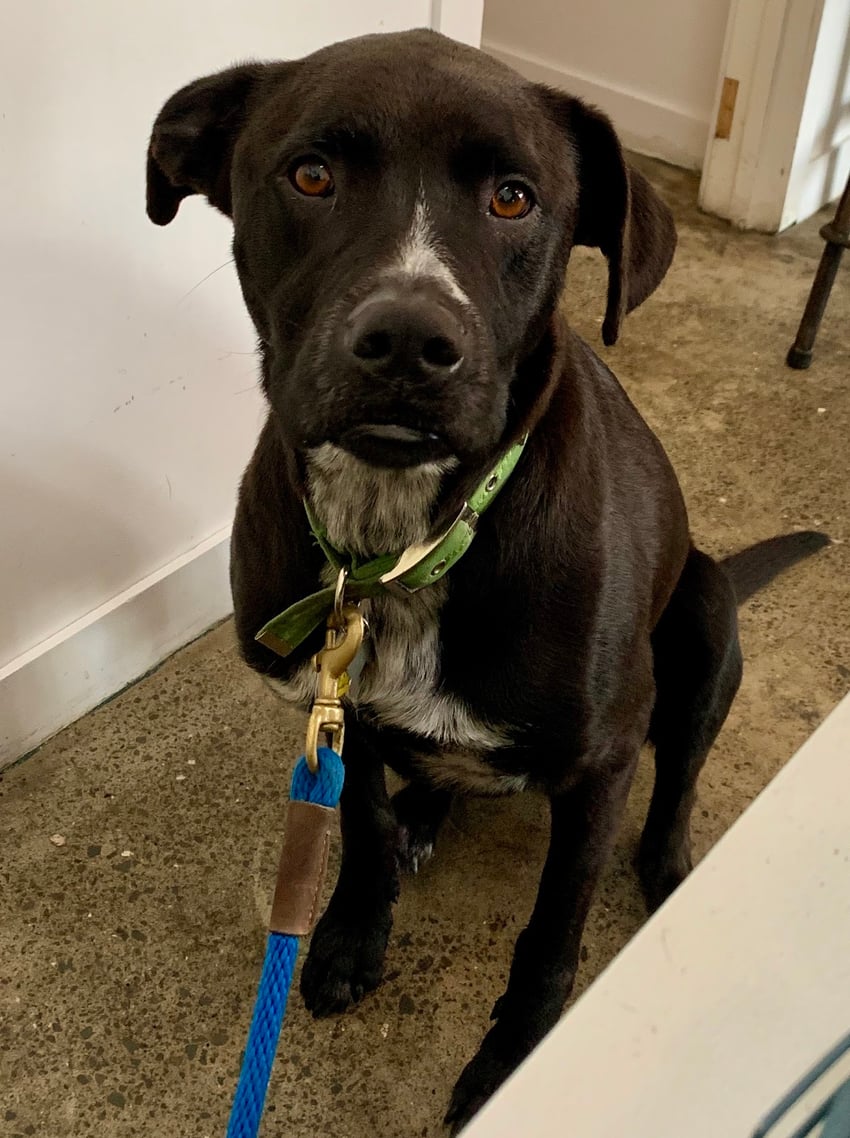 The last song I added to the Tradify playlist was…
Kelly Lee Owens - Arpeggi
My secret productivity hack is:
If it can be done in less than a minute don't put it off.
---