Think for a second about the reliance that humans have on electricity. Most homes, workplaces, and other establishments depend on an uninterrupted supply of energy from the power grid. You can easily see then, why good electricians are always in high demand.

Electricians get paid well, work in cool places on cool things, and can take their skills to pretty much any country in the world. But what separates the bright sparks from the dim bulbs? How do you become a good electrician?

Jump ahead:
1. Getting started as a good electrician
Becoming a successful electrician takes time and requires a broad range of skills. The rewards are worth it though, with good electricians earning attractive salaries around the world. On average trained electricians can earn around:
£30-50 p/h in the UK
$45 p/h in Australia
$20-45 p/h in New Zealand
Learn more about the highest paying trades.
A solid foundation starts with your training. Paying attention during your studies will help launch your career as an electrician. Training takes around four years and is primarily completed through an apprenticeship and/or course. In most cases, you'll earn while you learn and once you've completed your apprenticeship (and been registered and/or licensed) you're good to go!

Check out exactly how to get started based on your location here: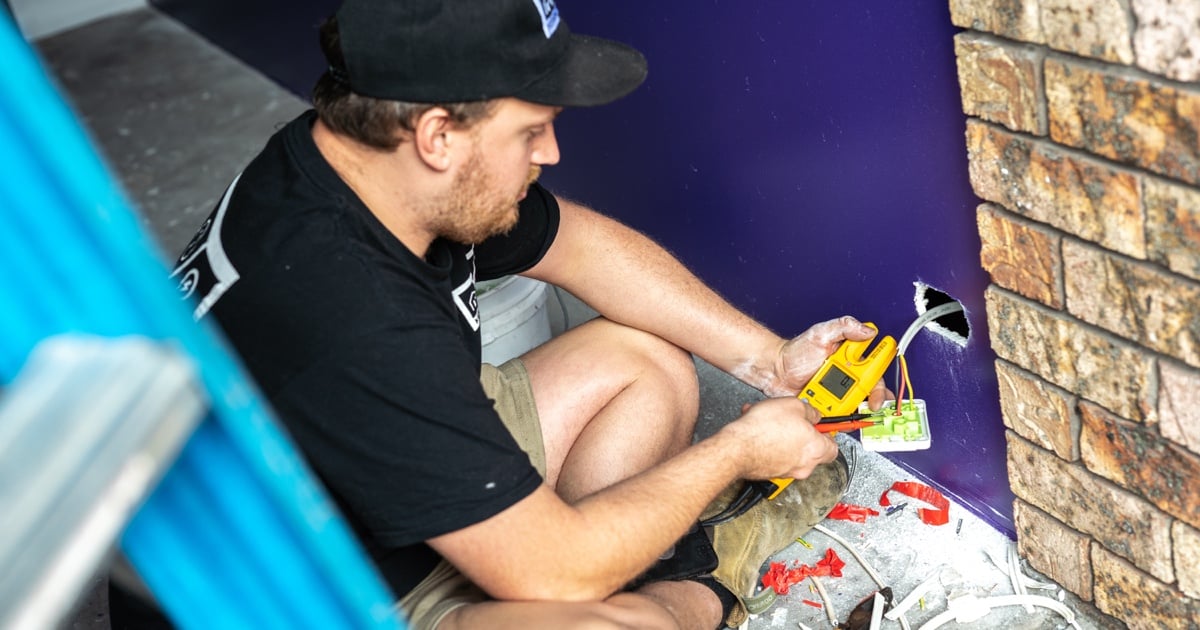 2. Concentrate on customer service
While maths and physics knowledge will help to become a certified electrician, starting a successful electrical business will require strong customer communications skills. Being a good electrician starts with customer service.

You'll need to focus on:
Listening to customers to understand their needs.
Conveying your own ideas in a way they will understand.
Managing their expectations during the project.
Good communication helps to keep you and your customers on the same page. Even if something goes wrong during the project, a customer will appreciate being kept in the loop. Treat your customers the same way you'd like to be treated, and they'll do the same in return. Electricians get a lot of business through word-of-mouth referrals and repeat business from happy customers.
3. Build strong relationships
Communication doesn't end with customers. Your staff, subcontractors and suppliers require the same treatment. Time is money and poor communication wastes time. Learn to communicate well and build strong positive relationships with everyone you interact with.
4. Never stop learning
Don't think completing an apprenticeship means you should stop learning. There are many other electrical skills to learn and courses to take. If you're looking to run your own electrical business, you should think about things like safety and business development courses as well.

On top of that, there are often changes with local electrical standards or technological advancements that you'll need to keep up with. If you want to stay on top of your game you'll need to stay on top of the learning as well as key trends such as renewable energy and home automation.

Electric Vehicle Charger Installation - What Every Electrician Needs to Know.
5. Keep cash flowing
Get paid well is one thing, but it's the overheads that make the difference. Your hourly charge-out rate might look great on paper but you'll need to pay close attention to your overheads to make sure you're earning a comfortable amount.

Simple things like making sure you recover all your materials costs, creating minimum call out charges and recovering industry-standard margins on materials will make a massive difference to your bottom line.

On top of this, making sure to invoice customers on a regular and consistent basis will drastically improve your cash flow. A job management system like Tradify will help you track overheads, recover costs and get paid faster.

Find your optimal charge-out rate with our free calculator.
6. Keep your digital details up to date
If you run a trade business, you must pay attention to your online presence. These days, local products or services are just a quick Google search away. Make sure you show up in search results by creating a website for your electrical business.

Social media profiles will also help to boost your reach. Think about whether these platforms would suit your business:
In the first episode of our Behind the Tools podcast, tradesman and influencer Nick Bundy talked about the value of YouTube for trade businesses.


Small business directories can also help to promote your business, especially if you don't have your own website. See which options suit your business best by looking at our lists of small business directories for your local area:
If you've already made a start on all this, make sure all your digital channels are up to date. That way, when prospective clients find you, they can get in touch straight away. If you aren't committed to a particular platform, then it's best to avoid it completely. Old or outdated information may harm your reputation if anyone stumbles across it.
7. Know your health & safety
Like most trades, electricians are at a high risk of injury. You're exposed to health and safety risks daily — it's just part of the job. The good news is that the risk can be minimised with the right knowledge. But if you're not clued up, you could find yourself in a very serious situation.
Protect yourself, your colleagues and your customers by making sure you're up to date on your health and safety obligations and policies in the workplace.
8. Become a master problem solver
A fundamental part of an electrician's job is preparing or diagnosing electrical problems. Usually, the cause of the problem may not be readily apparent.

Learning how to quickly, efficiently troubleshoot and then problem solve is half the battle. The other half is knowing which diagnostic tool to use at the right time. Knowing how to solve common electrical problems will help you finish jobs quicker, giving you the opportunity to take on more work and leaving you with a trail of happy clients.
9. Your career in electrics
Not everyone is cut out to be an electrician. It requires drive, effort, and a positive outlook when things seem negative. The rules for success are mostly the same across all fields — you'll need to be personable and friendly, clued up on health and safety, and be open to learning new ways of doing things.

Above all, you need solid business processes to help free your time and keep track of your income so you can focus on what's most important – building your reputation and growing your business.
Good electricians inevitably give Tradify a go. Sign up for a free 14-day trial, or jump into one of our weekly live walkthroughs.
Download our marketing plan for electricians!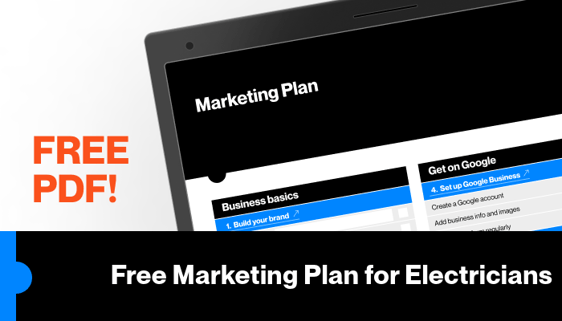 ---