Plumbing is one of the most demanding and specialised trades there is. With the wrong gear, it can be extremely hard to meet the demands of everyday jobs while staying comfortable. Add to this, that buying workwear sometimes seems like a game of Russian Roulette, where any item you buy can turn to tatters in a matter of weeks, and the value of high-quality workwear becomes quickly apparent for plumbers.
We've searched the internet to find you the best plumbing workwear that you can rely on to get you through the day — no matter what the job throws at you!
Need a plan to boost your business? Try Tradify's free business plan template and get on the road to success!
Short on time? Skip ahead!
1. Best shirts & jackets for plumbers
It's hard to find a good shirt that can tick all of the boxes when you're a plumber. Being a plumber means having to throw yourself into a bunch of different environments — it can be wet, it can be extremely hot or cold, and it can even be downright dirty at times.
This shirt from outdoor adventure brand Patagonia can handle practically anything you need it to. It's made of a ripstop fabric that's easy to wash, quick to dry, and it's lightweight enough to keep you cool and unrestricted in warm, humid environments. There's not much else you could ask for in an everyday work shirt.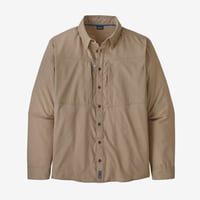 The shirt that starts the most conversations -
TradeMutt Workshirt
For social impact workwear brand TradeMutt, a work shirt is more than just a piece of clothing — it's an opportunity to start a conversation around mental health in the trades. Each of the shirts and other workwear items that the company sell helps to fund TIACS, a free text and call service that provides professional mental health support to people who need it.
If you're the kind of tradesperson who likes to give back to their community then check out TradeMutt next time you need a new shirt!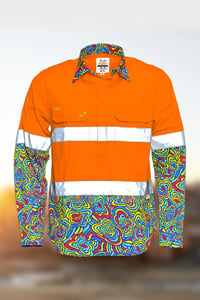 Getting down and dirty is all part of the job when you're a plumber. That's why it pays to wear gear that's easy to wash and dry in a pinch. The problem with a lot of work jackets is that they're so heavy-duty that washing them means scrubbing, scraping, wiping, and rinsing — it can quite easily take you all night.
Thankfully, the Scruffs trade tech work jacket provides a compromise. It's heavy-duty enough to keep you warm in cold conditions, but its 100% polyester design means that you can throw it in the washing machine and call it a day.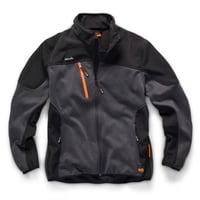 2. Best trousers & shorts for plumbers
A good pair of overalls is a must-have for any plumber. Not only do they keep you clean and dry, but they also help to keep loose items of clothing at bay — something that, when you're dealing with power tools, is essential to your health & safety.
This 'bib & brace' style overall from Engelbert Strauss is a great option if you haven't got yourself a decent pair yet. Not only does the resilient cotton/polyester duo mean that these will last a lifetime, but they're also crammed with enough storage that you can confidently leave your toolbelt in the van.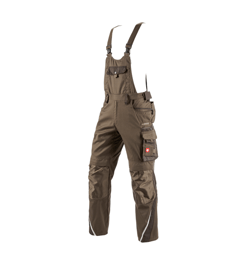 The best shorts for summer on-site -

Mascot shorts
One of the best feelings you can have as any tradesman is when you head to work wearing shorts for the first time after a long, cold autumn/winter season. The problem is, a lot of shorts just don't have the same amount of storage and functionality as their long-legged counterparts. But these shorts from Mascot are an exception.
While the Mascot shorts are still pretty basic, their two side holsters mean that you can forget about your toolbag and keep everything you need handy.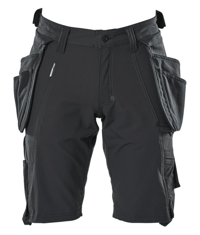 3. Best footwear & accessories for plumbers
The Mascot Safety Shoe is possibly the best shoe you can have if you're a plumber. To list just a few of these shoes' features, they're shock resistant, nail-proof, have inbuilt toe caps, and are cold isolating. In short, these puppies will keep you protected from pretty much anything a worksite can throw at you.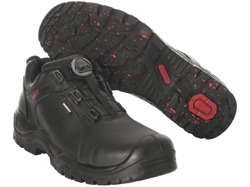 The watch that will last through anything -
G-Shock GA-100
We believe that a good watch can be a plumber's best friend, provided that it'll last the test of time and brave the many demanding elements of your job.
The G-Shock GA-100 will keep you on schedule while looking great. It has all the features needed to handle whatever you're doing, too. It's shock resistant, 200m water resistant, magnetic resistant, and is made of ultra-durable, easy-to-clean materials which will likely last for decades.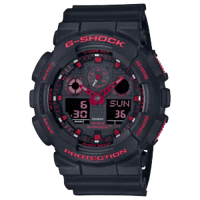 4. Not clothing, but just as important - Tradify
Just like a great pair of shoes or a jacket that'll keep you warm and dry, it's worth investing in things that will help you stay prepared and productive — onsite and off. Tradify can do exactly that. It's the app that helps you manage all aspects of your electrical business, including:
Why stop at clothes? Get everything you need to run a plumbing business. Sign up for a 14-day free trial.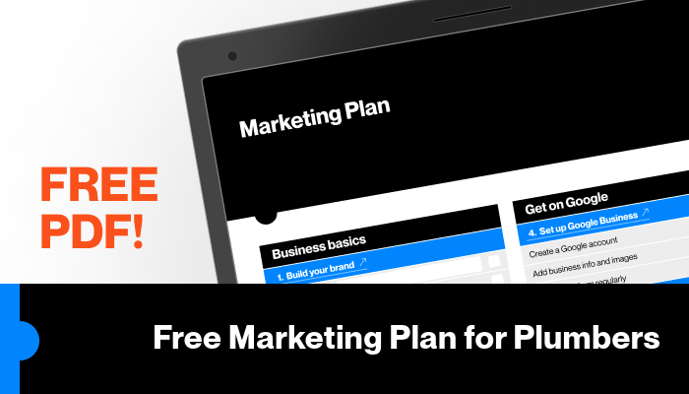 ---