All good builders know that time is one of the greatest measures of success when it comes to a construction project. It's often a race against the clock to get a certain job completed before a deadline or a rush period, so it's handy to keep track of where you stand in relation to your schedule.
With all the value that is placed on time in the building industry, it pays to have a timepiece you can rely on to withstand the harsh physical environment that comes with the job. Here's our list of the best work watches for builders!
Racing against time to meet your business goals? A good business plan can keep you on track to success, on time!
Short on time? Skip ahead!
1. Practically indestructible and best on a budget - Casio G-Shock GA-100
If you're the kind of builder who finds themselves constantly wearing down their tools and work clothes, or if you're too scared to wear a watch to work because you think it might break, then the GA-100 is the watch for you. Its rugged, shock-proof design and robust construction are exactly why these watches have been trusted by builders, extreme sports athletes, and adventurers for years.
Casio GA-100 features
Shock resistance
20 Bar (200m) water resistance
Magnetic resistance
Tough mineral glass face
Ultra-durable resin strap and casing
Tonnes of modes such as world time, a fully automatic calendar, dual-format timekeeping (analog and digital), and a lot more.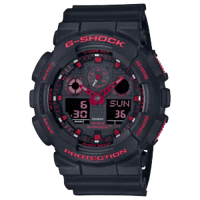 Made from titanium, a metal 5x harder than steel, this watch from Citizen is tougher than nails. That being said, its design is still sleek, elegant, and unique. Aside from its toughness, one of the winning features of this watch is its thick, bright hands which make it incredibly easy to see the time in low-lit environments or through scratched-up protective eyewear.
Citizen Promaster Diver features:
200m water resistance, ISO compliant for divers
Eco-Drive solar-powered technology
Sturdy, comfortable polyurethane strap & buckle
Mineral crystal face
Strap extender for wearing over garments or gloves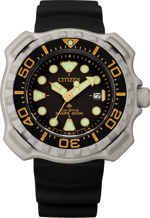 Since its first release in 1993, the Omega Seamaster Diver has been a classic and a legend in the world of timepieces. Not only is it incredibly beautiful, but it's also understated, ensuring that its sophistication isn't overshadowed by too much attention.
While this watch is a beauty, don't let it fool you. The Seamaster Diver is incredibly resilient and built to last.
Omega Seamaster Diver features:
Steel casing
Scratch-resistant, anti-reflective, domed sapphire crystal face
Ceramic bezel
Enamel diving scale
300m water resistance
Anti-magnetic construction
Helium escape valve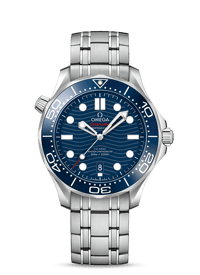 If you're interested in health and fitness, technology, or just want to track your physical output throughout the day, then it's hard to go past a smartwatch. Garmin is widely accepted as the best fitness-tracking smartwatch maker out there at the moment — and for good reason. Garmin is dedicated to being at the forefront of watch technology and the Instinct Crossover is no exception.
Built to withstand any environment, especially the outdoors, its ruggedness is yet another feature that makes this watch worth the price tag.
Garmin Instinct Crossover features:
Optional solar charging
iPhone & Android connectivity
Dual-format timekeeping (analog & digital)
Water, thermal, and shock resistance
Dual-layered bezel
Dual-format GPS
Looking for more rugged smart tech? Check out our top 5 tough phones for tradespeople!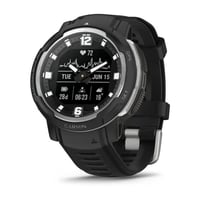 Since 1884, Breitling timepieces have been known as the watches that can keep up with their owners' lifestyles, whether that's in the cockpit of a fighter jet or behind the tools. It's a value that holds up to this day, and the Endurance Pro is proof of it. As indicated by the name, this watch is the brand's most durable watch, which is really saying something.
Breitling Endurance Pro features:
Non-magnetic design
Scratch, traction & corrosion resistance
100m water resistance
Glare-proof sapphire crystal face
Ultra-lightweight 'Breitlight' casing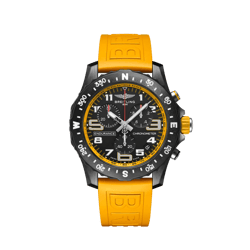 6. Manage more than just your time
Time is of the essence for many builders. Tradify is the app that helps you save time on business admin, so you can spend more time doing the things you love. Here are just a few of the things that Tradify helps with:
Sign up for a 14-day free trial. No credit card required. No contracts.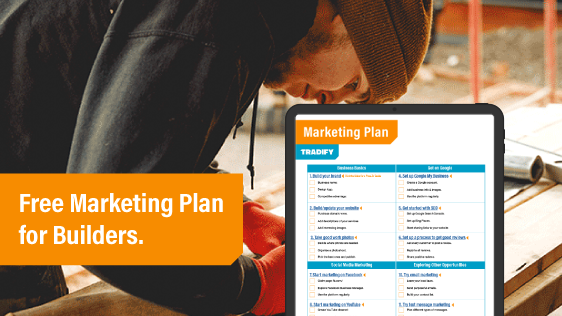 ---