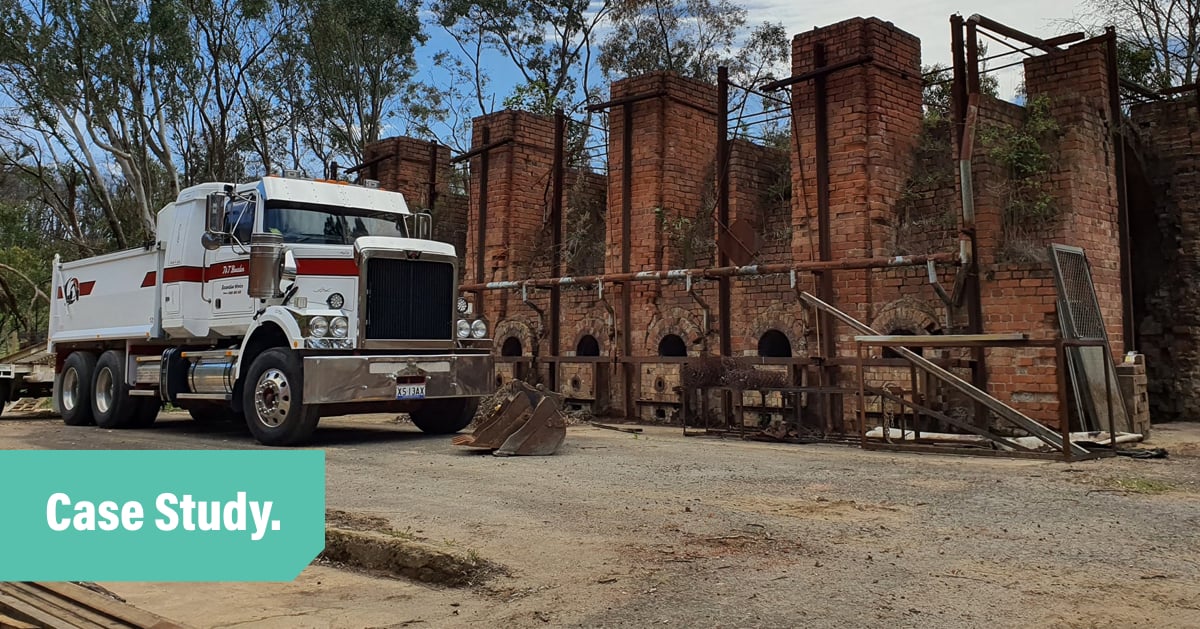 Toby had a rocky start but finds his groove with tradie app
Building a small, family-owned business from the ground up had always been a dream of Toby Bowden's. In 2016, he officially 'opened the doors' of T&T Bowden Excavation Services, purchasing his first mini three-and-a-half tonne excavator, and taking any work he could get his hands on. Over the last four years, he's been able to invest in more equipment and expand his services.
When Toby first established his business, he started by taking on one job at a time. Once he'd completed a job, he'd tidy up his paperwork before moving on to the next project. As more and more referrals rolled in and his client base got bigger, he along with his wife, struggled to find the time for the long paperwork and admin processes they had in place.
Paperwork bogging him down
Toby will be the first to admit that running and building your own business from the ground up isn't always easy. The daily operations (work) was the easy part for Toby, the admin was the challenging and also surprisingly time consuming part.
"I'd write down their name on a piece of paper, follow-up, do the work, then go home, create an invoice using Word, print a copy for me and email a copy to the client," he explains.
The busier Toby got, the more paperwork he had – and it wasn't long before he noticed cracks starting to appear. He was losing track of quotes in his filing cabinets, missing costs on invoices, and double-handling almost every aspect of the job-tracking process.
"The wife and kids would go to bed and I'd still be sitting in my office researching prices for quotes or looking for pieces of paper that, in the end, had gone through the wash in my pants pocket!"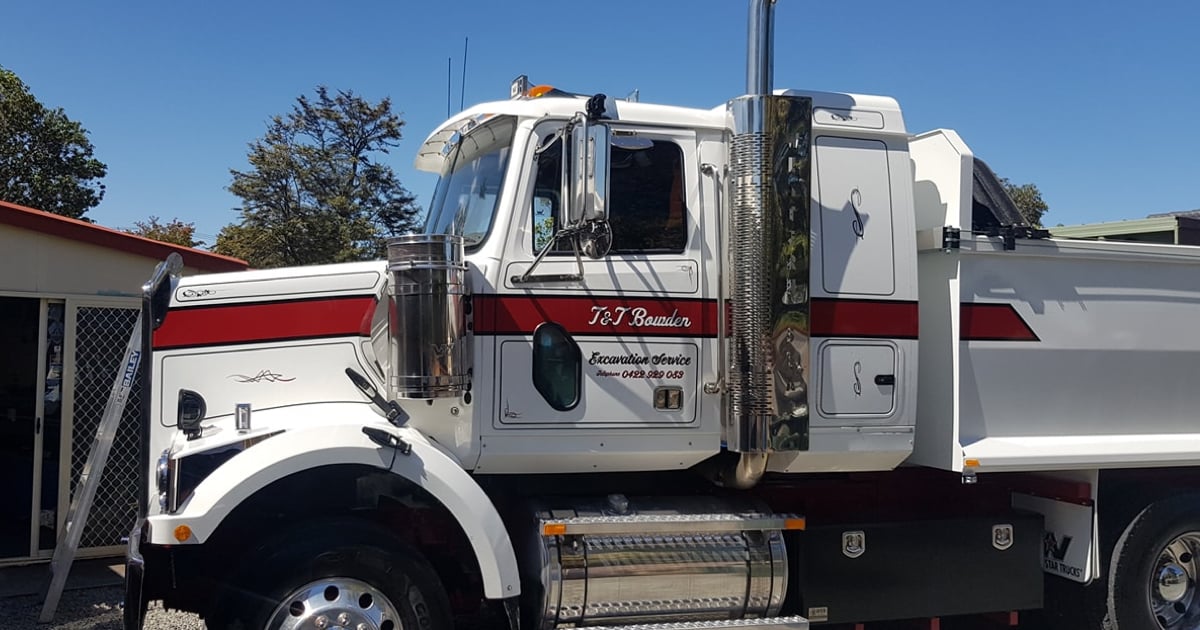 Slow to quote, not getting paid on time
On top of the late nights, it was taking Toby far too long to put together quotes, meaning he sometimes missed out on work. If he was lucky enough to get the job, it took him just as long to send out his invoice, so he wasn't getting paid on time – and he was wasting valuable time chasing unpaid bills.
"It would take me two weeks to turn around a quote because I couldn't find the info I needed on the day. The next day I wasn't available because I had another job, so on the weekend I was trying to remember details for at least five jobs."
For the sake of his business – and his mental health – Toby went looking for a better alternative.
Made by tradies for tradies
Toby was a little hesitant to move his business online. His biggest fear was "dropping his paperwork" for a tech solution he didn't know how to fix if things went pear-shaped.
He ran a few options past a web developer friend who said they were all too complex for what Toby needed. It was this same friend who came across Tradify.
"I was looking for something that I could relate to. I decided to give Tradify a go, used online tutorials to teach myself about the app – and it's changed everything."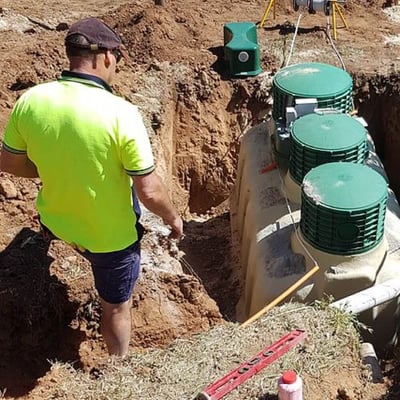 All-in-one app saves 20 hours of late-night admin
From start to finish, Toby estimates it used to take him five hours to complete all the paperwork for one job.
From initial enquiry to quote, then to invoice and payment, he would spend an estimated 20 hours every week on admin if he did four different jobs. He says it's time "you can never get back" – but with Tradify, that's something he no longer worries about.
"I come home in the evenings, and I might sit down for an hour max to do some admin. Now the office door stays shut most nights unless I need to get something – that's because I can do my admin in the truck while it's idling or while sitting on the couch watching TV."
Speedy quoting and invoicing
One of Toby's biggest admin challenges was creating quick and accurate quotes. Using Tradify, he can provide a new client with a quote before he's even left the property.
He can use pre-existing quotes stored in Tradify to create new quotes for similar jobs. Once the quote is accepted, he creates a job, and at the end of every day, he punches in his timesheet, materials and cartage. When he's done, he can produce an invoice and hit send from the mobile app – while still sitting in his truck.
"We're finding we're getting paid quicker, our cash flow is better, and we're not struggling at the end of the month. The whole business has benefited from this one programme."
User-friendly, intuitive app syncs with Xero
Toby also likes how Tradify can be paired with Xero, keeping his books tidy too. All of Toby's expenses for the day automatically sync with Xero and Tradify – no paperwork involved – which allows him to see how much money is allocated to each job.
"I can find out more, like how much I'm spending travelling for each job – that's an extra something I didn't have before," he adds.
Despite his previous doubts, Toby can't quite get over how simple the tradie app is to use.
"I find it easy to use, easy to show others how to use. My wife uses it too. I might be a little biased, but for me, it has everything in one."
If there's one thing Toby wishes, it's that he'd found Tradify earlier. "I really wish I'd done this earlier. Not only has it saved my business, it's taken away the stress. If you're an earthmover – give this app a go!"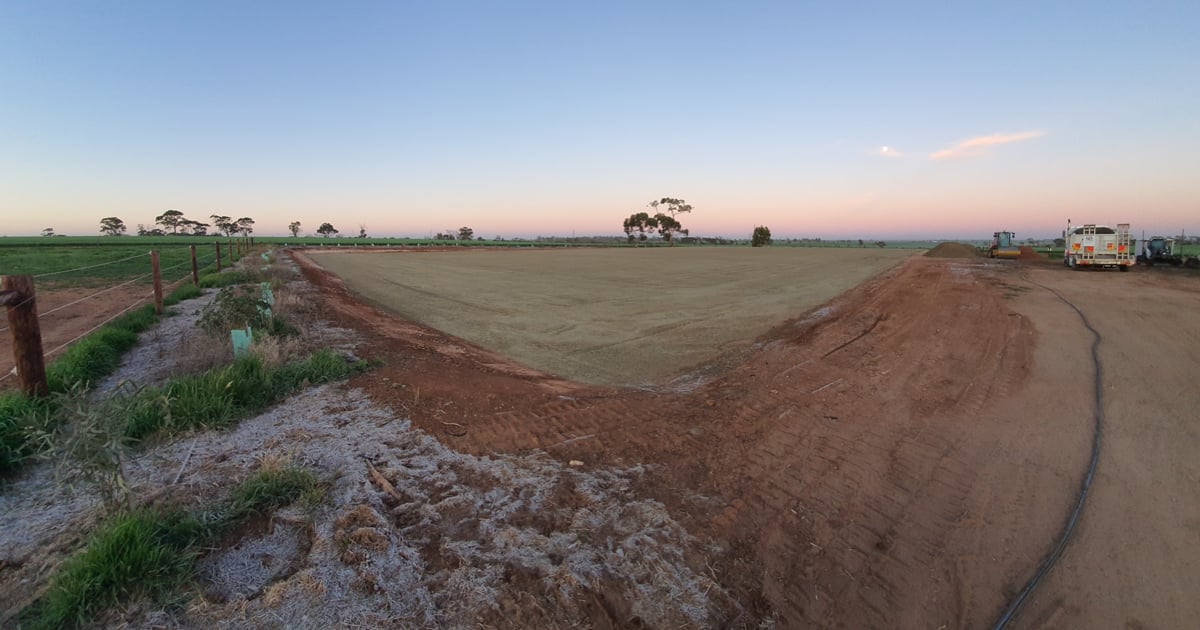 Toby would give Tradify 11/10 if he could
Mobile-friendly app: can do admin from his truck or the couch
Job details stored in one central place, accessible from anywhere
Improved quote turnaround = winning more work
Invoices sent on time means business is paid on time
Integration with Xero: helps keep track of expenses
Toby no longer burns the midnight oil, instead he spends more time with family
Learn more about T&T Bowden Excavation Services on their website or follow them on Facebook for their latest updates.
Interested in giving Tradify a go?
Start a 14-day Free Trial. No credit card required. No pressure. Or jump on one of our weekly 30-min live demos as we show you Tradify in action.
---