How to Get a Handle on Cash Flow in a COVID World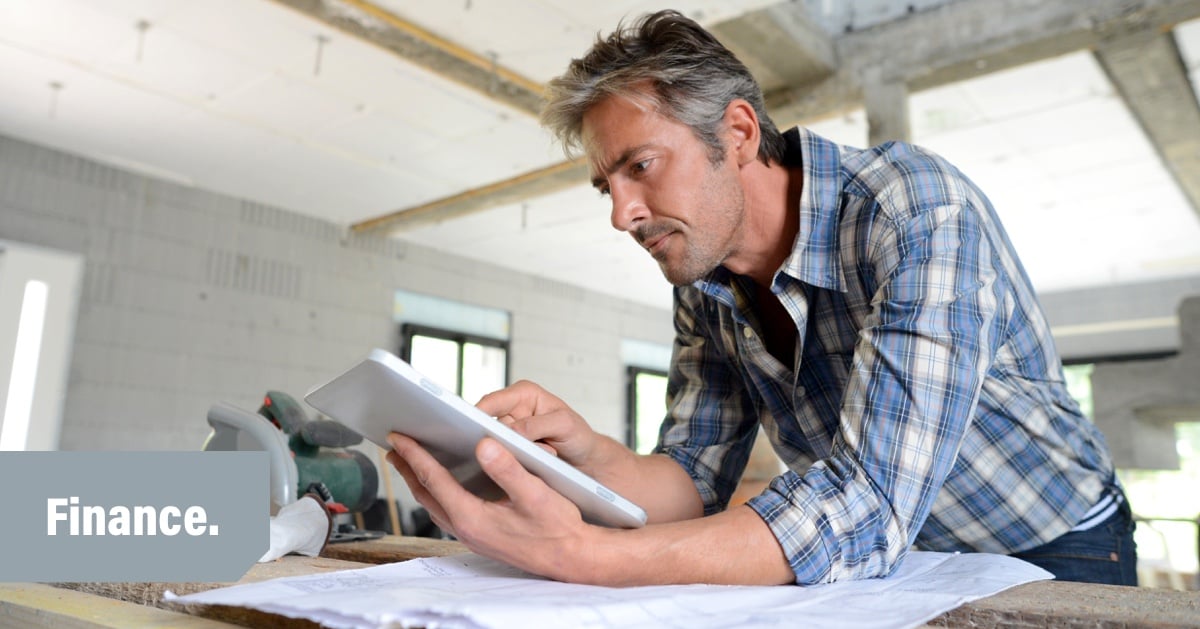 The impact of COVID-19 on New Zealand tradies has already been unprecedented. And kiwi tradies are not alone. We can see this impact first hand across the Tradify customer base - a sharp decline in the volume of quotes being issued, jobs being scheduled and invoices sent. This means that even if your trade business is still active and you are still doing emergency jobs, you're likely to already be seeing or will be about to experience a dramatic decrease in your income. There are very few businesses who will grow as a result of COVID-19.
As if managing a trade business isn't tough enough during good times, suddenly things just got way tougher for most tradies. Due to declining income, managing cash flow is going to be a real challenge for the majority of trade businesses over the next few months.
Here are a few cash flow tips and tools that might help.
The Cash Flow Challenge
Keeping track of your cash flow and learning how to predict it is essential for tradies, always. Even in good times, it can be tough to strike a balance between customers paying their invoices and supplier bills. It's even more important to have a clear picture of your cash flow in tougher times.
Cash flow is like a picture of your business bank account over time. If your cash flow is positive, you have more money coming in than going out, and you have enough money to pay all of your bills, your team and yourself. If the opposite is true - you have more money going out than coming in - your bank account will eventually become overdrawn and you will need to source extra money to cover the difference.
As a trade business, It's always important for you to have a good understanding of exactly how much money you have coming in and how much money you have going out of your business. It's even more important in tough times when you're facing a decline in income, even if (hopefully) it's only for a short time.
Forecasting Your Cash Flow
The first step towards understanding and improving your cash flow is learning how to forecast it.
To begin, you need to understand your current cash flow situation. We know. It's probably not going to look pretty at the moment. But you've got to know how you're situated before you can work out how to put a plan in place to improve it.
We've developed this cash flow forecast template and guide to help trade businesses:
Understand your cash flow - get a clear picture of the cash coming in and going out of your business and predict what this will look like in future
Crunch the numbers - the cash flow forecast template will automatically calculate your cash flow on a month to month and total basis for the forecast period
Answer what if questions - A cash flow forecast does much more than help you make predictions, Use it to estimate the impacts of increased costs, decreased income and as a base for financial decisions. E.g. What happens if my income decreases by x % for 3 months?
Improve cash flow

- With a clear view of your expenses and income, you'll be able to identify opportunities to reduce or delay expenses and assess the impact of these changes. Plus, in the cash flow guide we give you a few tips on how you can improve cash flow.
The cash flow guide has step by step instructions to show you how to use the cash flow forecast template.
Since no one can really predict exactly when things will pick up or how quickly, you can use the cash flow template to help you take a look at the impact on your cash flow of a few different scenarios.
Develop an Action Plan
Once you have a clear view of your current cash flow and your cash flow forecast for the next few months, then you can take action. Here are a few things to think about as you consider how you might be able to positively impact the cash flow in your trade business over the next few months:
Reducing expenses: While there may be little you can do to impact your incomings in the very short term based on government restrictions, you may be able to do something about your outgoings. Take a close look at your expenses - both your variable expenses and your overhead costs. Review every single expense and overhead cost. Are there any expenses you can reduce, even if only for a short period of time? If you reach out to suppliers, you'll find that many might be prepared to cut you some slack, if they can.


Increasing rates: If you're an essential service and you're still doing emergency jobs, can you increase your rates? If you're delivering a premium, emergency service, are you charging appropriately for this service?


Issue all invoices: Have you invoiced for all of the work you completed before the shutdown? If not, get those invoices out now. And when things pick up, ensure you issue invoices as soon as possible. You'll need to make sure you're bringing in that cash as quickly as you can. Remember, the more quickly you send an invoice, the better the chances of it getting paid.


Get financial assistance: Are you aware of all of the financial assistance options available to you and your team? Government assistance is available to anyone who can show at least a 30% decline in revenue. We outline a few of the financial assistance options available to New Zealand trade businesses in our Financial Assistance for Tradies: What you need to know blog.

Prepare now for when things ramp back up
While you might not be able to make a massive impact on your cash flow immediately, there are likely many things you can do to put your business in the best shape possible to increase your volume of jobs and start bringing cash back into your business as quickly as possible once things settle down.
In fact, while you're off the tools for a while, you may actually finally have time to tackle a few of those things you've been meaning to work on for a while to improve your trade business. Here are five things to consider:
Customers: can you reach out to customers now to get a commitment to do rescheduled jobs as soon as you are legally and safely able to do so? At a minimum, do what you can to stay in touch with your customers - let them know you're taking a short break but you'll be ready to serve them again soon.
Invoicing: As soon as things pick up, think about using progress invoicing where you invoice for part of the job upfront, or mid-way through - don't wait til you've finished the job until you invoice anything at all. This can make a big difference to your cash flow - especially for big jobs.
Business Improvements: Can you work on getting aspects of your business you never normally have time to look at in better shape - not using Job Management Software to streamline your business admin? We know someone who could help you out with that. Just sayin ;)
Marketing: Been meaning to get your Facebook page sorted? Do it now.
Customer reviews:

Haven't asked for customer reviews? Do it now - while you have some time.
Hopefully you've found a few tips and tools here to help you understand and manage your cash flow through the next few months and beyond. Best of luck.
Still have questions? Want us to cover another topic? Drop us a note in the comments section below and we'll see what we can do.

Get the Tradify Cash Flow Forecast Template and Guide.