An ever-growing library of electrical and safety certificates
We're working hard to create more forms and certificates for electricians to use within Tradify. Here's what's available right now to service your legal requirements.
Is there another electrical safety certificate or form you need? Let us know.
Get your life back
Find out how Tradify can save you time and reduce the stress of running a business.
Take it from the experts - real electricians
Electrical safety certificate software
Generate, fill out, sign, and deliver electrical safety certificates for clients online — faster and easier than ever.
Is there another electrical safety certificate or form you need? Let us know.
More forms & certificates coming soon
Starting with the most popular electrical safety forms & certificates, we'll continue to add more alongside all the new features we're bringing to Tradify.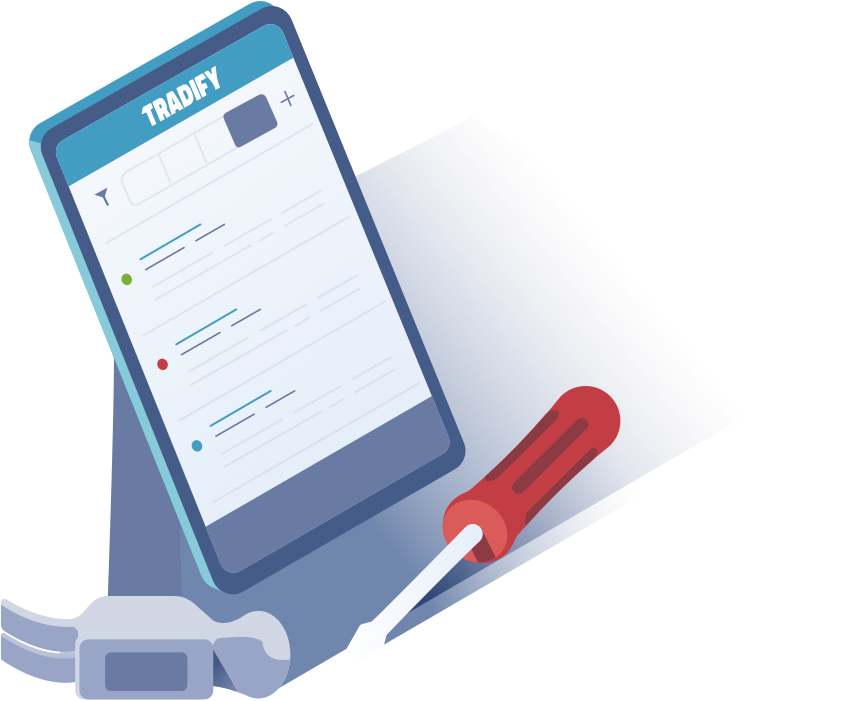 Easily create and customise electrical certificates
Pre-populated customer data allows you to easily create, edit, and send digital PDFs of certificates and forms within Tradify.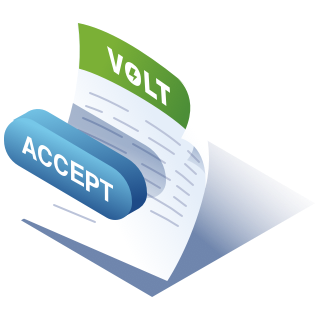 Capture signatures electronically
Formalise your certificates on the go by capturing signatures through your touchscreen in the Tradify app.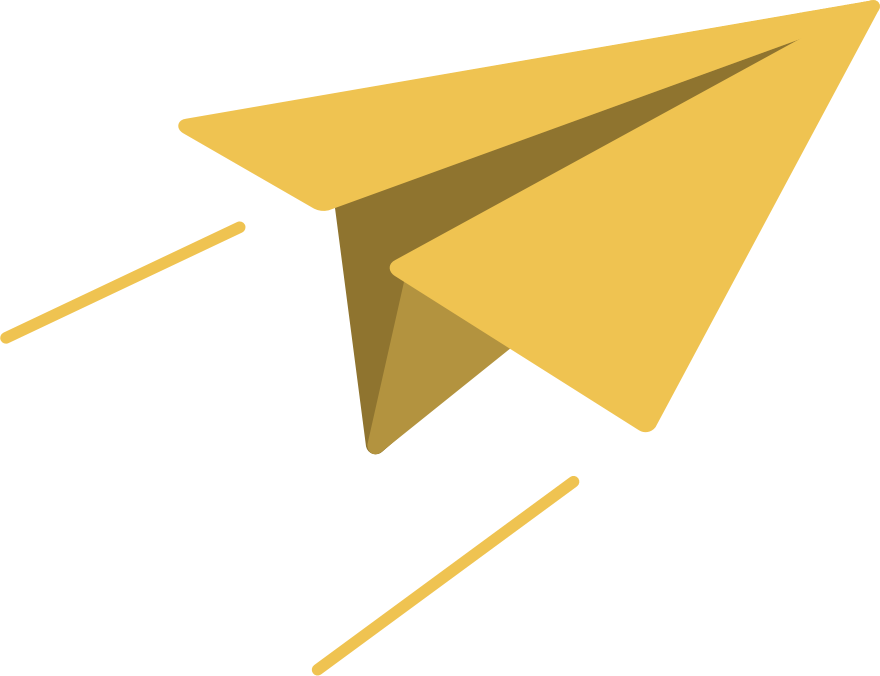 Speed up customer communication
Email digital PDFs of your forms & certificates directly from Tradify. Quit mucking around with pen and paper — move quickly through the cloud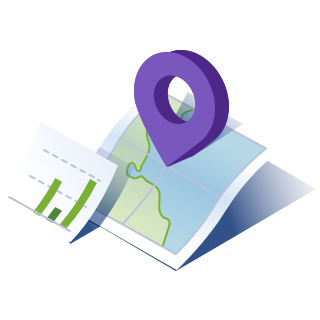 Cloud storage & record-keeping
Never lose your certificate pad or completed forms again. Keep everything safe and secure in the cloud with Tradify.
Try Tradify for free
Instant access for 14 days, with all the features.
No obligation, no credit card required.
"Our business literally doubled in the past two years and Tradify is a big part of that."
Brad Kuhlmey
Say goodbye to double entry
Tradify integrates seamlessly with Sage, Xero, and QuickBooks Online accounting systems.
Tradify talks to your favourite accounting software:
Questions about creating an Portable Appliance Test Report with Tradify?
Can I create forms & certificates with Tradify?
Yes! Tradify allows you to create, sign and send a number of certificates including the PAT report amongst other electrical safety certificates.
Can I email my customers the certificate details?
Yes! Once complete, the certificate or electrical check form will be turned into a PDF that you can email directly to your customer from Tradify.
How much does Tradify cost?
Tradify costs per user, per month. You can also talk to us about team pricing options or find more details on our Pricing Page.
Tradify is a powerful job management platform on desktop, and can also be downloaded as an app on your iPhone, iPad, or Android mobile device. Start your free 14-day trial today!
Am I locked into a contract?
Nope, we keep things simple by following a month-to-month payment model. No contracts, no commitments.
How will Tradify help me get paid faster?
Tradify includes other features designed to help your trade business get get paid faster. Start by adding automated payment reminders to reduce your admin on those unpaid invoices. Tradify's system also includes a tool to help you see if your customer has viewed your invoice as well offers people the ability to pay invoices securely online.
How do the PAT reports stay secure in Tradify?
The PAT reports are safely stored in our cloud-based system, attached to the Job you're working on. You can approve these forms, ensuring that they cannot be edited further. Additionally, your forms remain on your Job in a centralised place you can access from anywhere.
What else can Tradify do for my electrical business?
Tradify can help you run every aspect of your business. Receive enquiries, send quotes, manage jobs and staff, communicate with customers, send invoices, get paid online, and more!
Does Tradify have a customer support team available for electricians?
Talk to a real person on 0800 088 5611. Our fast, friendly customer support team is available to help you with any questions you might have about using Tradify. You can also email support@tradifyhq.com or check out our Help Centre.