Whether you've recently stepped into the world of self-employment or you're a well-established trade business, learning from the best is an integral part of succeeding in the industry. There's always room to upskill, whether you add another trade to your toolbelt, keep on top of industry developments, or learn new strategies to grow your business.
Ready to take your skills or trade business to the next level? We've rounded up the best trade coaches, job management consultants, and training institutes from around the world.
The key to achieving success in the trades is having a solid plan. Download our free Trade Business Plan Template to map out your success!
Short on time? Skip ahead!
1. Spotlight on training institutes
You might be considering starting a trade apprenticeship or expanding your existing skillset. Either way, choosing the best training institute can make all the difference. You need to think of the type of qualification you want to get, the number of practical hours you'll need to spend learning the ropes, and job prospects after you graduate.
Here are some of the best trade training institutes worldwide:
UK 🇬🇧
Access Training specialises in career-specific training courses that result in industry-recognised graduate qualifications. It has a unique three-phase approach to training. Stage 1 involves live online theory, Stage 2 is in-centre practical training (at one of several training centres across the UK), and Stage 3 is career and employment support which continues for up to three years after joining.
Specialised and state-of-the-art,

London Southbank Technical College (LSBTC)

has an immersive, hands-on approach to education. Students work on live project briefs and leave with real-world experience across disciplines from bricklaying and plumbing to maintenance operations and carpentry.
USA 🇺🇸
With 24 programs of study over two campuses in North Central Kansas,

NCK Tech

provides extensive hands-on training and internships in most areas of trade study. It covers everything from carpentry, welding, and plumbing to heating, air conditioning, and transportation technology, plus an annual average job placement rating of over 90%,

Boasting an impressive 99% job placement rate and a 75% graduation rate (first in the state and top five nationally),

State Tech

has a broad prospectus across automotive technology, welding, heavy equipment operations, HVAC, and more. It takes a hands-on approach to learning, with more than 50 labs, an airport, a golf course, a utility field, and 40+ acres of land dedicated to heavy equipment operations.
Australia and New Zealand 🇦🇺🇳🇿
TAFE

(AU only) delivers short courses, certificates, and diplomas across a wide range of building, construction and trade courses. As the leading provider of vocational education in Australia, TAFE has a strong reputation for delivering skills that equip students for the workforce.
Master Electrician is the highest qualification available to sparkies in

Australia

and New Zealand

. The path to becoming a member typically involves a higher level of education and training, a verifiable history of high-quality workmanship, and passing thorough safety and quality audits.

As one of New Zealand's oldest trade training providers,

Unitec

(NZ only) offers a wide range of work-oriented programmes and short courses in automotive, mechanical, electrical, carpentry, plumbing, gas fitting, drain laying, construction management, and landscaping. All courses are delivered by industry experts, ensuring genuine, practical insight through a mixture of applied and theoretical learning, with hands-on experience to fast-track you into a trade career.
2. Spotlight on trade coaches and job management consultants
If you own a trade business (or are thinking about starting one), you've likely got the necessary practical skills, but are looking to sharpen up your business skills.
Working with a trade coach or job management consultant is the best way to boost your business acumen. They'll help with:
Setting goals (and the steps to get there)

Identifying areas of strength and weakness

Gaining confidence to make the best decisions for your business
Here's who we recommend:
UK 🇬🇧
Trade Mastermind

founder Joseph Valente has some impressive credentials. In just seven years, he scaled a one-man van boiler installation business into a nationwide enterprise employing over 150 people, with millions in monthly sales. From in-person boot camps to online modules, Trade Mastermind equips you with knowledge of sales, marketing, recruitment, and key business data, to take your trade business to the next level.
Award-winning business coach Alison Warner heads

Evolve and Grow Coaching

, which specialises in teaching construction and trade business owners how to work on their businesses rather than spending all their time on the tools. Through one-on-one coaching or at the Build and Grow Academy, Evolve and Grow focuses on developing an understanding of seven key areas – sales, vision, numbers, customer service, people, systems, and marketing.
USA 🇺🇸
If leading a growing team is an area you need some help with,

Building Champions

has you covered. From a diverse group of coaches with real-world leadership experience and proven track records, you'll be partnered with one who focuses purely on turning you into a great leader.

If making more money and having more free time sounds like you,

ActionCOACH

can help you do that. With nearly 1,000 coaches, ActionCOACH promises you'll see results within four months—and if not, you won't pay a cent. The coaching focuses on teaching you how to get more free time, build better teams, and ultimately, boost your bottom line.
Australia
🇦🇺
With 80+ years of combined industry experience, and over 3,800 businesses transformed thanks to its coaching,

PROTRADE United

provides trade and construction business owners with information, tools, templates, and advice specific to the industry. It focuses on helping owners implement what they learn, providing "consistency of profit and cash flow to give them freedom of choice."

Former plumber and entrepreneur Matt Jones founded The Site Shed to fill a gap he saw between practical learning and what it takes to run a successful business. The information is primarily delivered through a free podcast featuring a mix of various co-hosts, industry expert appearances, and success stories. Learn more about Matt and The Site Shed on our Behind the Tools Podcast!
New Zealand
🇳🇿
From online resources through

The Trades Coach Academy to quarterly accountability sessions and one-on-one business coaching, Andy Burrows specialises in helping trade-based businesses nut out the back end of running successfully. As a business mentor, advisor and coach since 2006, Andy focuses on generating more profit, better teams, and a better life for those who work with him. Hear what Andy has to say on our Behind the Tools Podcast!

Business coach

Daniel Fitzpatrick

is passionate about passing on his decades of business learnings to tradies who want to grow the profitability of their business and free their time. Through one-on-one coaching (online or in person), Daniel focuses on three key steps: strategy, implementation, and accountability to take your trade business to the next level.
3. Extra resources to gear you for growth
Many other great resources and specialised training institutes are available to tradespeople globally. Here are a few that deserve a mention:
The Women's Trade Network

- The Women's Trade Network has been set up to promote gender equality through training and employment opportunities.

TradieWives

- set up to exclusively support women connected to the trade industry

TradiePad

- designed to help trade businesses streamline their operations through technology. TradiePad recommends specific software and applications for your business and trains your staff on how to use them.

The Electrical Training Company

- electrical training experts with a focus on

apprenticeships

.

Trade Collective

- created with the sole mission of convincing students to consider a trade career after school, the Trade Collective travels far and wide giving inspiring talks to senior high school students.
4. Upgrade to upskill
Continuing to learn and develop your skills (either on the tools or as a business owner) will keep you engaged in your career and help you spot areas where you can work smarter rather than harder. The final tool in your box should be Tradify. It's a fast and easy job management app designed to help trade business owners streamline and automate key processes and focus on implementing all those new learnings.
Stay at the top of your game with Tradify. Sign up for a 14-day free trial or pop over to one of our live demo webinars to see it in action.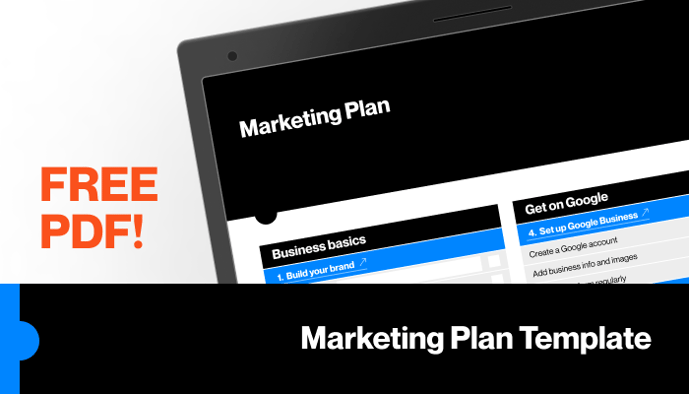 ---