Congratulations on your decision to become a sparky! Worldwide demand for qualified electricians is abundant, so you won't be short of work once you're qualified. To kick-start a successful career, you'll need to secure an electrical apprenticeship first.
Interviewing for an apprenticeship? Download our free Interview Questions to help you prepare!
Here's what you need to do, from finding and applying for an apprenticeship, to securing one.
You can skip ahead here:
For other trade apprenticeship advice, check out these guides:
1. How to find apprenticeship opportunities
Deciding to do an electrical apprenticeship is one thing, but actually being selected for one is an entirely different story — one that can be daunting. The good news is that electrical apprenticeships are widely available, and all it takes is a little effort on your part to get over the first hurdle.
Firstly, check trade association sites, online job boards, and vocational colleges in your area. It's also worth speaking to local electrical companies, as they may be willing to support you through an apprenticeship, even if they're not actively recruiting. Here are some job boards to look at depending on the country you're in:
🇬🇧 United Kingdom: the government service Find an Apprenticeship lists numerous apprenticeship opportunities. It has a search-by-area feature, so you can pull up all the available electrical apprenticeships near you.
🇺🇸 United States: you'll find a list of available opportunities on Apprenticeship Job Finder. Job Centres throughout the USA also hold information about apprenticeships.
🇦🇺 Australia: Australian Apprenticeships Pathways is an excellent resource. Here you'll find a wealth of information for keen apprentices and a comprehensive list of relevant job sites where you can search for electrical apprenticeships.
🇳🇿 New Zealand: the best place to start is the Skills website. You'll find a good breakdown of electrical apprenticeships in NZ, and the cost and qualifications involved. Etco is the country's largest electrical training provider, but there are plenty of industry training organisations (ITOs) and providers that facilitate electrical apprenticeships too. You can also check the general NZ job boards such as Seek and Trade Me to gauge what's out there.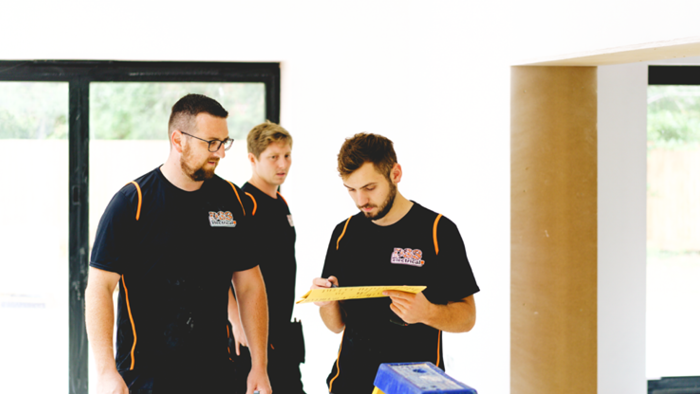 2. Minimum age requirements for an electrical apprenticeship
When it comes to starting an electrical apprenticeship, your age is something to consider.
Regardless of where you live, there's no upper age limit for starting an apprenticeship. There are however some restrictions put in place for younger people who want to start an apprenticeship. Here are some country-specific age considerations:
🇬🇧 United Kingdom: You'll need to be 16 years or older, and not be enrolled in full-time education. This means that you can apply for an apprenticeship while you're still at school, but you won't be able to start until you've left your full-time education.
🇺🇸 United States: If you enrol in a Youth Apprenticeship Programme, you may be able to start an apprenticeship while you're still at school. You will need to be 16 years old before you're eligible to do this.
🇦🇺 Australia: You need to be at least 15 years old and have completed year 10 at high school before you're allowed to start an apprenticeship. You can start an apprenticeship while you're still at school, completing years 11 and 12 alongside part-time practical training.
🇳🇿 New Zealand: The minimum age to start an apprenticeship is 16 years old. You can either start an apprenticeship once you've left school or begin your training while you're still at school through the gateway programme.
3. How long does it take to complete an electrical apprenticeship?
Depending on the type of apprenticeship you choose and where you choose to do it, it takes generally 1-5 years to complete an electrical apprenticeship and gain a recognised qualification in the trade. Apprenticeships include a combination of theory and practical work. While the theory is classroom-based, practical work and assessments are carefully overseen by your employer or mentor. At the end of your apprenticeship, you should be competent and confident enough to progress to a full-blown career in the electrical trade industry.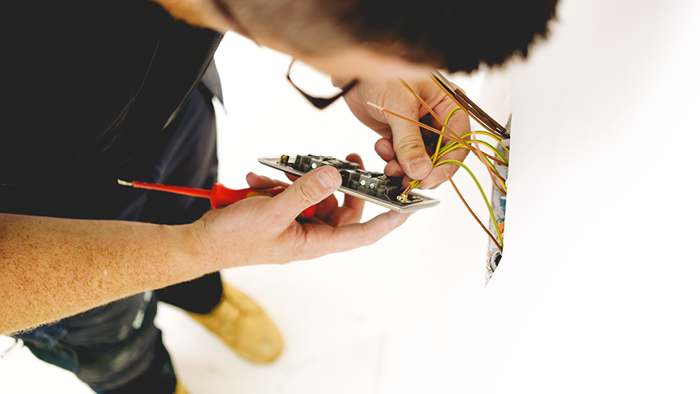 4. Make your CV or resume stand out
Now you know what an electrical apprenticeship entails and how to apply for one, it's time to put together a killer CV. Here's how:
Make it personal
Capture the attention of potential employers by putting a brief personal profile at the top of your CV. This should be well-written, engaging, and error-free. It needs to describe your personality, highlight your passion for the electrical trade, and show your aptitude for study. People want to connect with others, so a personal approach can help to win over an employer and secure an interview — even if there are more qualified applicants.
Include any experience
If you're fresh out of school, your work experience may be limited. Don't be disheartened by this. Employers won't expect younger applicants to have much work experience, so tell them about your experiences in the world and the classroom instead. For example, you could reference areas of schoolwork that you've excelled in or enjoyed, and explain how you think that might translate to electrical work.
Education matters
You've worked hard for your qualifications at school, so make sure you list them all on your application. Also, include any courses you've completed and any awards/commendations you've earned.
Showcase your skills
Being a good electrician takes more than just technical skills. Things like good communication and listening skills are also important, so be sure to mention them in your CV too. Read the job specification carefully and tailor your skillset to what each employer is looking for.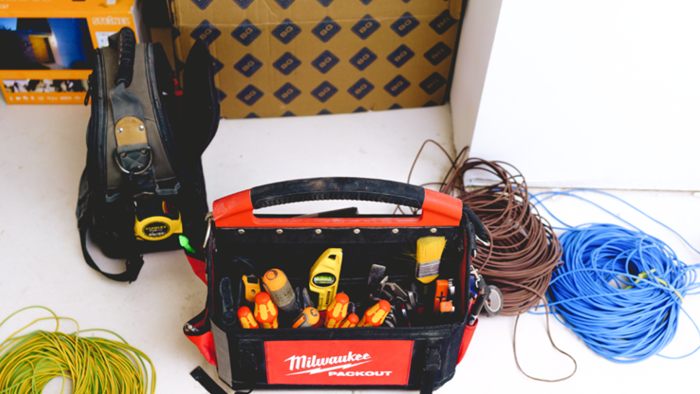 5. Get interview ready
With a well-written, well-considered CV, you should soon attract some employers who want to schedule an interview with you. Try to remember, an interview is also a chance for you to get to know the employer and see if the role is right for you, so remember to as questions. For some, attending an interview can be nerve-wracking. To ease your nerves and get ahead of the competition, take a look at our interview questions.
Download your free Interview Questions for Apprentices!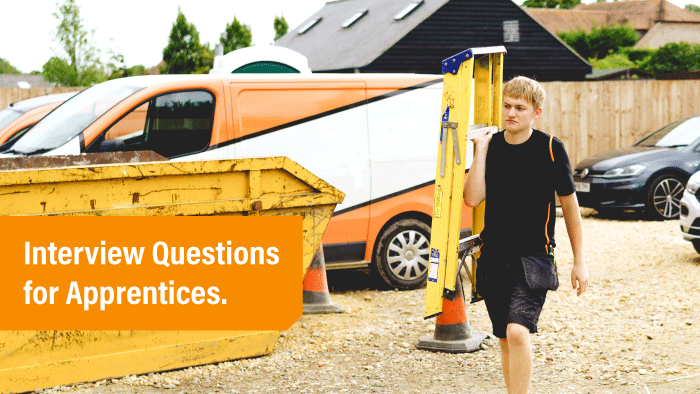 6. A glimpse into the future
The future for electrical apprentices looks bright; global demand for skilled electricians shows no signs of slowing down. If you successfully complete your apprenticeship, you're sure to find a role that you love and can thrive in. Whether that's working in the residential, commercial, industrial, or maintenance sectors, you'll have plenty of jobs to choose from. Who knows? Eventually, you might even want to consider starting an electrical business yourself.
Electricians who want to grow successful trade businesses use Tradify. Sign up for a free 14-day trial, or jump into one of our weekly live walkthroughs.
---