Belinda Day has worked as a professional painter and decorator for over 20 years. After moving from Queensland to Central Australia to return to her Aboriginal roots, Belinda spent her formative years as a house painter, working alongside Aboriginal youth and learning more about her culture. Belinda soon became a self-taught indigenous artist, painting murals and artworks inspired by the magnificent Uluru landscape.
A few years ago, Belinda decided to pursue her artistry further and expand her career. So, she moved to Brisbane to start her own company.
BindiLee Painting Services now provides standard house painting services alongside commissioned indigenous artworks and murals. She also continues to work as a supervisor, helping young indigenous apprentices complete qualifications that will send them down a road to success.
Her reputation for quality, craftsmanship, and a unique spin on the traditional house painting business, has seen her business find its feet in the community.
Her goal is to grow the business slowly but surely, finding new ways to work more efficiently where possible. But, with two kids at home, this hasn't always been easy. Understandably, Belinda has limited time for paperwork.
"I would do my jobs for the day, write notes, come home, make dinner, get the kids to bed, sit on the computer, do up the invoices and press send."
Belinda knew she needed to streamline her administration. While her old system worked, it was time-consuming, exhausting, and made it hard to achieve the professionalism she wanted to be known for.
Short on time? Skip ahead!
1. Excel and Microsoft were inefficient
Before Tradify, Belinda spent her evenings creating invoices using spreadsheets and Microsoft Word. Whenever she had a new enquiry, customers would have to wait a day or two to receive a quote. That's because she'd write down notes on-site, then get to her office and send the quote at the end of the day. Belinda also wasn't satisfied with the way it looked.
"It was simple enough, but it wasn't professional or time-efficient."
Fortunately, Belinda had an electrician come over one day to fix her lights. She was shocked when he sent her the invoice immediately. When she asked how he did it, he showed her the Tradify app on his phone.
2. Tradify makes professionalism easy
Belinda investigated a few invoicing systems after her conversation with her electrician. In the end, she chose Tradify because it was the most straightforward. After a few Zoom chats with Tradify's customer service team, Belinda hit the ground running.
She says the best thing about Tradify is that it's mobile and professional. With job management software, she can provide clients with quotes on-the-spot and invoice customers as soon as she's finished a job — all from her smartphone. All of this significantly speeds up her job turnaround.
"I've often been on jobs where neighbours have spotted my car branding and said, 'Hey, can you please come over and quote my house?' With Tradify on my phone, I can go over and do it immediately."
3. Time tracking for more accurate quotes & estimates
As a one-woman operation, Belinda has found Tradify's timesheet software quick and easy to use. It helps her ensure she's charging the right amount for each job.
Belinda admits that before Tradify, she based her quotes on a rough guess of each job's length. Now, with Tradify's Live Timer, tracking her time can be done with the tap of a button. Now she has the information to compare similar jobs and ensure her quotes are accurately and competitively priced.
While improving her bottom line, the timesheet data also helps her manage her schedule better.
"It's great to see how long jobs actually take me to do."
4. Invoicing software helps improve cash flow
When Belinda was still sending her customers invoices that she'd made on Microsoft Word, she never knew when to chase customers for payment. With Tradify's invoicing software, she can now see when a customer has opened and viewed an invoice. The combination of this transparency, along with Tradify's automatic email reminders and a more professional layout, has meant that Belinda is getting paid faster than ever. This has also helped Belinda to get a clearer picture of the cash coming in and out of her business at any given time.
"I've noticed that people pay quicker when they receive a Tradify invoice. The system really helps me to plan ahead."
5. Big things ahead with Tradify
With no more daily lists of "things to do after picking up the kids and cooking dinner", Belinda says Tradify has reduced stress, saved time, and improved her customer service. The more she explores the app, the more she learns.
"Tradify helped my business mature, and there are still amazing features I've yet to take advantage of."
In the next financial year, Belinda plans to integrate her accounting system and sign up for Tradify's Instant Website.
"The Instant Website will save me in the long run. The last quote I had was $5000! Tradify's alternative is incredible value for money."
Belinda's goal is to run her business like a well-oiled machine and support her growth ambitions without the extra administration. With Tradify, she knows she's in good hands.
"If I can put the kids to bed and go to sleep myself, I'm happy. Tradify has enabled me to do that."
When asked whether she had any words of wisdom for trade business owners struggling with the same admin challenges, here's what Belinda had to say:
"Do your free trial and give it time. It's simpler than it looks and it really helps."
6. Tradify puts the finishing touches on BindiLee Painting Service
Mobile: on-the-go administration allows Belinda to focus on family after work.
Enquiries: instant quoting helps secure new customers while out and about.
Accurate quotes & estimates: improves scheduling and job profitability.
Invoicing: tracking and automatic email reminders improve cash flow.
Organised business owner: Belinda feels more professional and productive than ever.
Ready to give Tradify a go?
Start your 14-day Free Trial. No credit card required. No pressure. Or take a look at Tradify in action during one of our weekly 30-min live walkthroughs.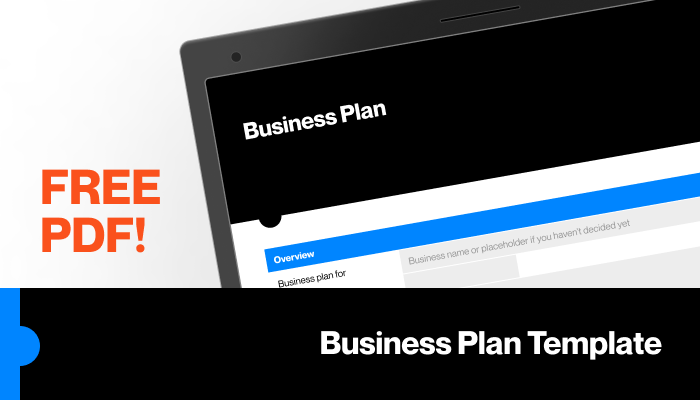 ---