If your customer can't get in touch with you in a way that suits them, then it's likely that they'll end up with the competition. These days, there are plenty of ways to communicate with your customers — texts, emails, social media, and instant messaging, to name a few — but speaking over the phone is still far and wide the most popular method of communication. In fact, 54% of customers prefer phone conversations to any other method of contact.
Nail your marketing every way you can with our free marketing plan for tradespeople!
Don't miss out on work because your customers can't reach you by phone. Here's what you need to know about toll-free numbers and how to go about getting one for your trade business.
Short on time? Skip ahead!
1. What is a toll-free number?
Toll-free numbers have been around for decades and are still popular because they're one of the most direct ways that customers can connect with a business.
Essentially, a toll-free number is a charge-free telephone number. In other words, a potential customer can call you without having to pay any fees. Instead, the owner of the number is usually billed for incoming and outgoing calls.
Get connected with our Instant Website feature! Quickly, easily create a beautiful website tailored to the trades.
2. Toll-free numbers by country
United Kingdom 🇬🇧 Generally known as 'freephone' numbers, starting with the prefixes 0800 or 0808.
USA 🇺🇸 Commonly called '800 numbers' in the North American Numbering Plan (NAP), including area codes 800, 888, 887, 866, 855, 844 and 833.
Australia 🇦🇺 Ten-digit numbers starting with the prefix '1800'.
New Zealand 🇳🇿 A toll-free or free call number is an 0800 or 0508 number with six to ten digits.
3. What are the benefits of a toll-free number?
If you've already got an office phone and a mobile, don't think that a toll-free number is unnecessary. Calling mobile numbers can cost your customers money, and having a phone in the office will likely land you with a heap of voicemail if you're not there throughout the day.
With a toll-free number, you can save customers money, and receive calls anywhere, from multiple different phones. But, that's not all.
Better customer service
With a toll-free number, you can add messages to the dial tone of your calls. That means you may be able to give some customers all the information they need without even answering the phone. That'll save you both time and keep your customers happy.
Improved branding
Toll-free numbers are easy to recognise compared to traditional phone or mobile numbers. The other great thing about toll-free numbers is that people associate them with well-established businesses, meaning they're likely to perceive you as trustworthy and professional if you have one.
Cost-effective for any business
Toll-free subscription rates are usually lower than regular telephone services, and you have the option of choosing to pay as you go. A toll-free number makes it easier for customers to contact you and get answers to their questions quickly. The easier you make it for your customers to reach you, the more likely they are to book the job.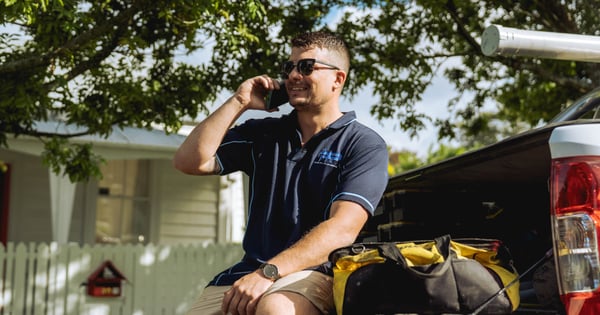 4. How to get a toll-free number on your mobile phone
No matter what phone you own, toll-free numbers are relatively cheap and easy to set up. Here's a simple guide to getting a toll-free number for your trade business:
Choose a provider
The first step is to call your current mobile phone service provider. Chances are, they offer a good rate for toll-free numbers. And, because you already have a plan, setting up your account will be more straightforward.
If your provider doesn't offer toll-free numbers or the rate is too high, there are plenty of other providers that can help. Toll-Free Forwarding and Global Call Forwarding are just two of many different providers. Rates are competitive but the packages and additional features will vary, so make sure to shop around.
Choose a prefix
Most providers will allow you to choose your prefix and number (it's first in, first served). The most important thing to remember when choosing a number is that it's memorable, but if you can personalise it somehow too, that's also handy.
Set up an account
The next step is to set up your account. This is where you confirm the number you've chosen and link it to your existing cell phone number. Once it's linked and you've double-checked that it's correct, you'll need to input your payment details. Your provider will charge you a monthly fee, similar to your cell phone plan.

5. Connecting in more ways than one
The more communication channels customer have to choose from, the more likely they are to find you and get in touch. With a toll-free number linked to your mobile phone, you'll be able to answer calls wherever you are — no need to check messages after work or call anyone back, and there are no delays for the customer.
If you're looking for more ways to save time, give Tradify a go. Streamlined job management from anywhere, any time.
Sign up for a 14-day free trial with Tradify. No credit card required. No commitment. Or pop over to one of our live demo webinars to see Tradify in action.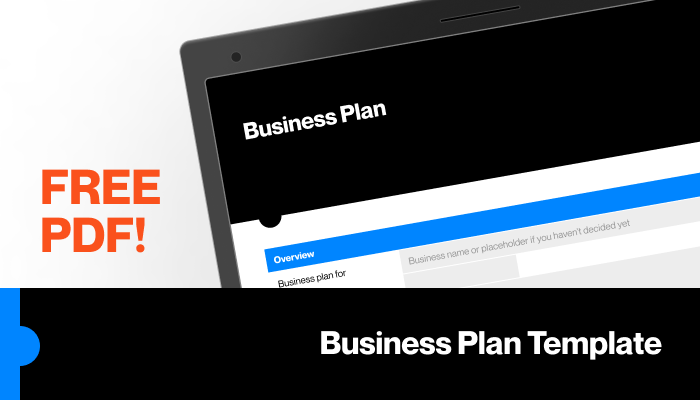 ---