We're in the middle of a climate crisis. Worldwide, countries are implementing strategies to tackle the problem head-on.
Short on time? Jump ahead:
Climate change is serious business and it won't be long before business owners are subjected to some heavy measures to stay sustainable. Making significant steps to go green now rather than later might save you some pressure down the track and give you a head start on the competition.
Here's how to make your trade business more sustainable, and how being environmentally friendly is good for the planet and your bottom line.
1. Good news for the planet, great move for business
You know running a sustainable business is better for the planet, but there are many financial benefits to going green too.
Reduce business costs
Changing the way you run your business can seem counterproductive, especially if there's nothing broken to fix. But, making more environmentally-conscious decisions could help you and your customers save money. Think sourcing second-hand materials to save on buying new ones, or ditching the paper to pick up an iPad.
The more sustainable your business, the less money (and stress) you'll spend on recurring costs like printer ink and stationery.
Gain new customers
More and more people are becoming conscious of their personal impact on the planet, driving them to reconsider the businesses they support. Promote where you are on your sustainability journey and how you plan to improve. You'll stand out from the competition and appeal to a new audience of eco-conscious customers.
Enjoy faster processes
Job management software will streamline business processes and help you keep tabs on jobs from the palm of your hand. The biggest plus is that with everything online, you'll reduce paper waste and save an enormous amount on resource costs like stationery and office supplies.
Boost your reputation
It's still early in the game for sustainable trade businesses. Start making changes now, and you'll be remembered as one of the early adopters — a win for sustainability and your business reputation.
2. How to make your business more sustainable
From tools and materials to business operations, there are big and small ways you can grow your trade business by making environmentally-friendly choices.
Invest in great tools
Cheap, poor-quality tools don't last long, which means they end up in landfill quicker. It might seem like a big expense initially, but buying quality tools that are made to last will be more cost-effective long term. For a double sustainability win, look for good-quality second-hand tools.
Use natural and renewable materials
According to a report by Transparency Market Research, the volume of construction waste generated worldwide every year will nearly double to 2.2 billion tonnes by 2025, so there's no doubt that changes must be made. One of the best ways to make your business more sustainable is to use more natural and sustainable materials. As well as being kinder to the planet, materials like clay, pre-used bricks and reclaimed wood are trending. Along with this high demand, these materials are now much easier to source than years prior. Plus, using second-hand building materials will likely save you a couple of pennies.
Swap your truck for an electric vehicle
Globally, governments are announcing plans to move to electric vehicles, with the UK committed to banning petrol and diesel cars by 2030. Electric cars are the way of the future. Trading in for an e-vehicle will improve your reputation as a planet-conscious business. You'll also save on fuel costs and take one petrol car off the road — an extra win for the planet.
Ditch the paperwork
If you're still using a filing cabinet for invoicing, it's time to lock it up for good. Job management software like Tradify makes digital record-keeping easy so you can kiss late nights and piles of paperwork goodbye.
Features like the Scheduler and Maps can reduce unnecessary travel, saving you both time and fuel costs. The quoting and invoicing software lets you go paperless and send automated payment reminders to improve cash flow.
Reassess suppliers and partners
Being aware of the suppliers you choose to work with can make a big difference to your reputation and overall sustainability footprint. Like switching your finances to a more planet-conscious bank, or ordering parts from a supplier committed to reducing the impact on their environment.
3. Sustainability schemes by country
🇺🇸

USA

The USA recently allocated more than $3 million to small businesses wanting to make sustainable changes. Grants and schemes are changing all the time, so check regularly for updates.
🇬🇧 UK
In the UK, almost £5 billion is available through various initiatives and incentives that UK trade business owners can access on their journey to becoming more sustainable.
Check out the UK Government website or look into the following funds and grants:
🇦🇺

Australia

Depending on your state, various grants and initiatives are available for small businesses throughout Australia. Here is a short, but well-rounded list:
Victoria –

Sustainability Victoria offers a range of initiatives to help companies save energy, resources, and costs to help the planet.
New South Wales – sustainability grants and programmes are changing all the time to support businesses to become more innovative and sustainable.
Queensland – ecoBiz helps companies go green, and there are several grants. You can also apply for a sustainability loan to help transition to more sustainable business practices.
Northern Territories – The NT Government offers grants and programmes to support businesses on their sustainability journey.
Western Australia – WA is leading the way in sustainability goals with its Clean Energy Fund and various grants available for businesses.
Tasmania – here's where to keep up-to-date on grants available when they're announced.
South Australia – SAYES is a Government programme that helps young Australians turn their businesses green. South Australia also has Green Industries — a programme dedicated to helping find sustainable companies.
🇳🇿

New Zealand

The New Zealand government offers grants and other support to businesses wanting to boost their sustainability. The Energy Efficiency and Conservation Authority also offers multiple funding and support options. With policies and initiatives changing regularly, check the NZ Government website to stay informed.
4. Go green for the planet and your business
When it comes to sustainability, there are lots of little ways we can all do better. Whether swapping to more eco-friendly tools, migrating to a digital system or being more mindful of your waste, your trade business can operate more sustainably to help the planet — and your pocket.

Sign up for Tradify's 14-day free trial. No credit card required. No commitment. Or pop over to one of our live demo webinars to see Tradify in action.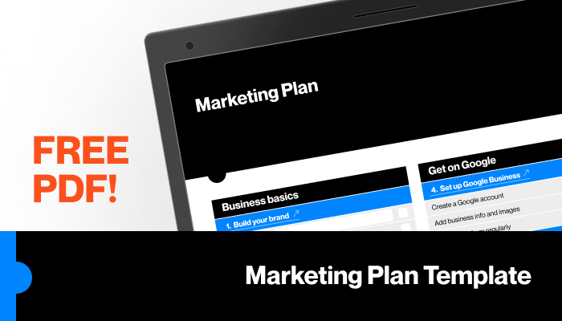 ---