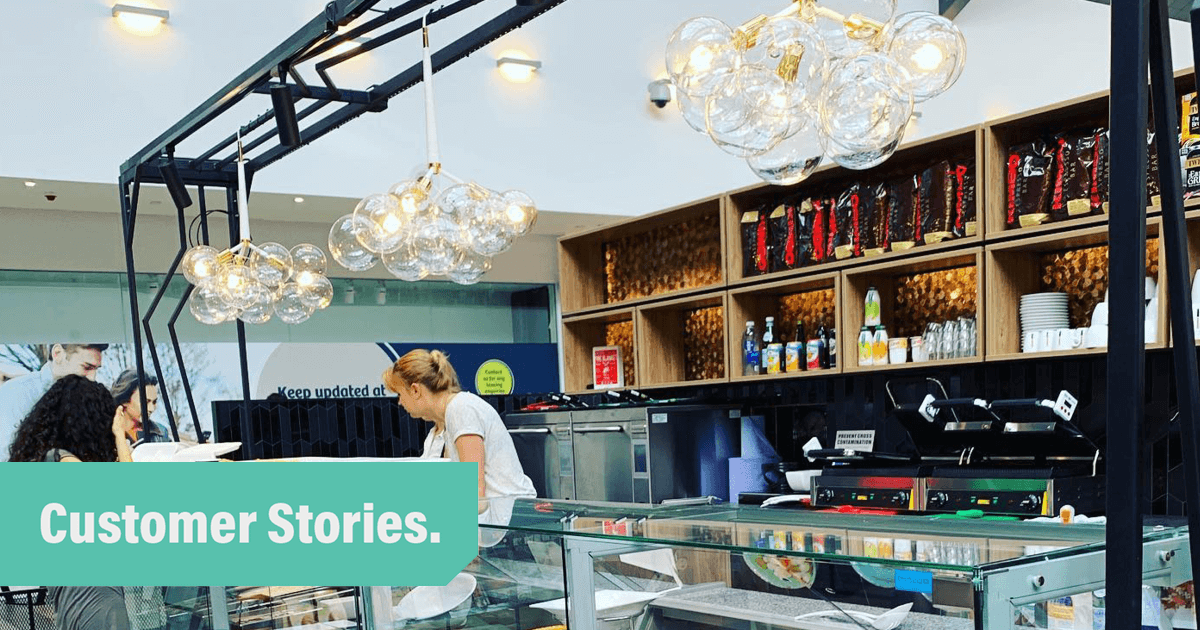 Over the course of 16 years, Chris Double has turned his electrical expertise into a thriving business. Well-known for its top-notch electrical services in Colchester and North Essex, UK, Elecbuild has gone from a one-man-band to a fully-fledged operation with several full-time staff and apprentices.
Short on time? Skip ahead:
In February 2020, Chris brought on Helen Wakerley, who has spent most of her professional career working in administration. It was a strategic move; Chris wanted to grow the business and he knew Helen could help.
When Helen came along, it became obvious Elecbuild needed a better way of organising the administrative side of things. Relying on memory and lots of back-and-forth phone calls amongst the team was not going to cut it.
"We needed something so that at the end of the day or a long project, I'm basically up to speed — I don't have to keep asking what's going on."
1. Dealing with disarray
Before Helen's arrival, Chris was juggling time on the tools with keeping the office in check. He didn't get a whole lot of time off and as the tenders grew, so did his time on the road. It often meant that he left admin tasks like invoicing until late at night.
The team communicated using WhatsApp and Google Calendar, but it was very "hit or miss."
"The guys were getting pinged at 9 o'clock at night, which is not great."
Paperwork was taking up precious time that Chris could've been using to bid for more tenders and win more work. Helen recalls the team turning up to the office with a bag of receipts which Chris would then have to sort and turn into invoices.
"You'd just want to go 'Oh, my God!'" Helen laughs.
The biggest issue was that, without reliable job tracking, Chris couldn't see whether he was actually profiting from certain jobs.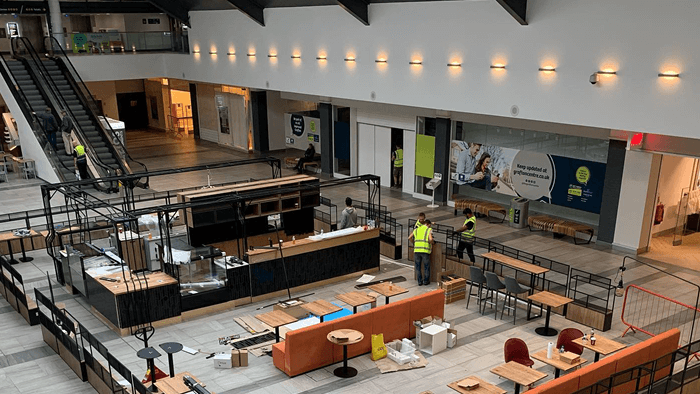 2. Getting organised
A quick Google search and a few trials later, Helen found Tradify. She says many of the apps that they tried just didn't have what they needed, but Tradify was a different story.
"The other applications didn't work. Tradify's got it all set up, all in one program. So it's all we need."
Tradify has streamlined Elecbuild's administrative process, providing Helen with all the real-time information she needs to create an invoice or load a new job in minutes.
"Tradify just makes everything so much smoother."
3. Maximising profit
Before they found Tradify, multiple systems and bags of loose receipts made it near impossible for the Elecbuild team to figure out if a job was worthwhile or not.
With Tradify, Helen can now generate job financial reports that show where they could increase profit margins. This helps to ensure that the jobs they take will contribute positively to the bottom line.
"With Tradify, we can get a report, and bam! We know if we've made a profit."
With Helen now implementing new admin tools thanks to Tradify, Chris can focus on expanding the business, winning bigger tenders, hiring more staff, and doing the hands-on work.
"Tradify gives us a great insight into what we can do and what we need to be aiming for."
4. Easy timesheets, accurate payroll
No more late-night messages or dredging through the calendar. Helen has set everyone at Elecbuild up with digital timesheets, so she knows who's worked which jobs for how long.
The team logs their hours as they go, so when it comes to payroll, Helen can be sure they're paying them for the correct number of hours.
"The tools are all there. I can pull up the timesheet from a job they've been working on for months. You don't have to go through a Google Calendar of who was there on this day for this many hours. If we had to do that, it'd take hours!"
5. Satisfied customers build business
Helen says using Tradify has been great for their customers, too. Because overall, she says, "the business is more organised".
Elecbuild is bidding for bigger jobs, and with automated and streamlined business processes, they can seamlessly quote, invoice, and track active jobs from any device, making life easier for them and their customers.
If Helen could give one piece of advice to any business wanting to tighten up their operating systems, she says:
"Forget your pen and paper, put all the paperwork away and go with Tradify!"
6. Helen can't recommend Tradify enough
Scheduler: keeps track of jobs and worker availability.
Quick and easy invoicing: helps businesses get paid promptly.
Streamlined processes save time: Chris can focus on growing the business.
Cloud-based: users can access the system using any device.
Job financial reporting: not losing money on time or materials.
Ready to give Tradify a go?
Start your 14-day free trial. No credit card required, no pressure. Or take a look at Tradify in action during one of our weekly 30-min live walkthroughs.
---