Make field service management easy
Improve customer experience with a more organised way of dispatching field staff, planning your costs and job workflows. Tradify makes it easy to book jobs, meet customers, and order materials on the go.
Field service management software for tradespeople in Ireland
Quote, schedule, manage jobs and issue invoices — faster than ever before.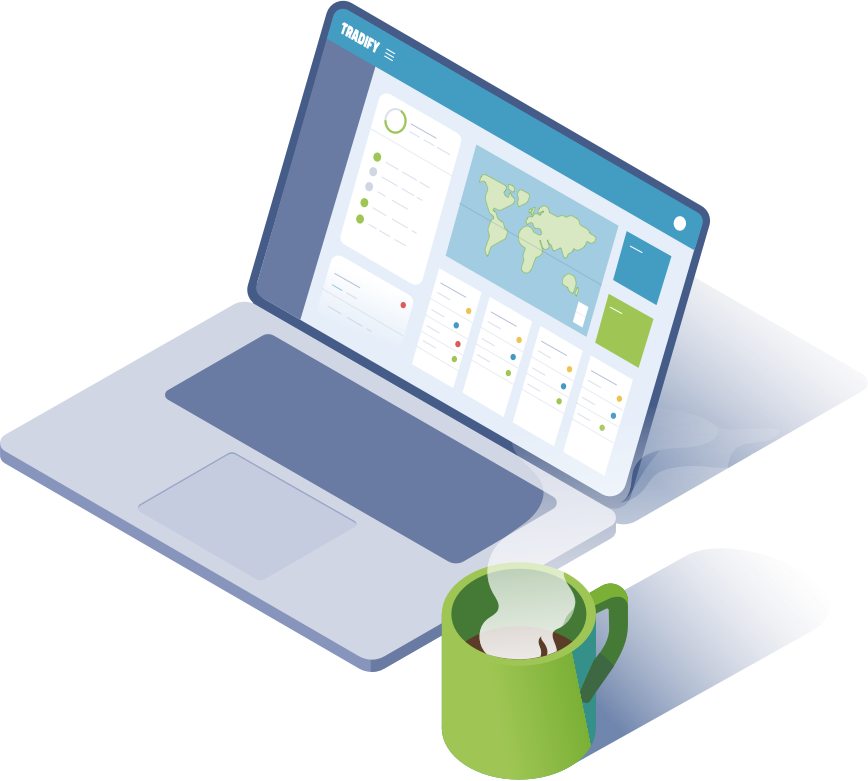 Real-time resource and workforce updates
Receive up-to-date job information as well as real-time location tracking for your staff. Order the equipment you need from suppliers from wherever you are. Book those urgent jobs with confidence.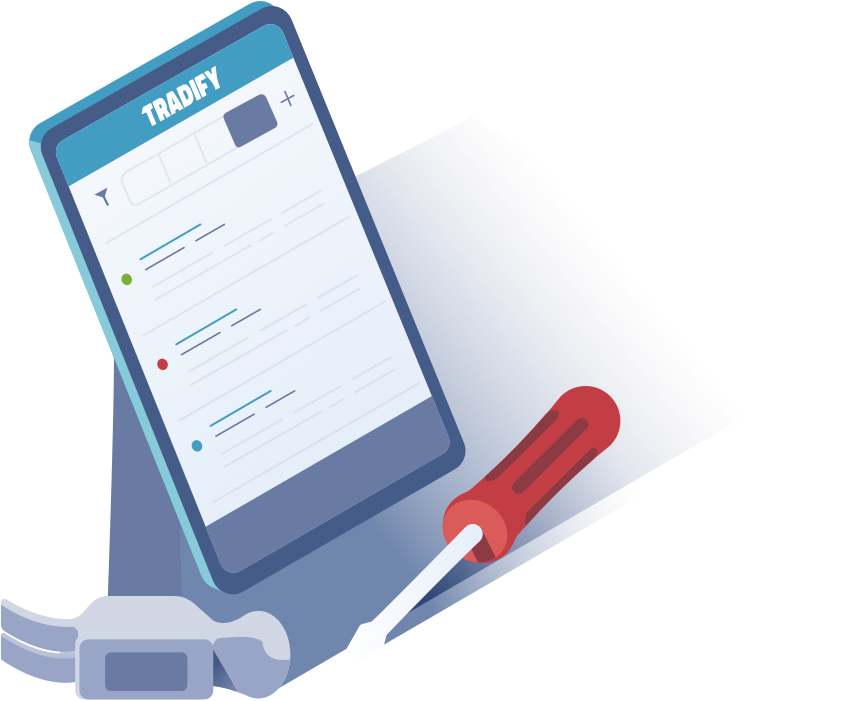 Scheduling on the go
Don't wait until you're back at the office. Book new jobs into our scheduler app on the job site or from your van. Available on any device.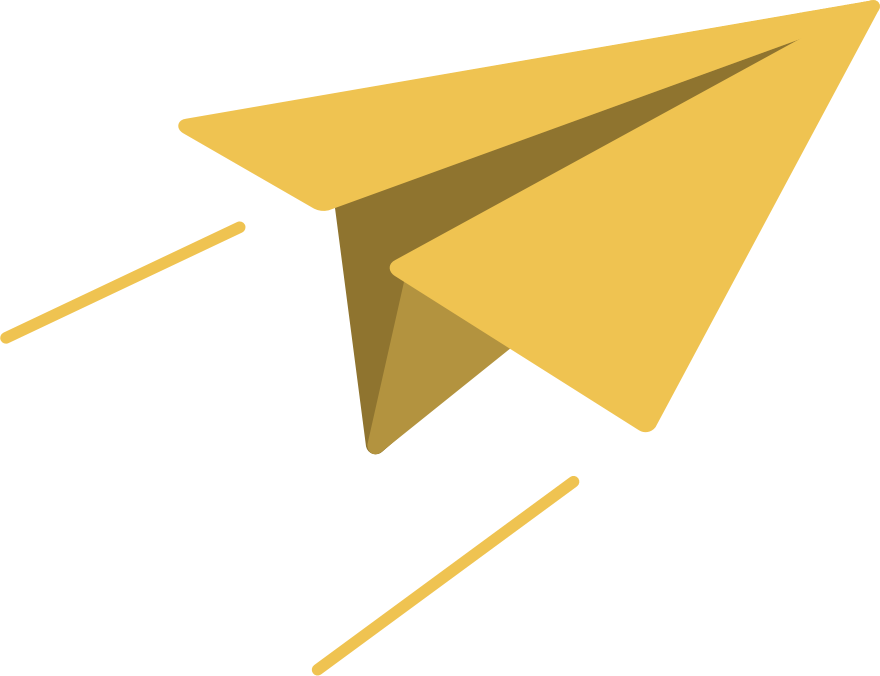 Speed up your communication
Assign notes & jobs to staff or subcontractors. We'll improve your team's productivity by providing the information they need, when they need it.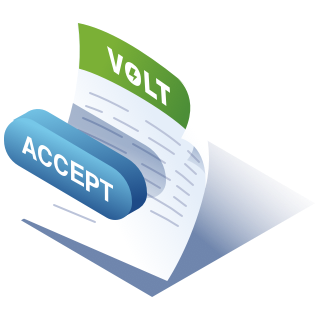 No more timesheet headaches
It's easy for staff to update Tradify timesheets on their mobile or tablet. Make timekeeping a seamless process for both office staff and those on the tools. No more delays waiting for timesheets to be submitted.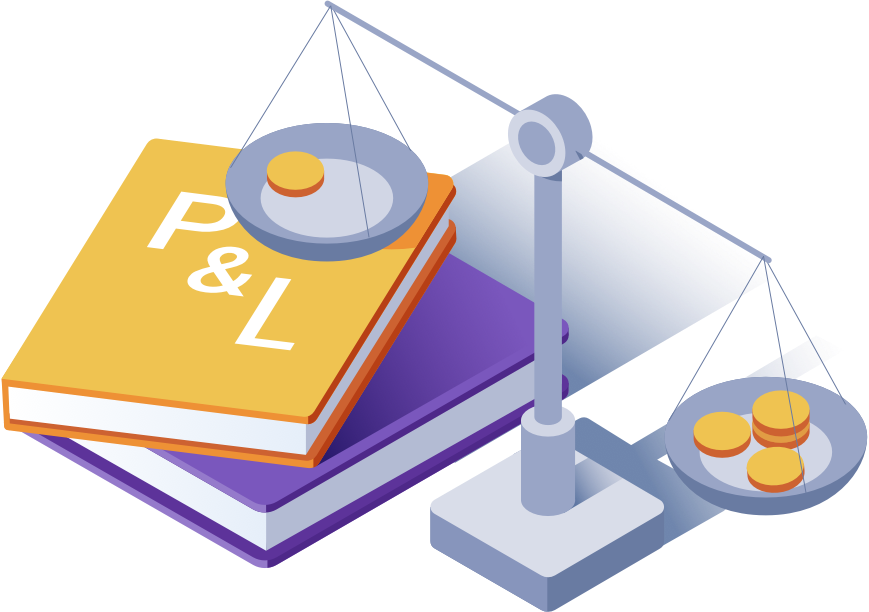 Digital record-keeping platform
Easily add photos and notes to any job. Manage your staff and assets from one place. Quickly find all the job details you need to submit accurate invoices with confidence.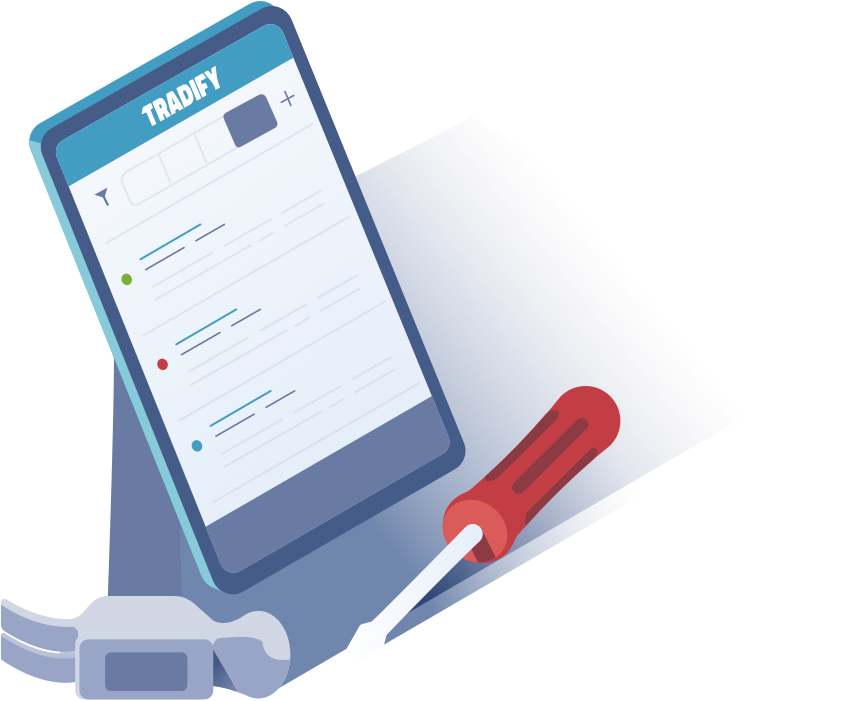 Eliminate down-time and mistakes
Access the information you need to make the best call. Tradify makes it easy to plan your team's days - or even let them do it themselves. With job details at your staff's fingertips, you'll also notice improved productivity and reduce idle time sourcing materials.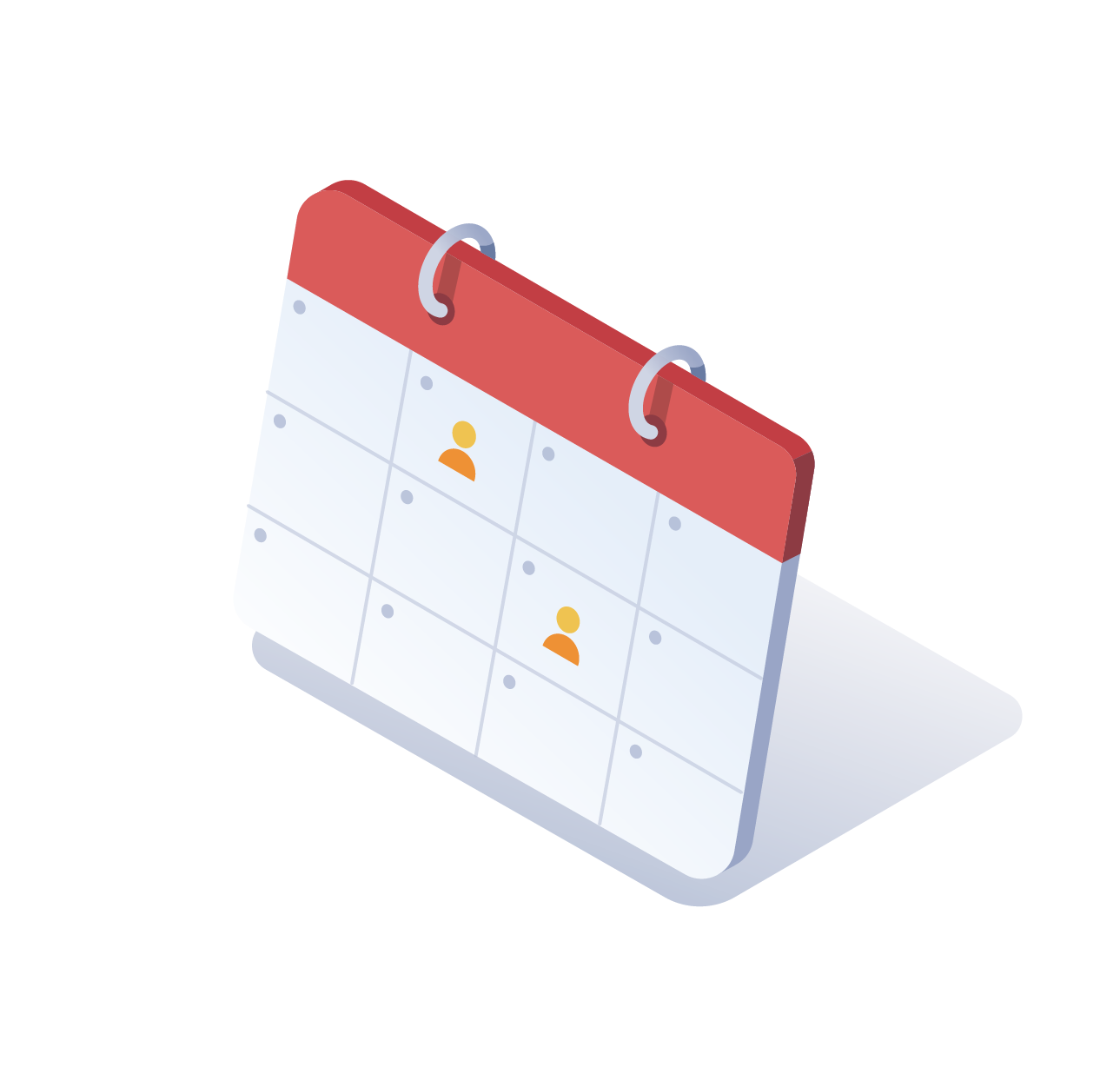 Integrates easily with Google Calendar
Avoid double booking, find gaps in your schedule and see what's going on at a glance by connecting your Google Calendar to Tradify.
Try Tradify for free
Instant access for 14 days.
No obligation, no credit card required.
Take it from the real experts - Tradify customers
Say goodbye to double entry
Tradify integrates seamlessly with Sage, Xero, and QuickBooks Online accounting systems.
Tradify talks to your favourite accounting software:
"Our business literally doubled in the past two years and Tradify is a big part of that."
Questions about using Tradify's field service management software in Ireland?
How much does Tradify cost for users?
Tradify costs per user, per month. You can also talk to us about team pricing options or find more details on our Pricing Page.
Tradify is a powerful job management platform on desktop, and can also be downloaded as an app on your iPhone, iPad, or Android mobile device. Start your free 14-day trial today!
Am I locked into a contract?
Nope, we keep things simple with a month-to-month subscription model. We also offer annual subscription plans.
Can I see where my staff are working?
If your staff are using the Tradify mobile app and have their location permissions on, then yes! The Map feature shows you their location and status.
How can I plan our work schedule?
Our Scheduler function is a great tool that allows you to see everyone's upcoming Jobs. Entering time in the Scheduler is super flexible and simple. You can copy and paste scheduled times for recurring appointments and edit starting and finishing times.
How do I work with sub-contractors?
You can use Tradify's Scheduler to create appointments for your subcontractors. You'll not only get to record their hours in your own system, but Tradify collects your subcontractors' details and notifies them of any upcoming appointments.
How can my field staff track their time?
You can track your staff's time in two ways in Tradify.
Firstly, you can use our timer. This acts as a stopwatch, which your staff can turn on as soon as they arrive on site. This will calculate their time in the background automatically, and once they are finished on the job they can stop the timer.
Secondly, your staff can manually enter the hours they have worked at the end of the job.
Does the Scheduler connect to other calendars?
Yes! Currently, Tradify's scheduling feature can integrate with Google Calendar. You can see your external appointments and the calendars of any staff who have connected with Google as well.
Is it easy to move around scheduled appointments?
Scheduled appointments can be easily moved around using our drag and drop option. This allows you to select an appointment and move it to the desired new time by simply dragging the appointment.
How do I manage different workflows?
Our Jobs feature captures everything about a particular piece of work: from the customer you're working for, any quotes and invoices you've sent them, scheduling activity, the time and materials used on a job, various addresses for the customer, contact details, costs and purchase orders.
Will my staff get notified if I schedule an appointment for them?
Your staff will get notified as soon as an appointment is scheduled for them. They will receive notifications via the mobile app and directly to their email inbox.
Can I email my customers the appointment details?
Yes, you can email the appointment details for a job directly to your customer.
Can jobs be scheduled for longer than a day?
Yes, jobs can be scheduled for as long as you need them to be scheduled. This might be a few hours or even several weeks.
Can I schedule recurring services?
Tradify allows you to create and schedule recurring jobs. This means a job will be automatically scheduled for you following the time guidelines you have set. For example every two weeks.
Can my staff enter their timesheets on the mobile app?
Yes, your staff can enter their timesheets on the mobile app using both of the above options.
Can I download my teams weekly timesheets?
Yes, you can download your team's weekly timesheets as a PDF or onto a CSV file.
Can I record non-billable time?
Yes, any non-billable time can be captured outside of the job in the timesheets section of Tradify. You can also pull reports comparing non-billable with billable hours.
Can I see how long my staff are spending on a particular job?
Yes, all billable hours will be recorded against a particular job. This will allow you to easily see how long your staff are spending on each job, and how much it is costing your business. You can also produce timesheet reports for particular jobs.
Can I search for jobs, people or locations to track?
Simply use the search function in the map and type out some or all of a job number, customer/ staff member name or site address to find them on the Map.
Can I preview locations on Tradify?
You can! Select the Satellite or Street View options on the Map to check out your potential locations before starting work on them.
Can I customise my billing rates?
Absolutely. It's super easy to go into your settings and create billing rates. You can then assign default rates to certain members of your mobile workforce.
How can my staff manage their equipment needs?
Staff can easily manage their material costs by adding costs on-site, raising purchase orders and creating price list items on the go.