If you're a certified accountant, bookkeeper or receivables management guru looking to generate extra income, re-selling add-ons from the Xero community is a sure-fire way to boost your bottom line.
What are we harping on about? Basically, reselling add-ons enhances your services menu by tenfold. By incorporating additional services into your bill of fare, you'll be offering your clients service that's smarter, faster and more intuitive.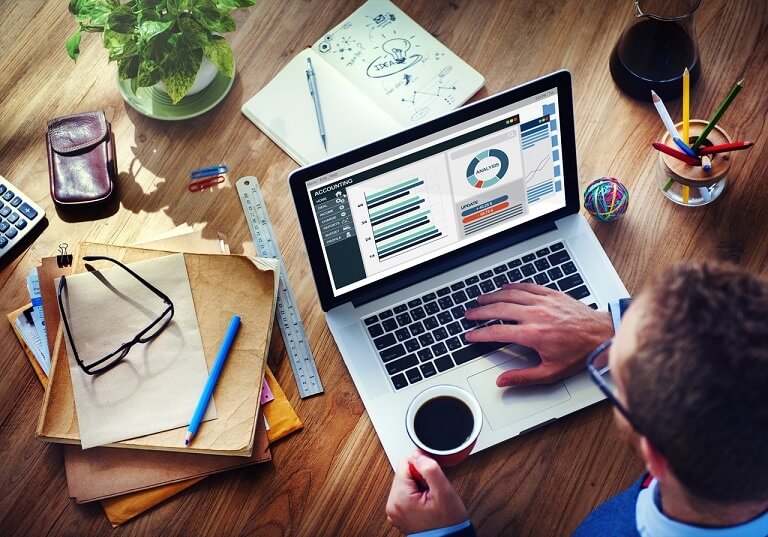 The benefits of Xero add-ons
For clients, choosing to entrust multiple tasks to a single service provider is hugely appealing. In case you're wondering, that single service provider is you! It's a similar concept to the appeal of combined home, contents and medical insurance.
Clients streamline all management duties, bills and correspondence into one account, which means less time spent chasing paperwork, processing payments and so on. Your clients stand to reap major benefits, so don't forget to shout out about why add-ons can add so much value.
So what add-ons should be on your hit list? Here's a few of our favourite profit boosting xero add-ons every accountant should offer.
Vend
Hailed as the world's top Point of Sale (POS) and e-commerce software, Vend brings bigtime spice to any retailer/accountant relationship.
The cloud-based retail management platform can be operated from any device, and seamlessly integrates with Xero to perfectly align daily sales totals, stock orders, customers and supplier data.
The software can even sync unpaid on-account sales, which Xero will automatically update when the customer coughs up.
Couple this with custom invoice branding and the scope to send regular statement balances direct to customer accounts and Vend is one formidable weapon.
Debtor Daddy
Debtor Daddy brings serious firepower to the eternal drag that is invoice collection. It's underpinned by the belief that time is every business's greatest asset, with the power to save users up to five hours per week, reduce aged receivables by 43% and improve overdue invoice payments by 400%.
How? It automates the follow up of accounts receivable invoices to help businesses get paid, without having to lift a finger. The company offers great partnership deals, with the capacity to earn 15% commission on every new subscription.
Plus, it's 100% risk free, with Debtor Daddy billing clients directly, and calculating commission automatically. If you want to really up the ante, check out this tongue in cheek promise for accountants that really get on the Debtor Daddy bandwagon…
"Higher monthly commissions are available to those partners who wear their underpants on the outside and promote Debtor Daddy like it's the best thing to happen to credit control since the invention of the baseball bat."
Tradify
Engineered to give tradies their nights and weekends back, Tradify is a purpose built job management platform that streamlines the quoting, scheduling and invoicing processes.
Clearly we are biased but Tradify is smarter than a tree full of owls and it redefines job tracking for tradies working in all niche verticals, from sparkies and brickies to chippies and plumbers.
It integrates beautifully with Xero, with a simple 'send to accountant' option allowing clients to fire off invoices to their accountants in a matter of seconds. This gives tradies the peace of mind that their invoices are being processed, and makes your life as an accountant whole lot easier.
If you're an accountant, bookkeeper or receivables management pro, these Xero add-ons are for you. As well as bringing up your profit margins, they'll also help save your customers time, and streamline their cash flows.
Trust us, your clients will thank you for empowering them with the technology to automate mind-numbing admin tasks, and focus on what they do best.
At the worst you'll simplify your customer's life and at best you'll score a nice little slice of extra ongoing revenue, as well as a big productivity boost when it comes to your managing day to day accounting processes.
You're welcome!
---