How to weather an economic storm
The good news is that a recession doesn't have to spell the end of your business. In fact, it could be the motivation you need to get your business more buttoned-down, working harder and delivering more value for you. And it's worth doing. Those who get it right will see competitors drop off and be positioned to dominate once the economy rights itself.
The looming recession, then, can be seen as an opportunity as much as a challenge. So while you can't plan for an unknown future, you can prepare, so you're making the most of the work that's out there and setting yourself up for future success.
Here are four must-dos to make your trade business recession-proof.
1. Maximise efficiency

Even in a recession, there will be work for tradespeople, but you might not be quite as busy. That means that you'll need to squeeze every dollar out of every job. You know what costs you money. The first is wasted time – silly mistakes that mean you have to do a job again, forgetting things so you have to drive back to HQ, or spending hours on admin when you could be on the tools. Then there's sloppy bookwork that leaves money on the table – not invoicing for all your time or materials, or forgetting to invoice for jobs altogether.
All these issues can be solved by setting up a job management system that automates a lot of those tasks – like Tradify. Job management software also makes it easy to schedule jobs so you can use your time efficiently, capture all job information in one easy-to-access place, and almost eliminate admin time. Lots of our customers do their quoting and invoicing on the go so they can spend their evenings relaxing.
2. Keep cash coming in

Busy businesses aren't necessarily the ones that come out on top – the real difference is cash. If you have the money you need to pay yourself, your suppliers, and your team, you'll stay in business and avoid making decisions based on fear. Cash can come from lots of places – your clients and a loan are the most common sources.
Getting cash in from clients is your first step. Get strict on sending invoices out immediately, then on making sure people pay bills on time – this is easy to do with automated reminders and payment statuses in Tradify. You could also consider charging a late fee. Tradify integrates with Stripe, so you can take credit card payments on the spot and cash goes into the bank immediately.
A business loan should be your backup option, for times when not having the capital you need is holding you back. Perhaps your truck needs repairs, or you need to replace some tools, for example. Having tidy books will make it easier to apply, too. For example, if you have Tradify integrated with Xero, you should be able to access the information your bank needs with a few clicks.
3. Prioritise survival
It's heart-breaking seeing your hard work and big plans sacrificed, but when times get tough the priority is survival. That means making tough calls, like letting staff go, extending on-the-tools hours, and giving up leases. The reality is that your team will always be able to find a new job, but if your business goes under, all your hard work, and your team, will go down with it. Take a good look at what is costing you money and imagine what your business would look like without it. Be careful to retain anything that increases efficiency – like Tradify – or brings in good leads – like your marketing. These are the things that will keep money coming in.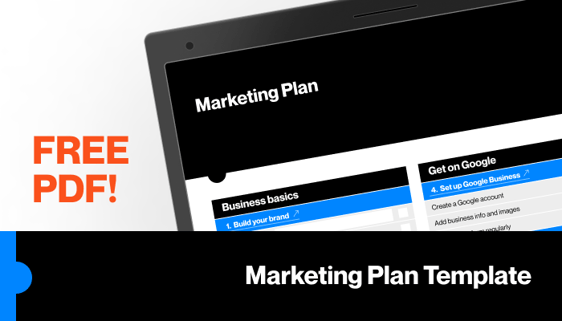 4. Claim what you're entitled to

When you've worked hard your whole life it can be a blow to your pride to accept what feels like a hand-out. But taking full advantage of whatever support is offered by the state or federal government is the right thing to do. With those boosts, you're able to keep people employed and buy from suppliers who depend on your custom – parts and equipment, along with the coffees, sarnies and petrol you buy day-to-day. Similarly, claiming all those expenses against your income will ensure you're not paying too much tax along the way. You might be surprised what sorts of things are classified as business expenses. It's important to keep a good record of all these expenses – take photos of your receipts, and keep track of invoices you receive.
Tighten your business belt
Get your trade business recession-ready – increase your efficiency, claim what you're entitled to, keep the cash coming in and above all, survive. It might mean accepting a hand-out or letting a worker go, and it will mean taking a good, hard look at the way your operation functions. You owe it to yourself, your staff, your clients and your suppliers to keep doing business.
Tradify can help. It saves you time, reduces silly mistakes, streamlines jobs like quoting and invoicing, and by integrating with Xero, offers tidy balance sheets you can show to your bank when you need a loan.

Ready to tighten your business belt with Tradify? Check out our 14-day free trial or sign up for one of our weekly demos to see Tradify in action.
---