As someone working in construction, you appreciate when things are built right and made to last. This is often the case with your tools, hardware, and even phones these days, but it's sadly less common when it comes to workwear.
Often, clothes that get worn onsite deteriorate quickly, or simply cannot do what they claim. Thankfully, there are a few companies out there that still make quality clothing that you can rely on to last and get through the day unscathed — many of which, won't break the bank. Here's a list of the best construction workwear we could find!
Need a plan to boost your business? Try Tradify's free business plan template and get on the road to success!
Short on time? Skip ahead!
1. Best shirts and jackets for builders & carpenters
There's no beating around the bush with this one. It's a shirt, it's tough, and it gets the job done. The thick, no-frills construction on the Dickies twill work shirt means it'll be breathable and comfortable, while still robust enough to last a long time and many, many washes.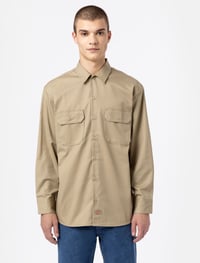 The shirt that starts the most conversations -

TradeMutt Workshirt
TradeMutt is a not-for-profit social enterprise that uses its unique, custom workwear to spark conversations about mental health and raise money for TIACS, a free text & call service that offers professional mental health support to those who need it. If you like the sound of owning a good quality work shirt that makes a difference, then check out TradeMutt.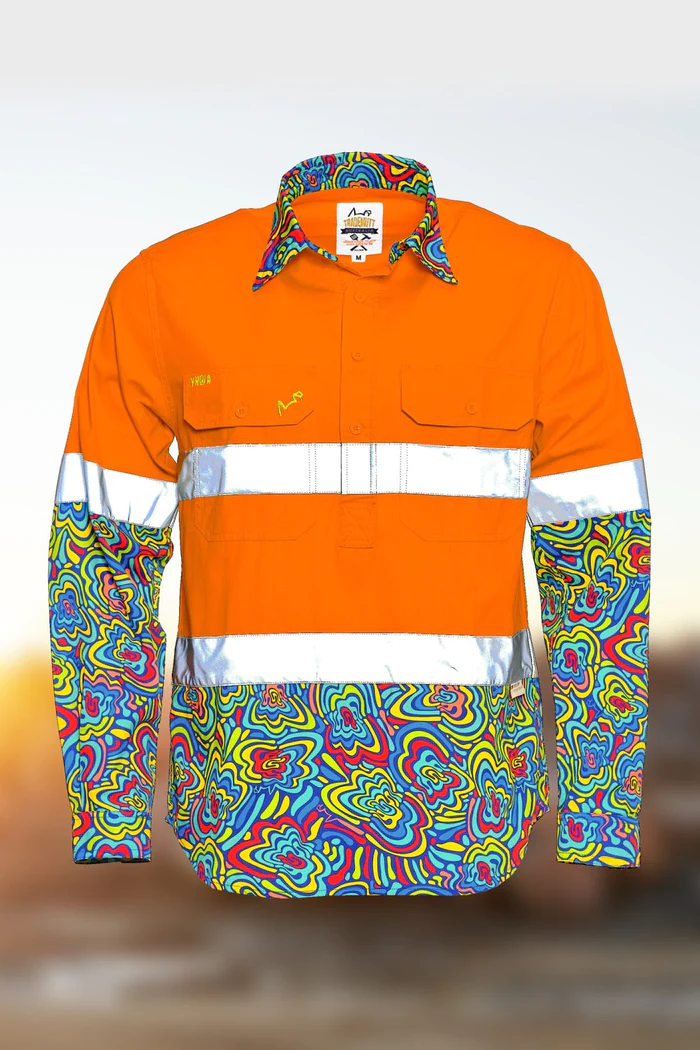 This insulated jacket from Helly Hansen is probably the only jacket that you'll ever need. Its hardy construction and durable, high-quality material mean that it'll be great for protecting you from wet weather as well as wind. With a detachable hood and multiple pockets, this jacket is also incredibly practical.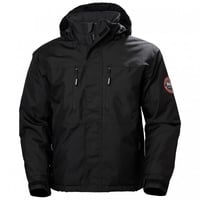 When the job calls for a Hi-Vis jacket, you can't go wrong with the Alna 2.0 from Helly Hansen. Unlike generic Hi-Vis jackets that come cheap, this waterproof shell is great for the small touches — like thumb loops to stop the sleeves from riding up, and multiple pockets to store anything you need to keep handy.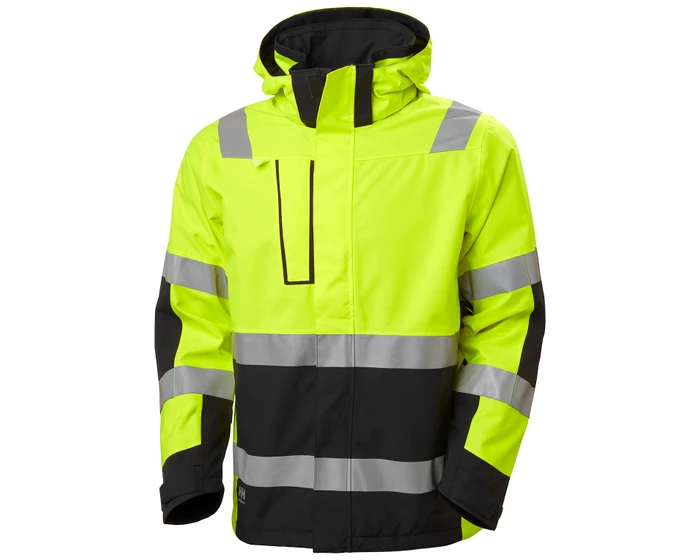 2. Best trousers for builders & carpenters
These trousers from DeWalt have it all. With 7 pockets, 2 holsters, and reinforced knee pads, the practicality of these is second to none. While lightweight, breathable, and flexible, these trousers are still extremely durable and are a go-to for many builders and carpenters looking for reliability. Unfortunately, they don't have a hammer loop, which could be a deal if you don't have a good tool belt. They're also non-waterproof.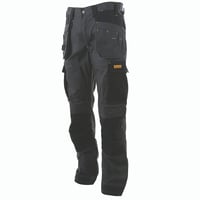 When winter comes around and miserable weather becomes commonplace during your workweek, having a great pair of everything-proof trousers is a must. These H2O Defender Trousers by CAT will keep you warm and dry no matter what the weather throws at you — rain, hail, sleet, or snow.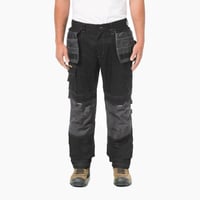 3. Best footwear and accessories for builders & carpenters
Timberland's PRO Ballast Work Boots are possibly the best steel-toe boot on the market. With solid construction and high-quality materials these boots will likely endure anything and everything that you throw at them and could very well last you a lifetime. The winning feature of these boots is Timberland's inbuilt anti-fatigue technology, designed to keep you comfortable during long days on the tools.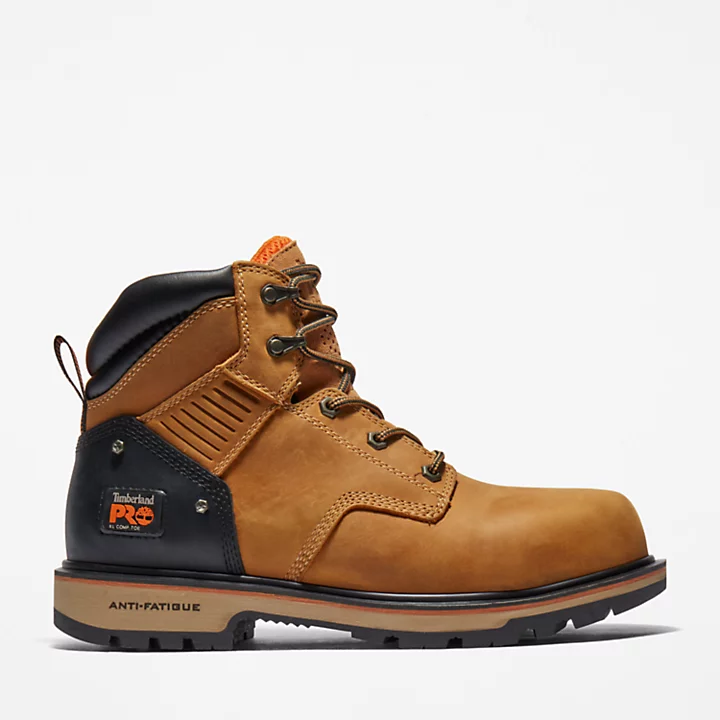 Mechanix is a stalwart in the work-glove world. This synthetic-leather model will protect your hands from cuts, scrapes, dirt, water, mud — the list goes on. They're also abrasion-resistant, so you won't have to worry about buying a new pair any time soon. They're also machine washable, making them a practical option for those concerned with hand hygiene.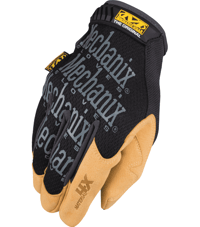 4. Not workwear, but still essential - Tradify job management software
Just like a great pair of gloves or a jacket that'll keep you warm and dry, it's worth investing in things that will help you stay prepared and productive. Tradify can do exactly that. It's the app that helps you manage all aspects of your construction business, like handling invoices, managing enquiries, or sending quotes and estimates — it can even help you to create your own website in minutes.
Why stop at clothes? Get everything you need to run a construction business. Sign up for a 14-day free trial.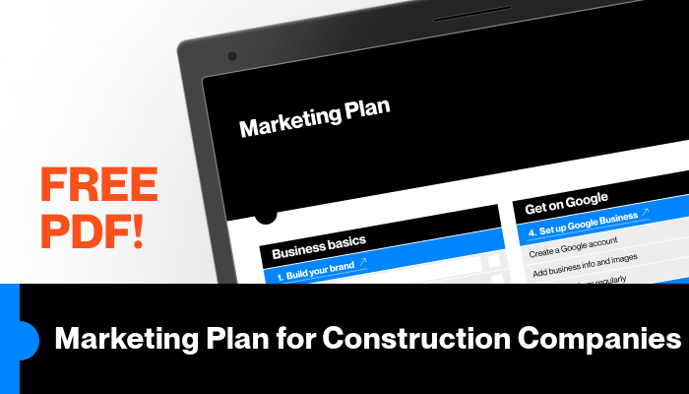 ---