We all know that at the end of the day, all businesses come down to cash. Sure, you can harp on all you like about how passionate you are about building houses from the ground up. But we'd bet everything we own that you wouldn't do it for free.
So, given that so much of your trades business revolves around money, it makes sense to supercharge your number crunching with intelligent features. We already know that Xero is the best accounting solution for trades businesses of all shapes and sizes, but what about add-ons?
Lucky for you, we've done all the dirty work and hand-picked a collection of Xero add-ons that are guaranteed to soup up your business.

Accepting payments
Remember the time when supermarkets enforced a $5 minimum on credit and debit purchases? Ha. Today, electronic payments are the norm, and your business should be on the bandwagon. Make it easy for customers to hook you up by padding out your Xero service with solutions like PayPal and Stripe.
When you have a Premier or Business PayPal account, you can set up an automatic bank feed in Xero. It'll import new transactions every 12 hours. If you trade internationally, you can add separate Xero bank accounts in Xero for each PayPal currency you import. Stripe performs a similar role, and was engineered to process payments in just 10-minutes. Basically, the complete commerce toolkit allows you to go beyond credit cards and banks, and replace red tape with ultra-simple electronic transfers.
Payroll
Got a team of tradies making you money? If so, we'd guess that scheduling, time/attendance, communication and task management are all challenges that you encounter on a daily basis. As an all-in-one solution, Deputy makes it easy to manage your team. It'll actively track shifts, which means you can complete your payroll in just one click. Plus, it has overtime, penalty rates, allowances and any other abnormality covered. Say goodbye to spending your Friday nights slaving over payroll, and free up time to catch up on your favourite Netflix episodes.
Managing Jobs
Tradie life is dynamic, with the nature of the job taking you from one end of the city to another on a daily basis. We get that it can be hard to keep track of what jobs you've got on the go, who's completing them, how much you're charging and a whole lot more. So, to make life easier we created Tradify. And of course, we went the extra mile and integrated it with Xero to offer our clients a seamless job management software solution.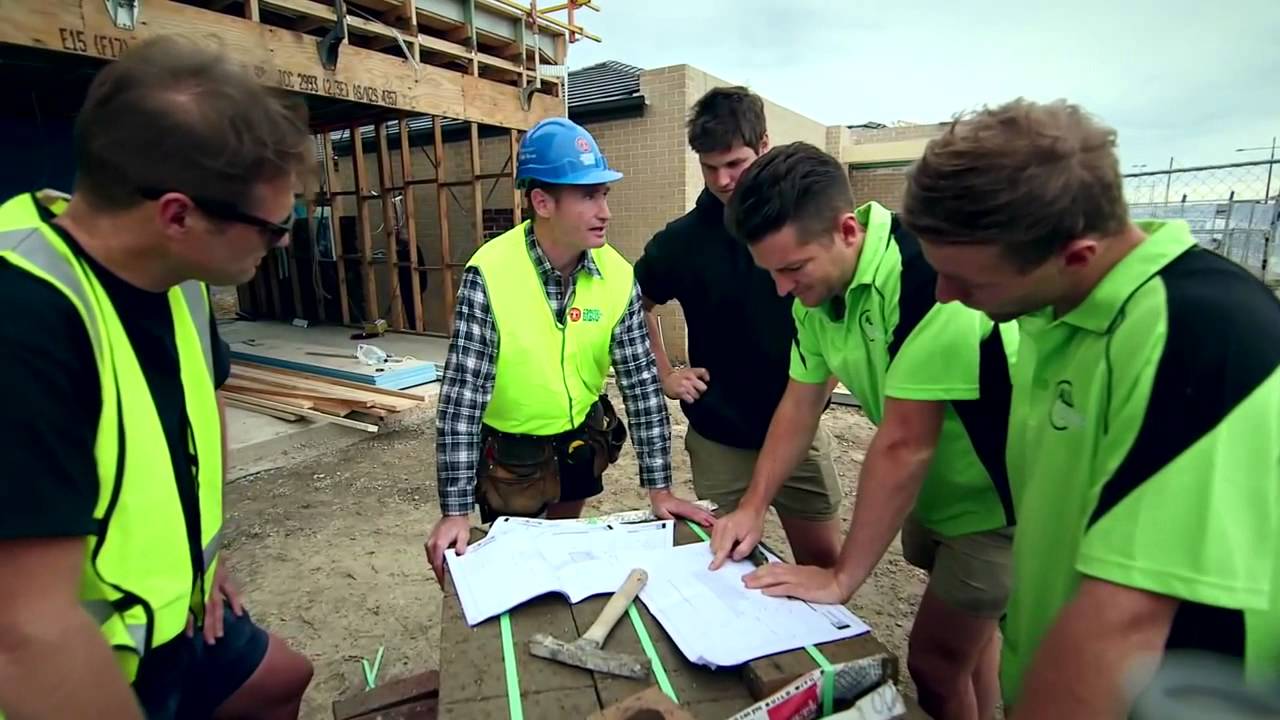 If you specialise in homebuilding, you may want to consider BuilderTREND. Purpose built for the market, it unlocks faster build times, reduced overheads and happier clients.
Chasing up your debt
Unfortunately, clients don't always cough up. When you inevitably encounter payment issues, solutions like Debtor Daddy and Chaser are on-hand to serve as your own personal debt collector. Developed to take the hassle out of chasing up, these automated receivables management solutions use 'polite persistence' to keep your cash flow in check. Both integrate with Xero, and can be set up in just minutes. You'll save time on hassling each client individually, and redirect this energy towards business growth.
Expense Tracking
As a tradie, you're probably all too familiar with the constant need to track expenses. From petrol used to run your ute to materials used on the job, understanding where your cash goes is a critical part of running a successful business, and maintaining a healthy cash flow. Rather than slave over an Excel document, using bookkeeping automation software is a smart move. We love Receipt Bank, which is recommended by hundreds of bookkeeping and accountancy firms across the globe. When integrated with Xero, it allows expense data like bills, invoices and receipts to flow from your Receipt Bank account to your Xero accounting software.
Powered by Kiwis, Paypr is a great homegrown alternative. Forget wallets, glove boxes and dusty old manila folders. With Paypr, balancing the books is simple, smart and sexy. Developed by Paymark, it automatically sends receipts straight to your phone. When linked up with Xero, it's one seriously streamlined expense tracking solution. Trust New Zealanders to come up with such a gem!
As much as we love Xero, there's no denying that add-ons can supercharge your experience with the world's leading accounting software.
---