Life as a landscaper is no walk in the park. Like any trade, you need to be able to pull your sleeves up and get stuck in. A strong work ethic goes a long way – and landscaping is no exception.
The skillset of a landscaper is varied. Not only do you have to think practically and understand aspects of carpentry, tiling, bricklaying and general labouring, but you also need a creative flair and an eye for aesthetics. Day-to-day, you'll follow designs, interpret plans and concepts, build decking, fencing, walls and courtyards. While doing this, you'll also need to keep track of your cash flow, but that's easy — just use our free cash flow forecast template:
Still deciding which trade is right for you? Check out our guide to choosing a trade career.
Looking for more advice on a specific trade? Check out more of our guides here:
So, what does it take to be a good landscaper? We've rounded up the tricks of the trade, so you can take your career up a notch.
Jump ahead:
1. Think practically
A landscaper's job is complex. As well as creating spaces that fit the aesthetic bill, they must also study yearly weather patterns. A sun-trapped corner in summer could also be a wind tunnel during winter, affecting where you put a client's outdoor lounge area. Landscapers also need to think about drought, especially in Australia, and choose plants suitable for the surrounding environment.
2. Monitor overheads
Neglecting your outgoings could land you in a sticky financial situation. If you forget to charge for the extra bag of soil or an hour of overtime, you'll miss out on profit over time. With Tradify, that doesn't happen – you can monitor your timesheets, send invoices quickly and track your outgoings, all from your phone while you're knee-deep in the dirt.
Check out our top five tough phones for tradespeople.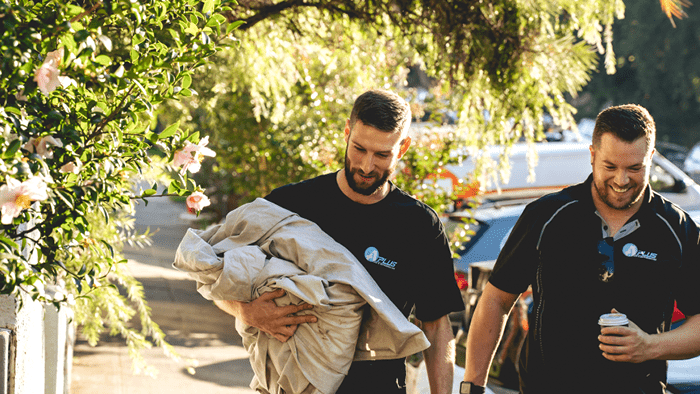 3. Be creative
It's not all measuring and thinking logistically as a landscaper – you also need to think creatively. Landscaping is an art form – you're bringing an idea to life and creating an outdoor masterpiece. If you need inspiration, look to your natural surroundings – take a trip to a local botanical garden or go for a walk in the woods to let nature inspire you.
4. Build relationships
Positive relationships with clients are all-important for tradespeople. Making the effort to build a strong relationship with your customers will have them booking you for repeat work. They'll also be more likely to spread the word of your services, which will help grow your business.
5. Broaden your skillset
Your skillset as a landscape gardener is far-reaching. It will be hugely beneficial to learn all you can about horticulture, carpentry, tiling, bricklaying and how to interpret plans. Never stop learning, and your career will thank you for it.
6. Learn to problem-solve
Clients can sometimes be hard to please. They can change their minds often and at the drop of a hat, leaving you stuck between a rock and a hard place. If they're asking for something difficult, you'll have to put your thinking cap on – and come up with a solution.
7. Get your systems sorted
Whether you run your own landscaping business or you're working for someone else, it's important to have a reliable job management system. It'll help keep track of:
Take the stress out of niggly paperwork and focus on the important bit – your job.
8. How much do landscapers make?
Landscaping can be a lucrative career, especially if you end up starting your own landscaping business.
🇺🇸 USA - American landscapers commonly earn between $26-35 p/h depending on experience and location.
🇬🇧 UK Landscapers earn between £16,000 and £25,000 annually.
🇦🇺 Australia The most common annual salary for a landscaper is around $55,000-$65,000.
🇳🇿 New Zealand Landscapers are paid about $20-$23 an hour, but with experience can earn up to $40 an hour.
Learn more about average rates for tradespeople.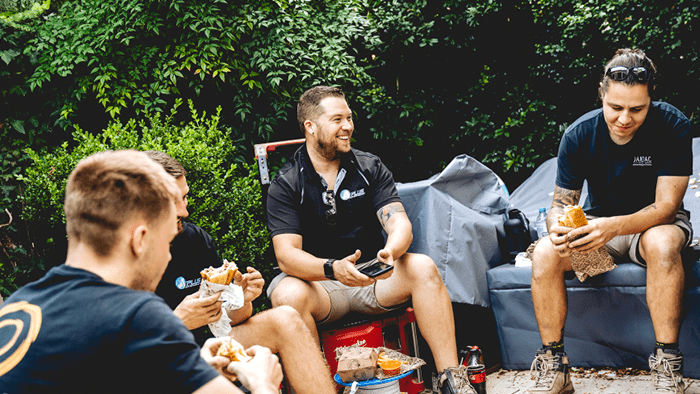 9. How to become a landscaper
It's not essential to have a qualification to work as a landscaper – some employers will take you on without it. But upskilling through a course or apprenticeship is always a good idea – it'll broaden your knowledge and your paycheck.
🇺🇸 Landcsaper training in the USA
Depending on your state, you'll probably need to be 18 years old to start an apprenticeship. Make sure you work hard at school to gain your high school diploma. As well as math and English, woodwork and biology are ideal subjects to focus on to support your future in the trades. You can find available apprenticeships via the Federal Government's Apprenticeship Job Finder.
🇬🇧 Training as a landscaper in the UK
Various courses in the UK will give you a head start in the industry:
Level 1 Diploma in Skills for Working in Horticulture Industries

Level 2 Certificate in Practical Horticulture

Level 3 Certificate or Diploma in Horticulture
You could also do an apprenticeship in either horticulture or landscape construction, and a supervisor advanced apprenticeship as you get more experience. Whichever path you choose, it'll help to have some GSCEs behind you.
🇦🇺 Training as a landscaper in Australia
To broaden your horticultural knowledge, you could take a vocational qualification, like:
You could also do an apprenticeship at the same time as being employed.
🇳🇿 Training as a landscaper in New Zealand
Employers prefer to hire people with experience in horticulture and gardening, or who have relevant training. Polytechnics throughout New Zealand offer a range of landscape design courses, or you could complete a landscaping apprenticeship through the Primary Industry Training Organisation.
10. Progressing your landscaping career
After some time working as a landscaper, you may decide to go out on your own. This is a common progression for many landscapers – you can make a significant increase in your salary and gain the flexibility and freedom to take on projects that you're personally passionate about.
If you want to own a business, our guide on how to start a landscaping business will help you get things started. But, if you'd prefer not to call the shots, there are plenty of other career opportunities to consider. You could become a landscape designer, an irrigation specialist, a landscape supervisor or a project manager.
11. Success in landscaping – be the best tradesperson you can be
Like with most trade careers, having a strong work ethic and building good relationships with your clients are the foundations of success. You'll also need to be knowledgeable, with the skills to think creatively, strategically and methodically. Find that balance, and you'll nail your job as a landscaper.
Ready to give Tradify a go? Sign up for a free 14-day trial, or jump into one of our weekly live walkthroughs.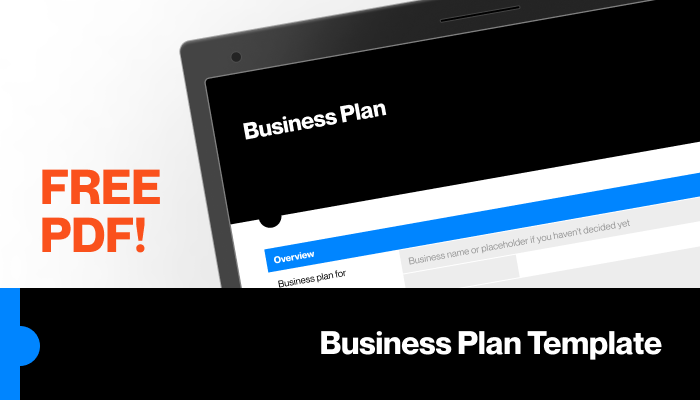 ---