Whether you're fresh out of school or ditching the corporate world in search of a more fulfilling career, choosing a trade can be a daunting task. Every trade has its perks and benefits, and there's a lot to consider before you begin your training.
It's important to realise that every trade can provide you with a bright future, steady income and career progression opportunities. Most of that will come down to your personal decisions. But some factors might sway you in a certain direction – like job availability, work-life balance and average hourly rates.
We've narrowed down the essential facts for each trade, so you can decide on which is the best for you.
If you want to compare specific trades, check out these articles as well:
1. Electrician
Daily work life
It's impossible to lay out a typical day for a sparkie. While your main duties are to install, repair and maintain electrics – noting any issues and implementing safety measures – no two days are the same. One week, you could be fitting lightbulbs in a retirement home, and the next, helping a sailor with electrics on a boat. In between, you might've visited schools, private homes, commercial buildings, or power stations.
Skills needed
There's a lot to know about being a good electrician and your expertise will be wide reaching. You'll develop skills in:
Maths and physics
Reading wiring diagrams and floor plans
Knowledge of electrical theory and laws
There's an element of risk working around electrics, so you also need to have a thorough understanding of workplace health and safety and an attitude of vigilance and common sense.
Training and career opportunities
You'll need to complete some training to become a qualified electrician. Wherever you are, job opportunities are high – there's a global shortage of qualified electricians so it's a great time to get on board. It's also common for electricians to start an electrical business after a few years on the job.
UK 🇬🇧 You'll complete a college course or apprenticeship.
Australia 🇦🇺 You'll complete a four-year apprenticeship or traineeship.
New Zealand 🇳🇿 You'll complete an apprenticeship.
If an electrical career sparks your interest, we've got plenty more info on earning potential, career progression opportunities and required skills:
2. Plumber
Daily work life
Plumbers are the reason we have water to drink, sanitation, and toilets that flush. They are out and about all day, tending to plumbing matters in residential and commercial properties.
Your days may include installing and repairing:
General plumbing and water systems
Toilets and sanitation facilities
Gas stoves
Hot water tanks
Gas heaters
Septic tanks
Central heating and HVAC
Skills needed
To be a good plumber, you'll need the ability to interpret plans and instructions, skills in welding and soldering and an understanding of electrical systems. As with any trade, plumbers also need to be up to speed on health and safety risks in the workplace.
While it's great that you won't be tied to an office chair all day, you'll also have to be prepared to work in all weather and in work environments that could be...less than pleasant.
Training and career opportunities
Plumbers are in high demand globally – and there aren't enough people in training to fill the roles available. There are a few options for getting qualified in the UK, Australia, or New Zealand – and once you've clipped your plumbing ticket, you can demand a higher salary for your services.
UK 🇬🇧 You'll need to go to college.
Australia 🇦🇺 Find an apprenticeship near you, reach out to Australian Apprenticeships or the Group Training Organisation.
New Zealand 🇳🇿 You'll need to complete an apprenticeship for a New Zealand Certificate (Level 4) in Plumbing and register with the Plumbers, Gasfitters and Drainlayers Board.
Is a plumbing career in your pipeline? Here's where to find more info on salary, job opportunities and qualifications: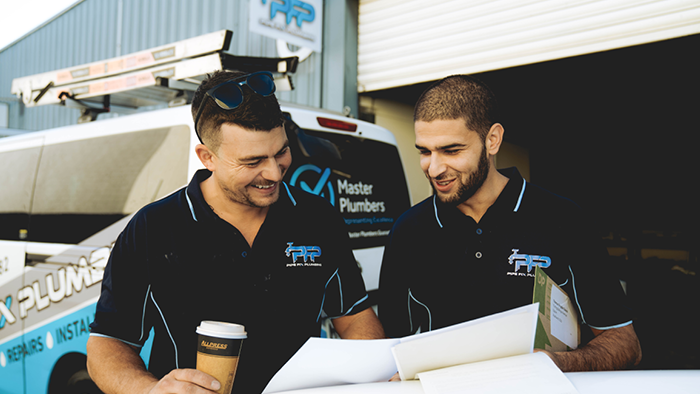 3. HVAC technician
Daily work life
HVAC technicians are experts in heating technology – they install, test, balance and adjust a range of refrigeration and air conditioning systems. Daily duties and work locations may vary – some days you could be working in private homes, others you might be in schools, office buildings, or hospitals.
Skills needed
A good HVAC technician needs to be mathematically inclined and well-versed in the latest heating technologies. You'll also need a basic understanding of:
Chemistry
Physics
Mechanical and electrical systems
To succeed in this career, you'll need to be physically fit for a range of jobs, have impeccable customer service skills, and have a good grasp of health and safety practices.
Training and career opportunities
Wherever you live, you'll need a qualification to work as an HVAC technician.
UK 🇬🇧 You'll need to complete a college course or an apprenticeship.
Australia 🇦🇺 You'll need to do an apprenticeship. You'll also need a Refrigerant Handling License.
New Zealand 🇳🇿 you need to do an apprenticeship and complete a Certificate in Refrigeration and Air Conditioning.
Once you've got that sorted, you'll have no problem securing a job – there are currently more HVAC jobs than there are technicians. After some experience in the field, you might even want to consider starting an HVAC business.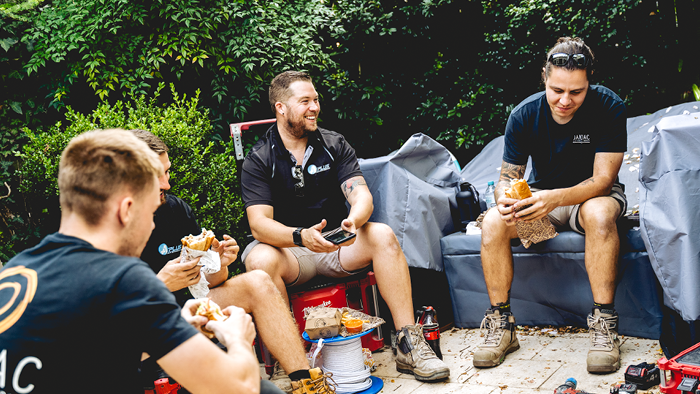 4. Landscaper
Daily work life
To be a good landscaper, you'll need to think both practically and creatively. It's valuable to gain knowledge in tiling, bricklaying, carpentry and general labouring.
Landscapers have a varied work life and can be asked to:
Follow designs
Calculate construction costs
Interpret plans and concepts
Build decking, fencing, walls and courtyards
Skills needed
A landscaper needs to have the same qualities as any successful tradesperson – physical fitness, a good knowledge of maths and a strong work ethic. What sets landscapers apart from other trades is the need to be creative. If you've got the necessary flair and like the sound of bringing a vision to life through horticulture, landscaping could be the career path for you.
Training and career opportunities
Unlike other trades, you don't need a specific qualification to work as a landscaper – although it helps if you have some experience working in a similar environment or a transferable trade already under your belt.
If you want to advance your skillset, there are several courses for upskilling and growing your landscaping portfolio, so you can demand a higher salary. With hard work and experience, you could even start a landscaping business.
Interested in paving a career in landscaping? Our blog on how to be a good landscaper will answer all your salary, working conditions and career progression questions.
5. Gas engineer
Daily work life
Good gas engineers have a similar background to plumbers, but they specialise in installing, servicing and repairing anything related to gas. The main responsibility of a gas engineer is to tend to gas-related emergencies and solve any residential and commercial property issues. Each day will be different, and your working environment will range from private homes to boats, and everything in between.
Skills needed
Much like a plumber, a gas engineer needs to think mathematically, be a quick problem-solver, have an eye for detail and a truckload of patience. As with any trade, gas engineers need to be hardworking, friendly and have a good knowledge of health and safety practices to keep themselves and their customers safe.
Training and career opportunities
In some cases, studying looks the same for gas engineers and plumbers, with a qualification in plumbing or heating.
UK 🇬🇧 You can progress your career to specialise in gas engineering by attaining a Level 3 Diploma in Gas Utilisation Installation and Maintenance.
Australia 🇦🇺 You need to complete an apprenticeship to become a qualified gas engineer.
New Zealand 🇳🇿 training falls under one category for plumbers and gasfitters.
Wherever you are, you can work your way up to a managerial position, or move into something niche – like a hydrogen specialist.
6. Carpenter or builder
Daily work life
Carpenters and builders work on residential and commercial jobs to erect buildings and install or repair interior fittings like doors, windows, roofs, walls and stairs. A good carpenter can study building plans and architectural drawings, then select, measure and cut the materials needed for installation.
Skills needed
Being a builder means having basic maths and measurement skills as well as an impeccable eye for detail. A typical day involves lifting heavy objects, so carpenters also need to be physically fit and strong.
As with all trades, builders need to have a strong work ethic, good customer service skills and a thorough understanding of how to keep themselves safe in the workplace.
Training and career opportunities
With restoration projects in the UK, and thousands of new homes being built in New Zealand, job opportunities are through the roof – and it's never been a better time to get into the trade.
UK 🇬🇧 It's possible to land a job without any qualification, although getting an apprenticeship will give you a head start.
Australia 🇦🇺 You'll need to complete an apprenticeship to become qualified.
New Zealand 🇳🇿 It's possible to get a carpentry job without a qualification in New Zealand, but a New Zealand Certificate in Carpentry will make you much more likely to secure a job.
Does life as a chippie hit the nail on the head? We've got you sorted with more info on training, salary expectations and career progressions: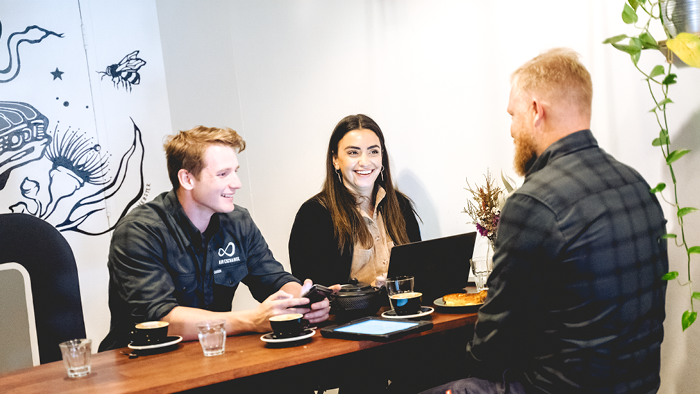 7. Joiner
Daily work life
Joiners are often mistaken for carpenters, but in practice, they're different jobs. While a carpenter installs interior fittings for buildings, a joiner is the one constructing them. Joiners usually work in workshops to make things like:
Window frames
Tables
Door frames
Chairs
Furniture
Stairs
Cabinets
Skills needed
To succeed as a joiner, you need problem-solving skills and the ability to visualise the 'end product'. A knowledge of maths comes in handy for all the measuring you'll be doing. Common tradesperson skills won't go amiss either – being punctual, motivated and hardworking go a long way in a joinery career.
Training and career opportunities
In the UK and New Zealand, a joinery qualification is not compulsory to work in the industry. However, a qualification of some sort will give you a better chance of securing a job and a higher salary.
UK 🇬🇧 It's recommended to check out Find an Apprenticeship.
AU 🇦🇺 Get started with Australian Apprenticeships Pathways
NZ 🇳🇿 Look into an apprenticeship if you're just getting started.
Whatever path you choose, starting a business could be on the horizon one day – and that comes with unlimited possibilities.
If joinery fits with your career goals, then go get involved. Understanding the difference between joiners and carpenters provides more info on how to get into the job, and what to expect once you're there.
8. Home & property services
Daily work life
Home & property services cover a host of trades – from cleaners and painters to general maintenance. Whatever area your trade covers, your job will be hands-on and busy. Tradespeople in the services industry work in a range of private buildings every week, often travelling around to service a wide area.
Skills needed
In any trade services role, you'll need:
A broad range of basic trade skills

Great customer service

Excellent time management

Strong problem-solving skills
You'll be tending to various jobs each day so you'll also need a strong work ethic, motivation, and organisation.
Training and career opportunities
There aren't any specific qualifications for working in property services, but experience in a relevant field will give you a head start. Many tradespeople eventually transition to property services, so it's a great option if you're looking for a change of scenery while still using your current skillset.
If you like the sound of being your own boss, a career in property services could be for you. It's common for these skilled tradespeople to run their own businesses and many of them use Tradify to manage their jobs.
Take your pick – a trade will see you right
Whichever trade path you choose, they all provide a solid future with opportunities for upskilling, career advancement, and a lucrative salary. Tradespeople always have been and always will be in huge demand. Any trade you choose is bound to make for a rewarding career.
Tradify helps tradespeople all over the world spend less time on admin, and more time on the tools. See how it could work for your trade business by starting a free 14-day trial.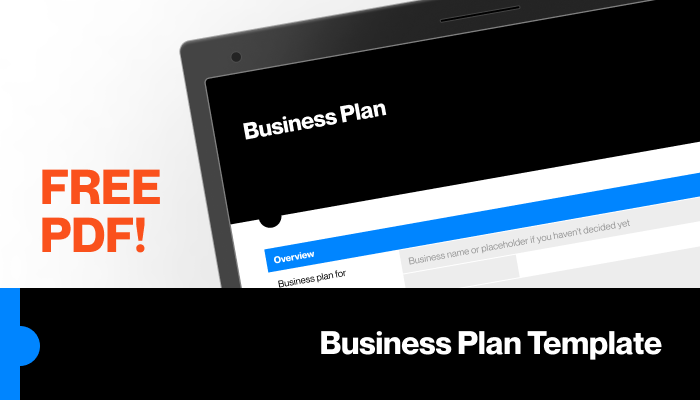 ---