If you have recently decided to get your electrical business set up on Xero (the cloud accounting platform) then be prepared to have your eyes opened and your world expanded!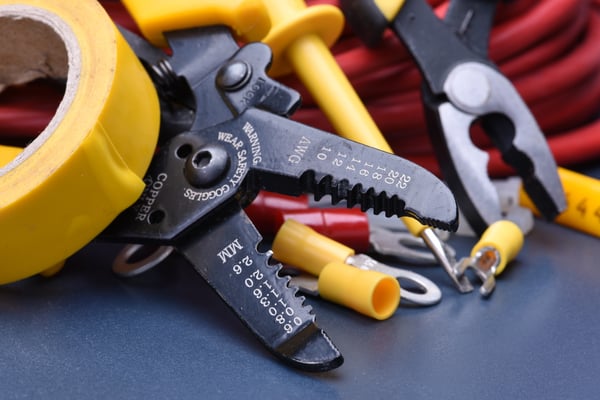 With Xero you will now be able to access real time financial information related to the health and performance of your business, plus it will be much easier to become MTD compliant (if you're not already).
However, there are few things you need to do right from the outset to make sure your business is maximising the value Xero has to offer.
Firstly, here is how to get the basics of accounting platform setup early on:
Check out this Getting Started Video (you can also find a link in your Xero Dashboard).

The Xero Dashboard also has a Welcome to Xero panel which includes a super helpful section on getting setup. Here you will find a list of tasks and to complete one, just click the link.

A great next step is to set up important company and financial information. This handy guide covers off setting up key company info and this one covers setting up the relevant financial information.

Once you've done that you should connect your bank account and account feeds and then continue working your way through the setup guide as you have time.
Getting these four things done nice and early in your Xero journey is going to save you a lot of time and effort down the line. With that out of the way, the next thing to do is to explore the Xero eco system to start solving other key business issues such as cashflow, quoting, scheduling, invoicing and time tracking.
Secondly, get your forward looking cashflow forecasting setup so you are never caught wondering whether or not you will be able to pay your team this month. The beauty of being part of the Xero eco-system is that there is an app for that!
A favourite of ours is Float. Float is cashflow forecasting software that works really well with Xero and it lets you get an idea of where your business is going to be in the future, rather than where it was in the past.
With Float you can easily set up a budget and cashflow forecast and best of all once you have connected Float with Xero it will automatically update your cashflow forecast with data from Xero so you don't have to keep manually updating it yourself.
Spending less time on updating spreadsheets means more time to focus on the future of your business.
Thirdly, now that you have got your accounting platform and your cashflow forecasting all set up, the next thing to do is get your job management sorted so you can get more time back in your life to focus on the things that matter to you.
As we've said, luckily there's an app for that. Tradify has been part of the Xero eco-system for a few years now and we help thousands of busy trade and construction professionals stay on top of their business by simplifying and streamlining everyday tasks like quoting, job tracking, timesheets and invoices.
The app works on the desktop or the mobile making it easy to keep everyone and everything running smoothly whether you're in the office or out in the field. The app contains lots of useful features designed to help business owners and managers save time, improve communication, increase margins and profitability and help you get back control of your business.
Best of all, the integration with Xero will make your accounting, bookkeeping and forecasting easier than ever as you seamlessly sync invoices, customer and supplier details between Xero and Tradify.
If you've not yet tried Xero, click this link to start a Free trial today!
In summary, getting your business on Xero will make it significantly easier to manage your accounting needs moving forward but the real value is in the wider eco system of apps you now have access to. To really get the full value of this eco system for your electrical business I would encourage you to check Tradify next time you have a spare 5 minutes as I think you'll find it time well spent.
---