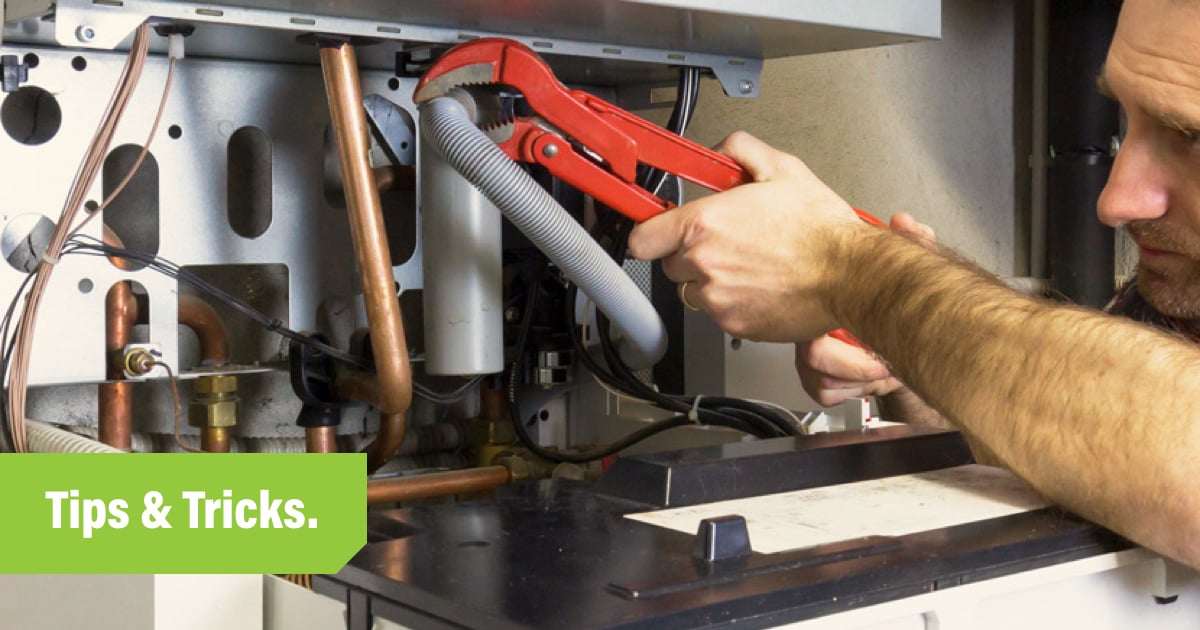 Get your trade business ready for next year now
It's been a stressful few weeks getting your books sorted, but finally, you've wrapped up the end of another financial year – hurray!
Last year you said you'd be more organised, but you got busy and in the blink of an eye it was that time again. You had weeks of jobs to invoice and overdue payments to follow up, piles of paper in your van to sort, and you'd not reconciled your accounts for a couple of months.
Next year will be better, you say – and with a few simple adjustments, it can be.
Ryan Addinsall from Elevate Accounting Co. has worked with trade businesses for many years. He says with the right tools and knowledge, the end of the financial year (EOFY) can be an easy, breezy admin process for any tradie.
Action these things before the deadline
Often tradies don't fully understand what EOFY means for their business, Ryan says, so that's the best place to start.
EOFY signals the start of a new tax year, Ryan explains. It's "a line in the sand" and means you have a couple of months to get your administration sorted and finalise your tax return – but there are things you want to action before the deadline that will help your business get the best tax outcome.
He says you want to focus on bringing in more cash (chasing up late invoice payments or actioning new enquiries) and, if you can afford it, taking on business expenses that could help lower your year-end tax bill. It's a great time of year to buy that new tool, upgrade your work vehicle or invest in new software.
Streamline your admin with tech
If you're forever losing track of where you are with a job, missing materials off invoices and spending hours formulating spreadsheets, it's time to consider automating those processes with tech solutions.
Trades businesses often miss opportunities for a better financial position when they run their operations with paper and pen, Ryan says. It's time-consuming and there's plenty of room for human error – both of which can cost your business.
Cloud-based accounting software will make light work of bank reconciliations, and job management software puts tracking systems in place to save you time and help you win more jobs. There's hardly any downtime and you don't have to worry about losing data.
Even better if the two solutions can work together.
"The benefit of Tradify being cloud-based and integrated with Xero is more data – and it's more accurate," says Ryan, "giving you an oversight of what's actually happening in your business."
Stay on top of your admin regularly
This might seem like an obvious solution, one that you've tried before, but it's often a low priority when you're juggling all the other responsibilities of running a business. But keeping your books up to date can't be an afterthought; it's fundamental to business growth – and here's why.
"If you're a month or two behind, it's very hard for anybody to give you any help or advice…because they don't know exactly how it's going to affect your situation," says Ryan.
This year, with the economic effects of COVID-19, you want to maintain balanced books so you can spot any potential cash-flow problems – and help save your business if things get tough.
Work with an accountant
This might not be something every tradie can afford to do, but you may have more options than you think.
"We offer a full range of services – for some clients that's just end-of-year tax or bookkeeping. For others we act as their CFO, providing financial advice year-round," Ryan explains.
Most importantly, you want to find an accountant that works in the same way you do – so you don't waste time going into the office just to sign a few papers.
"Because we're cloud-based, our clients never have to print things off and send them back. It's emailed out, you tick a few boxes, you can use DocuSign on your phone, and it comes back to us to lodge. I can log in to my clients' Xero accounts, and because the data on Tradify goes into Xero, I can see everything that's going on."
Tackle the next EOFY with ease
By making a few simple changes to your admin, EOFY can go from being a nightmare to something you easily tick off your to-do list every year. Get to know the ins and outs of the tax system and what you need to action before the EOFY deadline. Use technology to automate tedious admin processes and keep your books tidy so your accountant has the info to give you solid financial advice.
Start the new (financial) year off fresh and try a 14-day trial of Tradify for free. You may make this financial year the easiest one yet.