What it is and why people make such a fuss over it
EOFY – the end of the financial year – is a really big deal. Business owners everywhere seem to view the looming deadline with horror. June has just snuck up out of nowhere, and suddenly all that paperwork you've been putting off has come back to haunt you.
What with all the panic-buying in those EOFY sales and middle-of-the-night paper shuffling, you may not have stopped to think about why EOFY even exists. What is it, and why is all that work worth it?
So, what is EOFY anyway?
The end of the financial year – June 30 – is the date when all companies in Australia draw a line under their accounts and tot up how they did over the last 12 months. It's then that your accountant will create an annual report, so you know how much tax you'll have to pay. EOFY dates vary from country to country – the business year has to end sometime, and someone clever realised that making it end on December 31 was going to make for terrible New Year's parties or very bad annual reports.
Why EOFY is more than just a paperwork headache
While you might think of EOFY as a time for endless emails and searching through paper, it's more than just admin. With your financial records all squeaky clean – and the rest of the Aussie business world doing the same – it's the time to make plans, buy assets, get finance and move systems.
You get massive deals
Just like you, other Aussie businesses are winding up their financial year. They'll put a pin in things, clear out old stock and make a last-ditch effort to meet their sales targets. That means EOFY time is SALE TIME. This year will be especially rich pickings, with retailers scrambling to bring in cash after the COVID slump. You'll have seen the deals in shops, and those big savings can be of benefit to your business, too. If you've been putting off buying a new bit of kit, upgrading your truck, or investing in some new software, now is probably the perfect time to do that. You'll get a deal and you'll have that little bit extra to put on your expenses to drop your tax bill.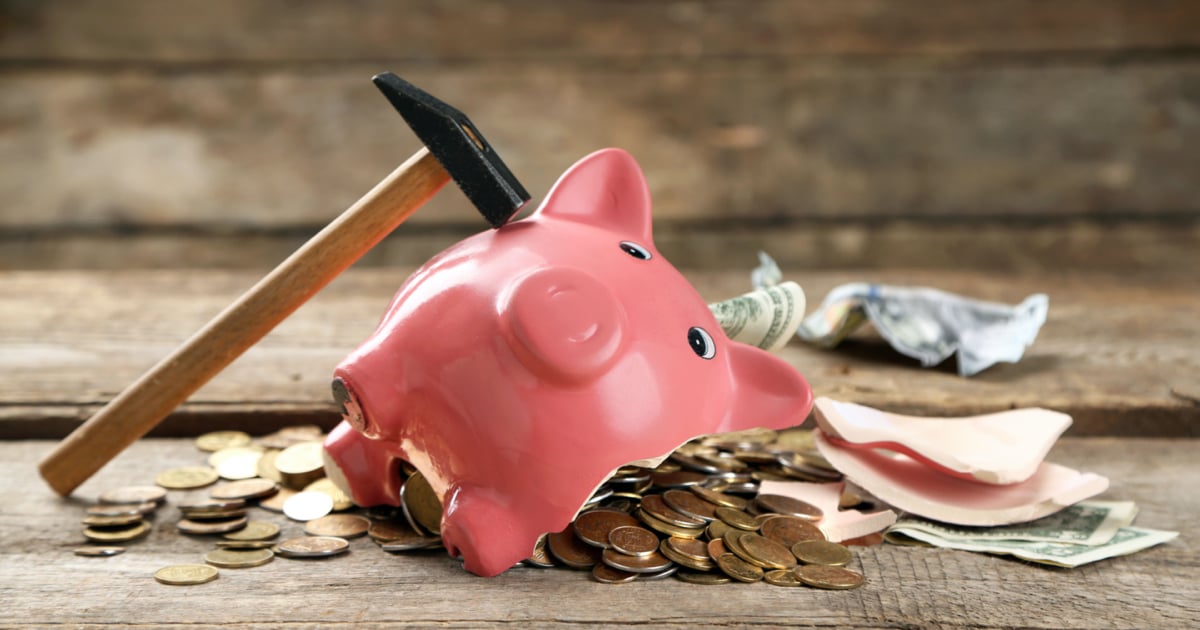 You can set New (financial) Year's resolutions
Whether you've had a stellar year or you're almost ready to pack it in and get a job, EOFY is a great time to stop and take stock. You have all the information in front of you on how you did, what went well, and what could be tweaked for next year. The timing of it also means you can set your goals for the whole year, and launch into July with laser focus. Start by reflecting on what you want out of your business – more time? More money? That will help you set some achievable, measurable goals that you can tick off throughout the year – with some rewards along the way, of course.
It's easier to get finance
If you need a loan to grow your business, there's never an easier time to apply than in June each year. That's because lenders want to have a good look at your books before they hand over the cash – and your annual report will be a crystal clear picture of how your business has been doing. At any other time of the year, you'll have to go back and forth with budgets, cash flow forecasts and bank statements.
You could save money on tax (and avoid fines)
Taxes make the country go around, but it's still no fun paying them! When you have all your ducks in a row and ready for EOFY, your accountant will make sure you're claiming all the expenses you're entitled to – working within the letter of the law to minimise the amount of tax you pay. On the flip side, getting everything in on time will mean you won't have to pay fines on top of your tax.
It's the perfect time to change systems
With all your finances squared away for the last twelve months, it's far tidier to move onto new financial or job management software. You can import records and start the new year fresh – no working in two systems or missing info. And since you've just felt the real pain of a less-than-perfect business management system, you'll have the motivation to do it!
You have an excuse to chase leads and debtors
Sometimes people just need an extra push – if you have jobs that haven't signed off try getting back in touch, maybe with a little EOFY sweetener. Similarly, with the threat of their accountants looming in the background you may find slow payers quickly get that overdue invoice sorted.
Make EOFY work for your business
Now you know that EOFY isn't just an admin headache. It's also an opportunity – to save money, change management systems and make plans. Take advantage of those stock-clearance sales, and present pristine books for that business loan. You might get a bonus with your tax return, too – not just through avoiding late fees, but by reducing your bill through legit expense claims. And just like the actual New Year, EOFY could be an excellent time to make some resolutions for the coming year – now you've decided what your goals are.
Once the dust has settled, try a free 14-day trial of Tradify or register for one of our weekly demos. It means you'll be better placed to make the most of the year that's coming.